Mango Popsicle Recipe
All through this summer, we have been making so many Popsicle and also have been bookmarking quite a few interesting ones.
Check out this page for a list of simple and easy pospicle recipes that even kids can put together.
Anyway , this one was the all time favorite of the season. Lil Angel loves mangoes and doesn't miss a chance to indulge. So we came up with the idea to turn the juice into a Popsicle.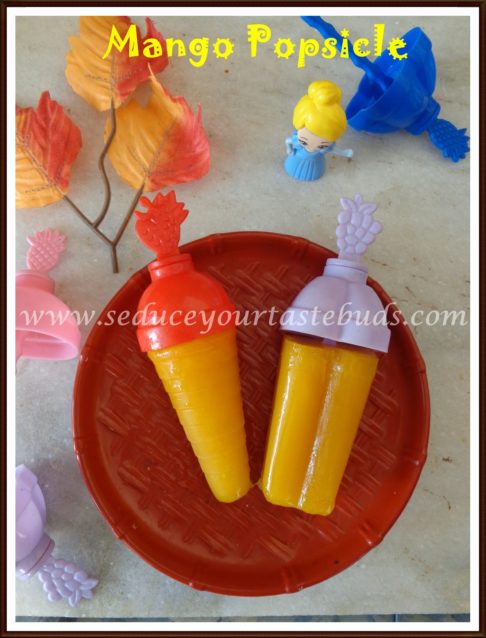 Lil dude is not fond of mangoes or any fruit for that matter and we thought he wouldn't show interest towards this Popsicle. But once he had a lick, we was a convert! The popsicle were a hit and the whole batch got over at the blink of the eye!!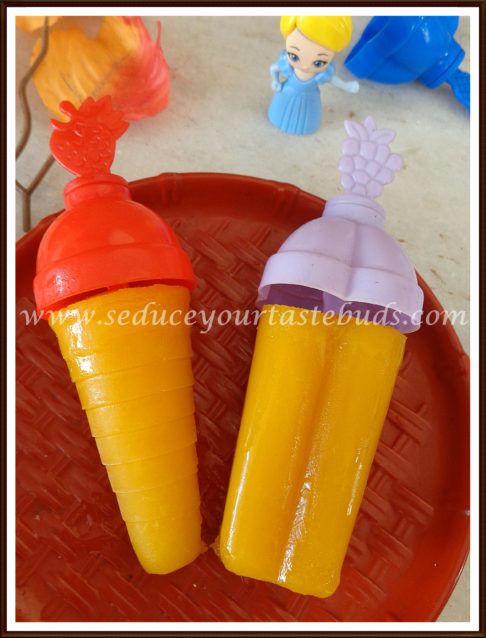 How to make Mango popsicle Recipe:
I used:
Mango pulp- 1 cup
Water- 1/4 cup
Mix both the ingredients together and pour into Popsicle moulds.
Freeze till set
Show the Popsicle mould under running water for a minute to loosen them up
Serve!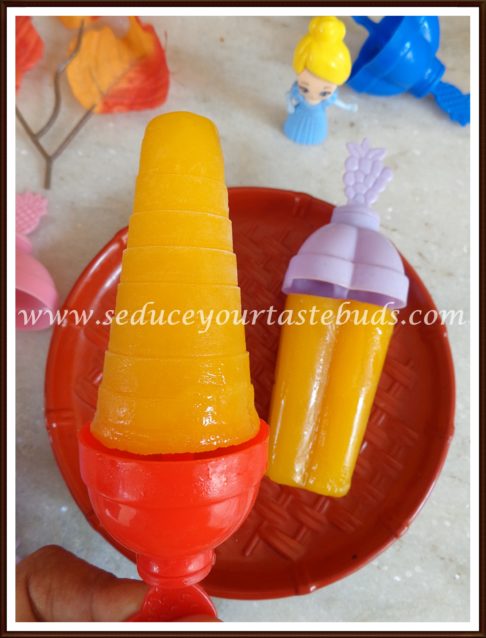 Note:
I have not added sugar as the mango was very sweet.
This is for Srivalli's Kid's Delight event,  themed on Frozen Food 
And this is my first post for Blogging Marathon #77, Week 3, where I have chosen to share frozen foods as the theme.
Be sure to come back tomorrow as I have another cool Popsicle recipe to share…
This Day That Year…
2009 – Forbidden rice pidding
2010 – Pani Puri / Gol Gappe
2011 – Roundup – Kids Delight – Cool Comforts
2012 – Saaru / Rasa, – Mom's style
2013 – Bread Bajji
2014 – Vegetarian soups and salads – Book Review
2015 – Bread Pizza
2016 – Vegetable Clear Soup