A while back I baked these cookies and the kids loved it to bits! Lil dude who is not so fond of fruits and vegetables kept asking for more.
You might be wondering what that has got to do with a cookie!! This cookie has sweet potato in it and the kiddo never knew!So this is one way to sneak in veggies into the kids diet!
This cookie- Mbatata [pronounced MM-ba-Ta-ta] is from Malawi, a small country in South Eastern Africa. It is made using sweet potato and is a healthy cookie not only for kids but for adults also.
It has a cakey texture and the raisins add a nice color to the cookie.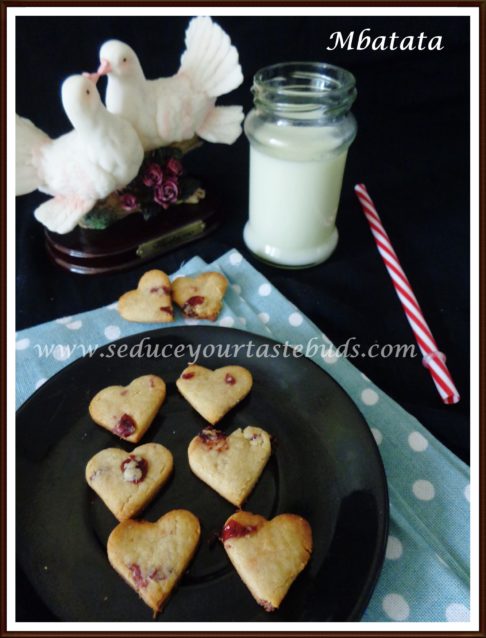 The original recipe uses All purpose flour and I have used whole wheat flour in an effort it make it all the more healthier!
This cookie is going to the Recipe Redux  where the theme for the month is
Small Bite Desserts
In honor of our 6th birthday, we're celebrating with cake…or another small bite dessert that fits your fancy. Show us your healthy small bite dessert creation.
So here is my healthy small bite dessert…
How to make Mbatata | Malawian Sweet Potato Cookies
Adapted from Curious Cuisiniere
Whole wheat flour- 1 cup
Cane sugar-1/4 cup
Unsalted butter- 2 tablespoons,melted
Mashed sweet potato- 1/2 cup
Baking powder- 2 teaspoons
Salt-1/4 teaspoons
Raisins -1/4 cup , chopped
In a bowl, take the mashed sweet potato and add the melted butter and mix
To this add the flour, salt, baking powder, raisins,cane sugar.
Mix to combine and knead gently so that it all comes together.
Turn it over to a floured surface and roll out to a 1/2 inch thick sheet.
Using a cookie cutter, cut out cookies and place them on a baking sheet lined with  parchment paper.Re-roll and cut the remaining dough as well.
Bake in a pre heated oven at 170 degrees for 10-12 minutes / till the bottom turns light brown.
Remove from the oven and transfer onto a cooling rack.
Serve / transfer to an air tight container.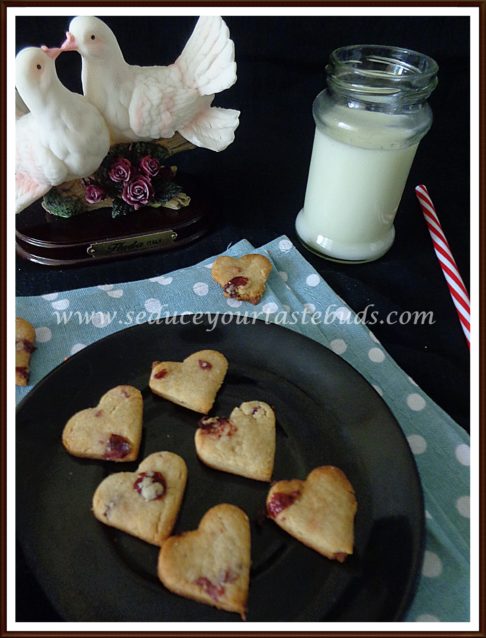 Notes:
To make mashed sweet potato take two sweet potatoes and quarter them. Pressure cook it for 3 whistles / till soft/ Peel the skin and mash .It can also be cooked in a sauce pan but will take a longer time to get done.
You can use regular sugar and APF instead of cane sugar and Whole wheat flour.