I love strawberries! Growing up we had a small strawberry patch in our front yard. I would patiently wait for them to bloom and watch over them carefully, checking on them each and every day to see how the fruits are 'growing up' and finally plucking out the ripe one to indulge.
This small strawberry patch became the envy of the kids in the neighborhood and some of them even 'became' my friends just to eat a few of those berries!!
Walking down the memory lane makes me laugh and cry at the same time! My love for these berries never died. I miss them so much now. The ones that I get are are over prized, small in size and very sour!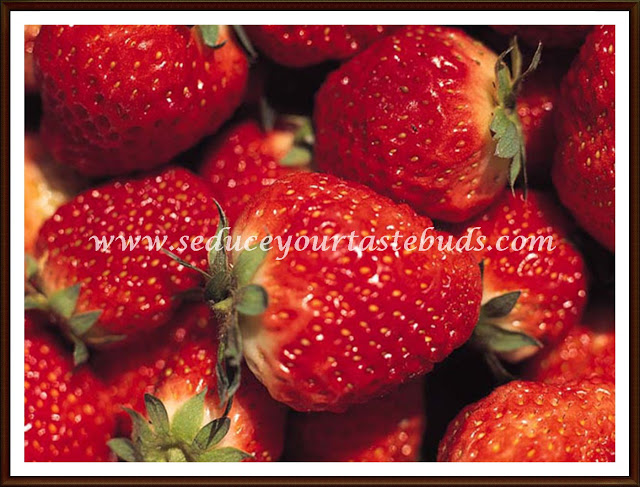 When we lived in China, strawberries were available in abundance and I have tried using them in a few recipes.
In this collection you will find recipes with real strawberry, strawberry crush and also one with strawberry flavored ice cream 🙂