Onion Podi Uthappam Recipe with step by step pictures
Like most of the South Indian homes, we have a constant stock of dosa / idli batter in the fridge. The batter gets ground twice a week and that shows how much we love idli and dosas!
Sometimes, even for the idli-dosa loving folks, it get a little a little monotonous! Or there is just a little more of the batter when folks need a change in the breakfast / dinner menu.
At times like these, the batter gets converted to paniyarams or uthappam with different toppings.
This one with onion and podi topping is a family favorite. It can be served for breakfast/ dinner and sometimes the kids like to have this in their lunch box as well!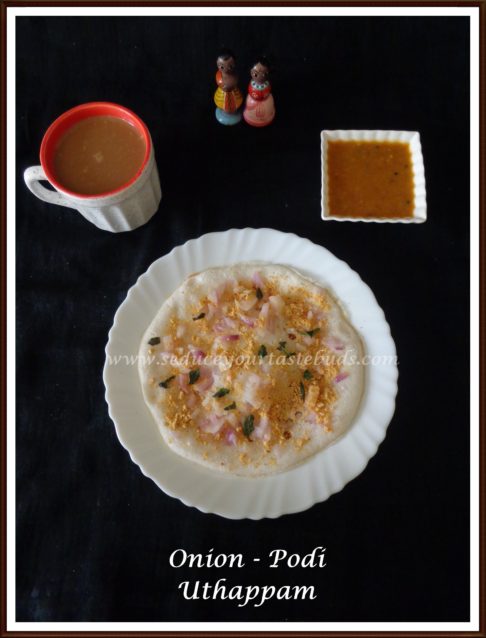 Step by step procedure to prepare Onion Podi Uthappam Recipe
I use:
Idli / Dosa Batter
Finely chopped onion
Idli milagai podi / lentil spice mix
Finely chopped mint / coriander
Heat a griddle and pour a ladle full of batter in the center. Do not spread it too much. Sprinkle finely chopped onion and some milagai podi over the uthappam.

Sprinkle mint / corander leaves and cover and cook on low flame fora  few minutes.When you remove the cover, the uthappam will be cooked. The surface should not stick to your fingers when touched. Do not flip it over. Remove from pan and repeat for the remaining batter.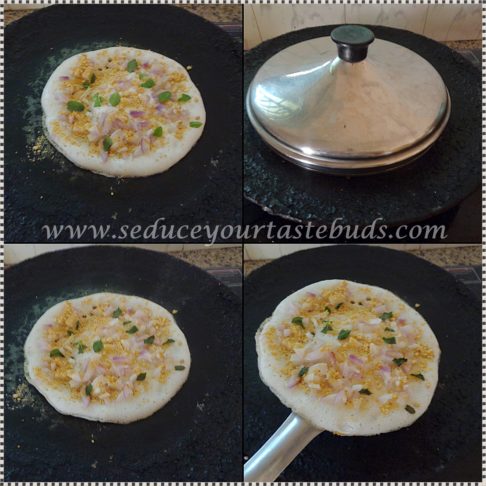 Serve with sambar / chutney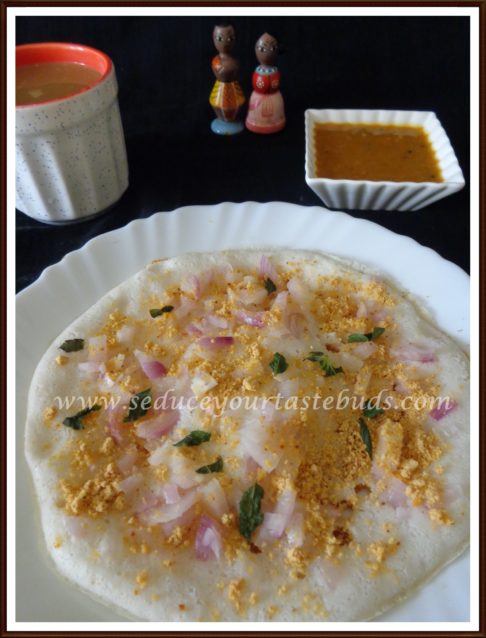 Note:
Uthappam are a more thicker than dosas so do not make them thin and crispy.
Since the uthappam is covered and cooked, no need to flip it over.