Sometimes, it is nice to prepare an elaborate meal, especially when we have guests at home. But most of the times, we feel stressed out or tired to cook for the crowd. Times like that call for menus like this one.
Though the menu below 'looks' elaborate, the dishes are quite easy to prepare and hence it is not all that tiring to cook!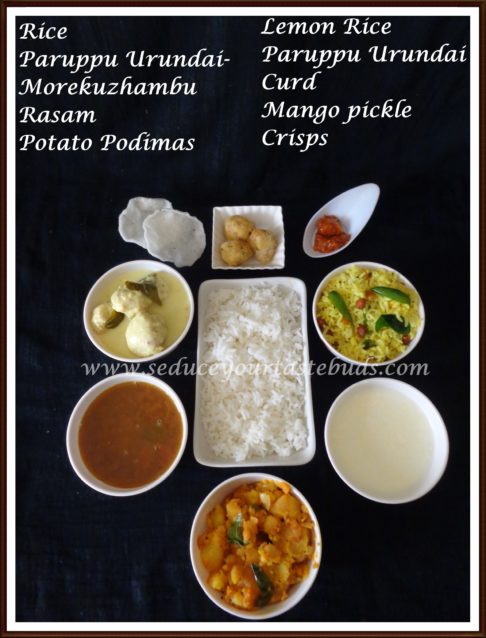 On the menu :
Steamed rice
Paruppu Urundai More Kuzhambu | Lentil dumplings in yogurt sauce
Paruppu Urundai [Lentil dumplings]
Mango pickle
Crisps
The lentils for the paruppu urundai more kuzhambu can be soaked and ground the previous night. Keep it in the fridge till ready to steam the mixture.
Everything else in the menu is quite simple to make and does not involve elaborate planning or pre preparations.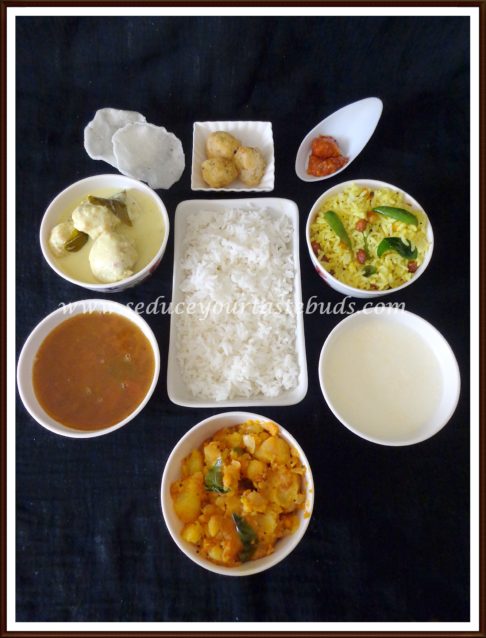 Take a look at the other menus in the lunch series too…