Kids Breakfast Ideas #2 – Breakfast Mini Bundts and Milk
Dessert for breakfast! Even if the adults don't agree with this, the kids will go crazy with the idea of having a cake of breakfast.
I am not talking about the sugar laden creamy cakes, but of a healthy mini bundt cake that is so soft and crumbly and absolutely delicious.
To top up this fact, it is very healthy as well! It has loads of healthy ingredients – Oatmeal, whole wheat flour, chia seeds, flaxmeal,raisins, jaggery and milk! It is eggless and butterless.
Moreover this can be baked ahead and when it is time for the kids breakfast, they can help themselves with a bundt or two of these delicious bites!!
What more can a busy mother ask for!!
Try these as bundts/ as cup cakes and the raisins can be replaced with the kids favorite dried fruits [cranberry/ tutti frutti / dried black currant etc]
So check out the other Kids breakfast ideas…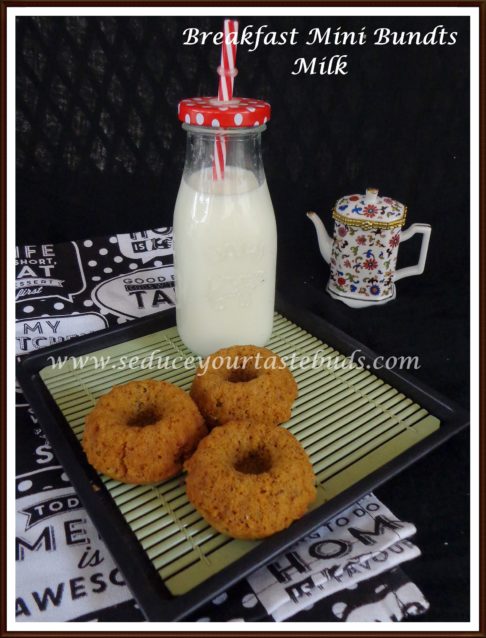 On the tray
Milk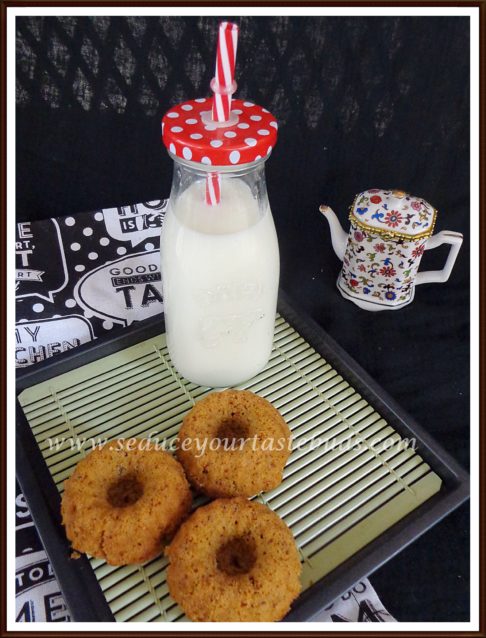 Note:
These Bundts can be baked as muffins / cupcakes too
They also double up as a snack box treat!
This breakfast idea is for  Blogging Marathon #83,week 4 ,Day 2.
Check out the Blogging Marathon page for the other Blogging Marathoners doing this BM#83
And also for Srivalli's kids delight event that I am hosting here with the theme – Quick / Innovative kids breakfast dishes.