It has been a while since I posted something on this series. I have been clicking quite a few varieties of lunch box dishes that my kids take to school and like I said in the previous posts, I am keen on clearing off the posts in the drafts.
Chapathi / paratha / Roti is one of the kids favorite dish to take to school and I make variations in the main dish as well as the side.
Methi Paratha is one of the best way to get Lil Dude into eating methi leaves / fenugerek leaves. So I make this for the kids lunch box and on those days this also becomes our breakfast.
Instead of vegetable kurma or potao masal, I have paired this one with a quick and easy potato gravy.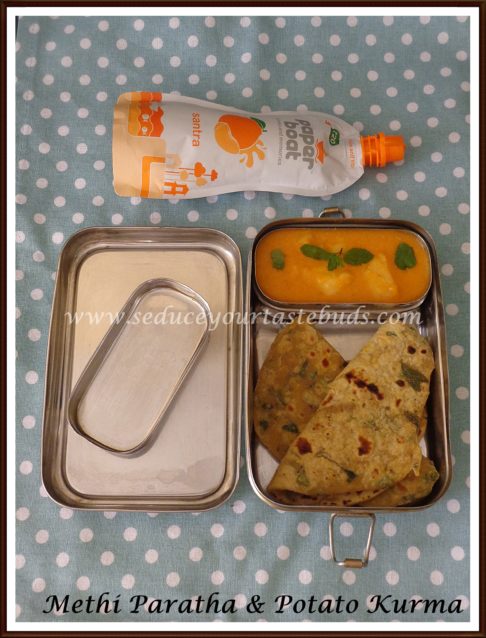 In the lunch box:
Methi paratha
Potato Gravy / kurma
Juice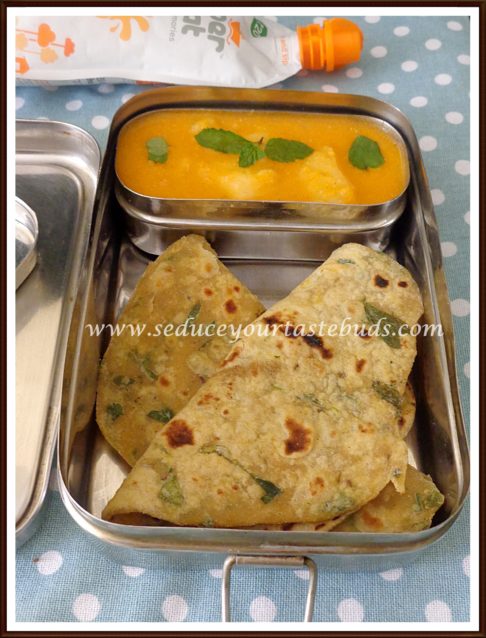 Pre-preparation :
The methi paratha dough can be kneaded and refrigerated the night before.
The base for the kurma can be stored in teh fridge / frozen before hand.