Matzo with Malaccan Flavors with step by step pictures
Last month or so, there was a contest announced where the participant had to prepare dishes with a given spice mix .The participants were given a choice of spice blends and I chose one with Malaccan flavors.
The spice mix arrived and that's when I realized that I hardly had half a day to cook and post the dishes on the site where the competition was being held. I was in a fix and quickly made this Matzo recipe.
Quickly I clicked pictures and went ahead to posting it on the site and that's when I got a notification that the deadline has been extended!
A happy me, posted this recipe and went ahead in making 3 more dishes with the spice blend. I did not win any prize for the recipes but I was immensely happy that I could create some finger licking good dishes.I had a sort of 'Master chef Mystery box' moment!
Now to the recipe…
Matzo is a traditional passover dish and this has a Oriental twist to it!A very crispy snack that goes well with tea / coffee. I have already posted a Za'atar Matzo recipe earlier.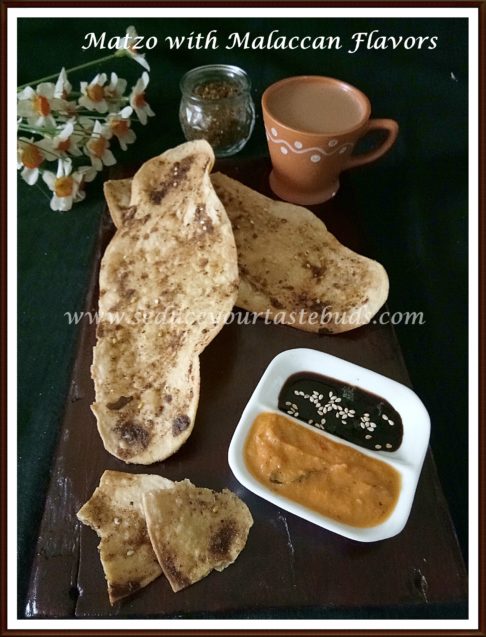 Step by step method to prepare
I used
Malacca Gourmet Spice Blend – 2 teaspoons. You can use Za'atar or any other spice blend of your choice.
Take 3/4 cup whole wheat flour and 1/4 cup all purpose flour , salt in a bowl. Add 3 tbsp oil and mix.Add water little by little and knead to a smooth dough. Knead well for 5 minutes.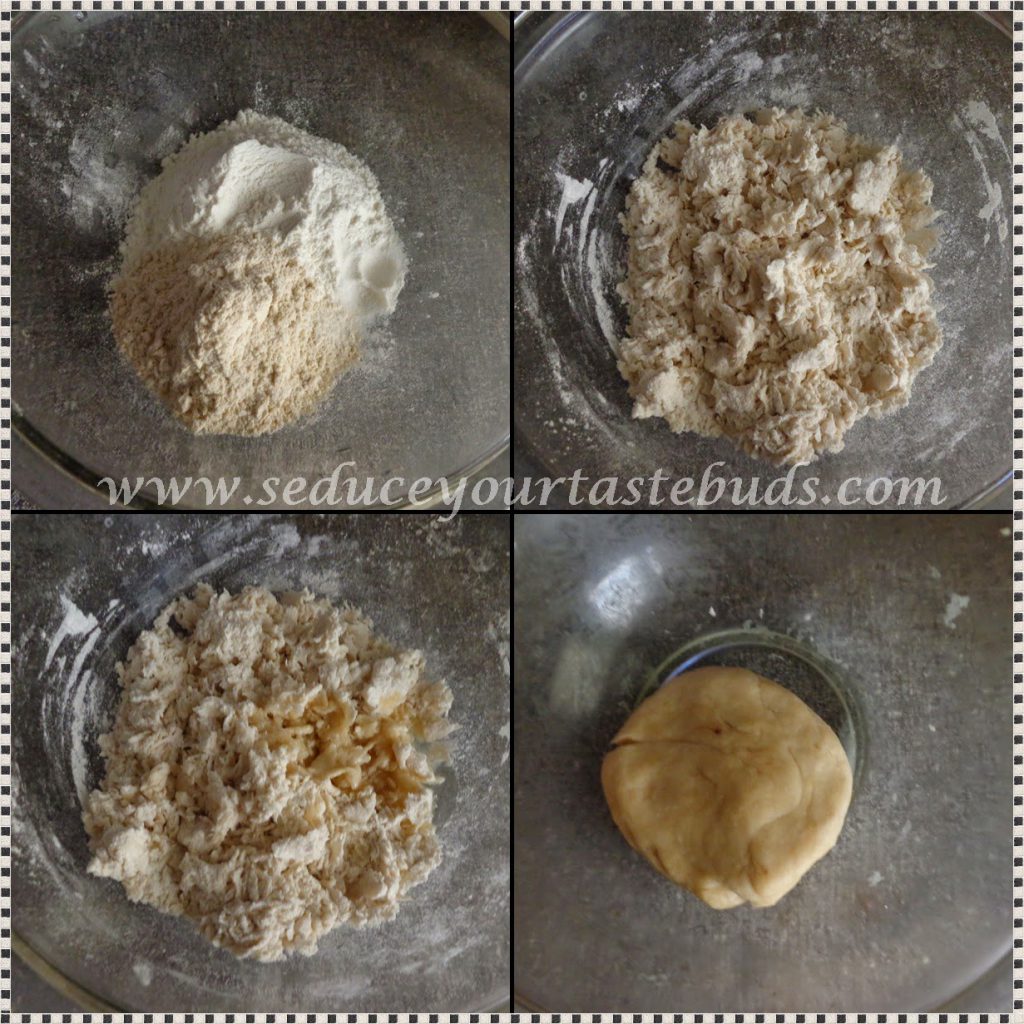 In a bowl mix together the Malacca Gourmet spice blend mix and olive oil. Divide the dough into 5 portions. Roll out each portion as thinly as possible dusting a little flour if needed. Roll out into a free forming oval shape. Transfer the rolled out sheet onto a greased baking tray.Spread the spice mix over it [including the oil]
Bake in a pre heated oven at 200 degree C for 5 minutes. Keep an eye on the matzo from 3 minutes onwards.The matzo will puff will lightly . Carefully remove the tray and flip it over. Bake for another 3-5 minutes till brown spots appear on the surface and the sides are brown.Do not over bake.Remove from the oven and place on a wire rack. Repeat for the other portion of dough in the same way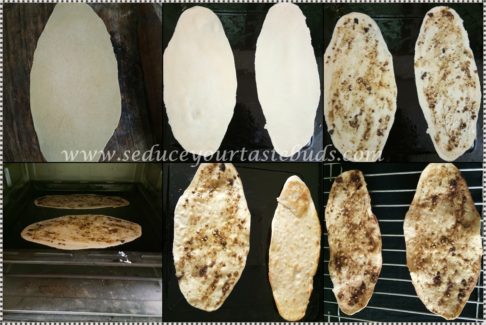 Matzo with Malaccan Flavors is ready to be served!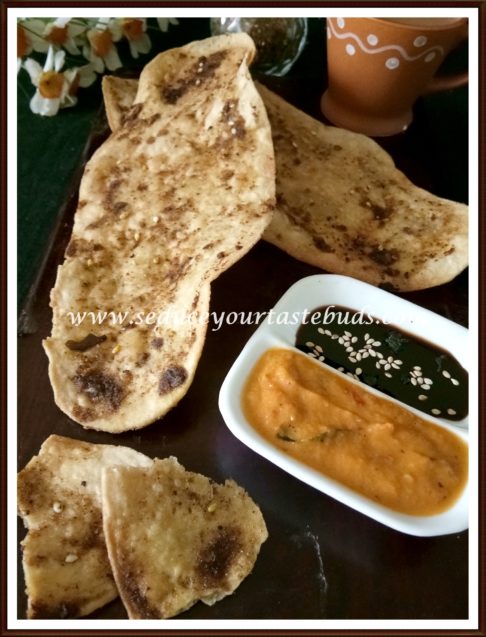 This is part of the Bake-a-thon 2017 
Loading InLinkz ...