Peek Into the Past – Best of the Year 2017
There has been this tradition of doing a round up post at the end of the year! Our Blogging Marathon group joins together and post all that we feel is worth sharing from the year that is coming to an end.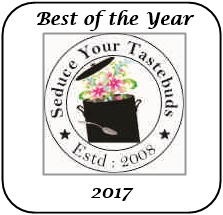 So here goes….
I think this year has the lowest number of posts. Only 175+ post for 2017. Several things on the personal front took the reign and blogging had to take a back seat!
The highlight of this year was our Blogging Marathon group meet in Delhi. It was such a well organised trip with Vaishali and Srivalli doing all the tasks behind the scene to make this as comfortable and enjoyable as possible. So much of food, sight seeing, food walk in Delhi and the non stop chatting, baking workshop that Gayathri conducted made this trip totally worth it!
Intrigued? You can read about it here – Day 1 & 2, Day 3, Day 4,5.
This year I did only one Mega marathon[there are 2/ year] . The protein rich dishes theme was something I have been wanting to do and finally did it from the Mega BM.
I have hosted two events- MLLA and kids delight with the theme – Quick/ innovative breakfast dishes for kids. The second event is still underway and will link it up here once I post the roundup.
I reviewed a restaurant – Mugs and Brews. It was a very nice food tasting experience.
Okay ,now on to the posts and how they did during the course of the year.
Here are my top picks for 2017…
January – Vegetable Kholapuri Masala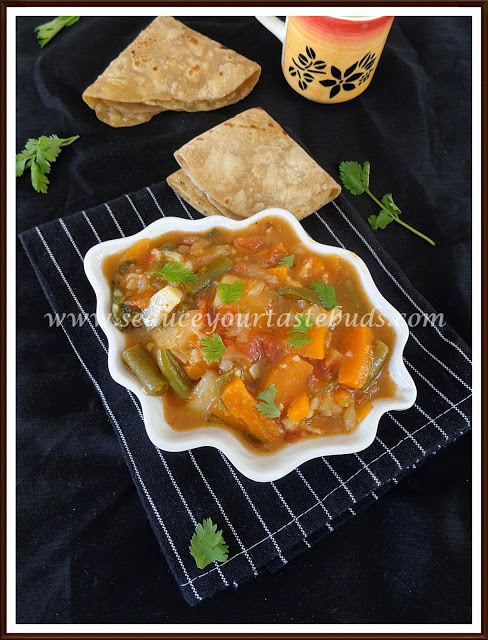 February – Idli Milagai Podi with Black urad dal.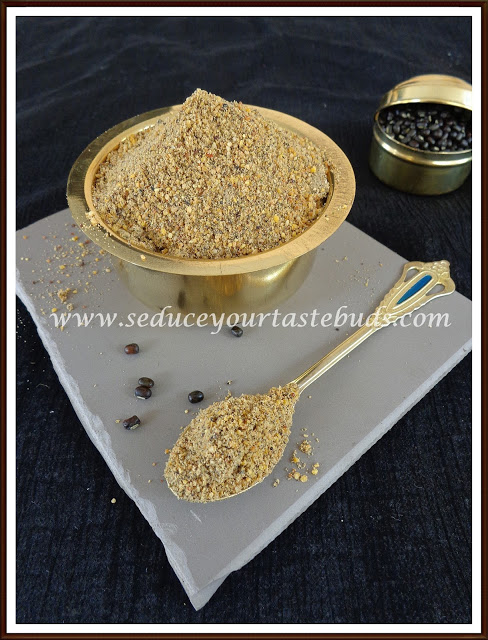 March – Quick Aloo Tikki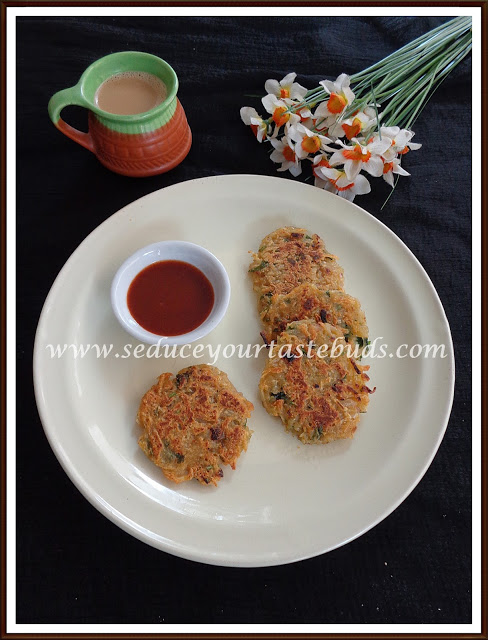 April – Eggless and GF Persian Rice Flour Cookies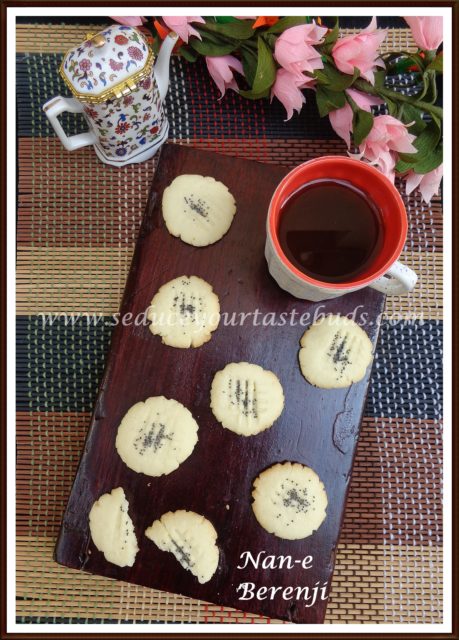 May – 2 ingredient Gummy Bear Popsicle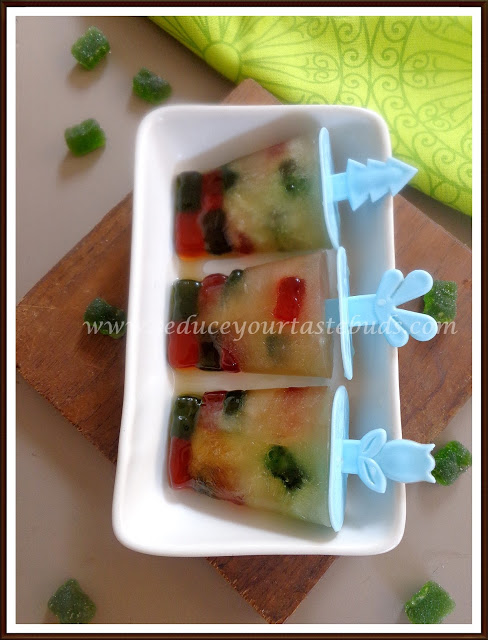 June – 2 ingredient Mango Popsicle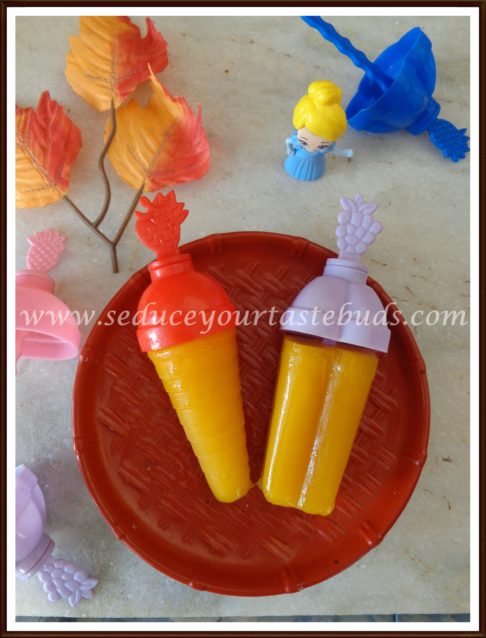 July – Mint Chutney Sandwich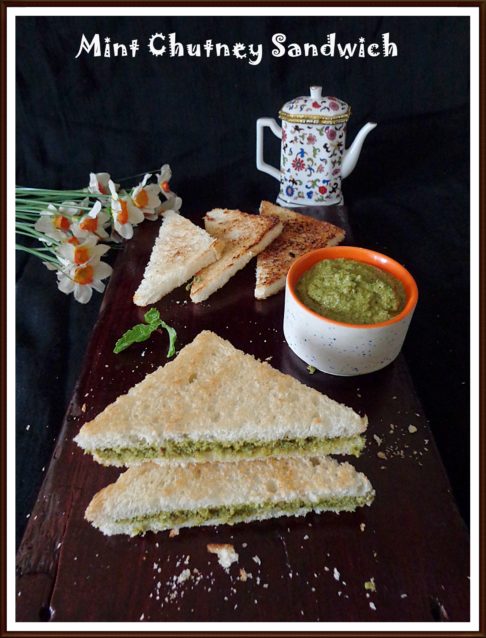 August – Sweet Poha Chivda 
September – Hesaru Bele Kosambari / Raw moong salad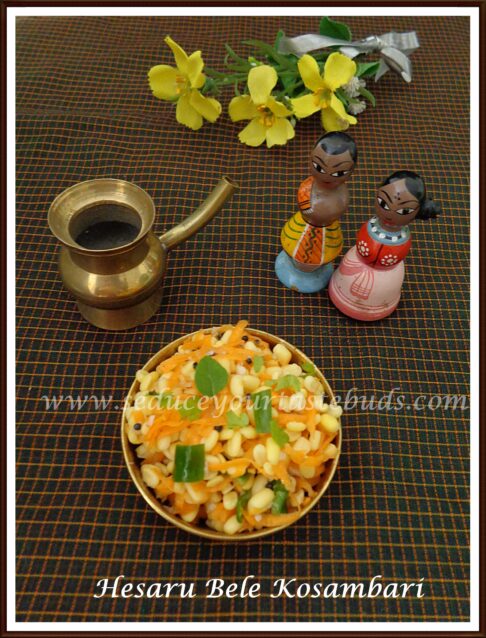 October – Flax seed Raita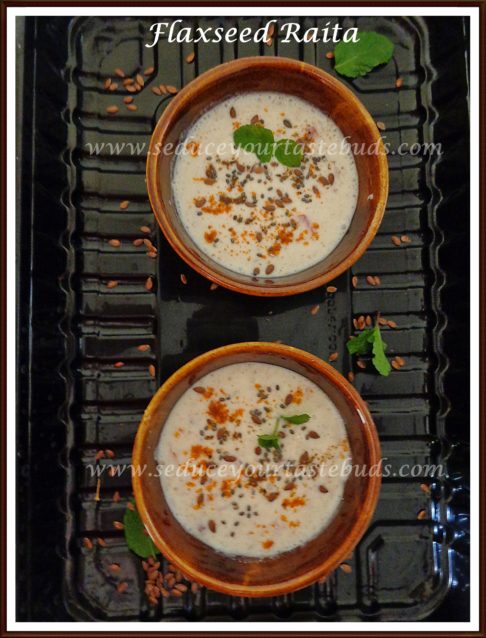 November – Mudakathan Keerai Dosa / Herbal Dosa Recipe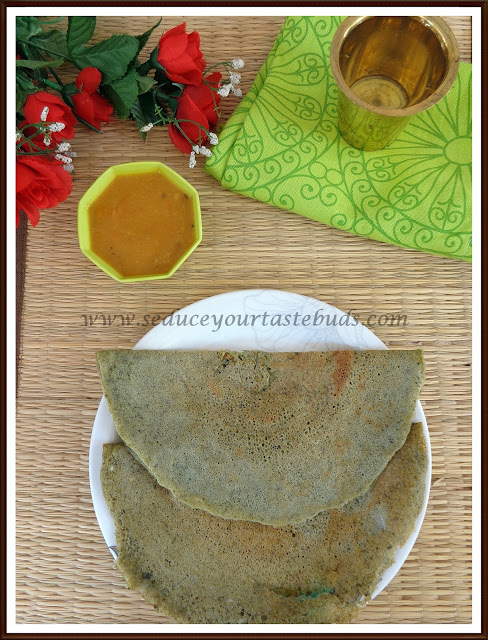 December – Rava Appam for Karthigai Deepam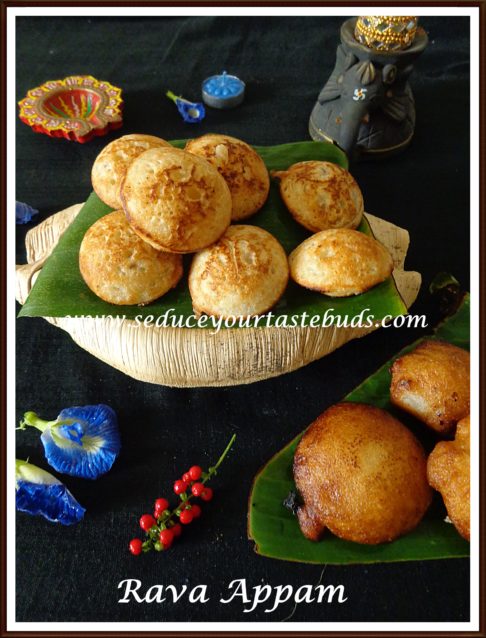 Cooking resolutions for the Year 2018!
Well, I want to cook at least 100-150 new dishes for the blog this year.I have never charted out like this before, but this year, thought it will nice to see if I can make it.
This will include, Kids lunch box, Lunch series, Kids breakfast ideas and perhaps another new series which is still work in progress.
Another major resolution is to stop buying cookbooks and try out recipes from those I already have so that I can be regular in doing Srivalli's Cooking from the cookbook Challenge .
I have an ever growing list of bookmarked recipes and I really need to start clearing off those as well.
It is almost a year since I moved to WordPress and I am looking out for methods to make the blog even more nicer.
I am not stressing out on the monetary benefits from the blog, as I hardly get a small percentage of what I spend for the hosting and stuff. Yes, I would like to get more from the blog but for now I am seeing this as a hobby that gives a me immense happiness and one that makes me explore the world of food and learn new cultures and cuisines . Let me continue to be like this in the coming year too where I am looking at making this place even more better and beautiful.
So that is pretty much the things that happened around Seduce Your Tastebuds
Hopefully, 2018 will be a more productive year for the blog and I will be able to do what I have planned.
Thanks to all the folks who visited my blog, encouraged me with their comments and feedback. A huge thanks to my awesome friends in the Blogging Marathon group without whom I wouldn't have grown to this level. So much of help and support both for the blog and during personal crisis that I feel we are one big family. Thank you guys!!
See you all tomorrow , in a brand New Year!!!
Sending this to Srivallis ' Best of the year 2017' event…