Feeding a school going child with something delicious and quick to make dish is sometimes a daunting task for the mother right.
In the morning when everybody is rushing around the house to get ready to go to school / work , the lady of the house seems to be in need of a hundred hands to fix breakfasts and lunches while tending to the other jobs in the same time!
One of the most quickest and easiest dishes to prepare in the morning rush is a sandwich.So here is another one with cheese that my kids love. When paired with a milkshake or juice, it becomes very filling for the kids.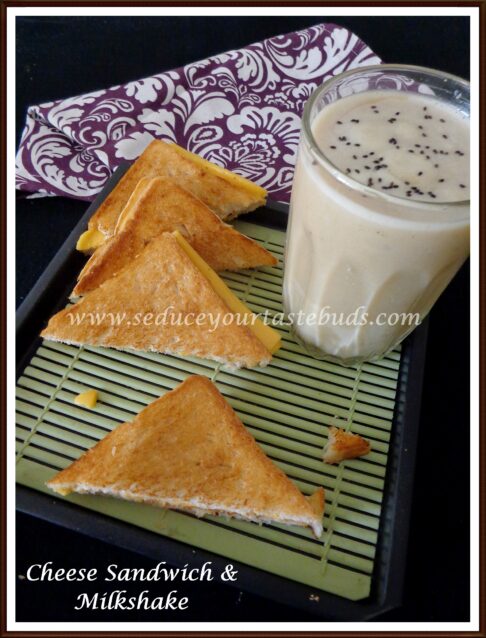 Milkshake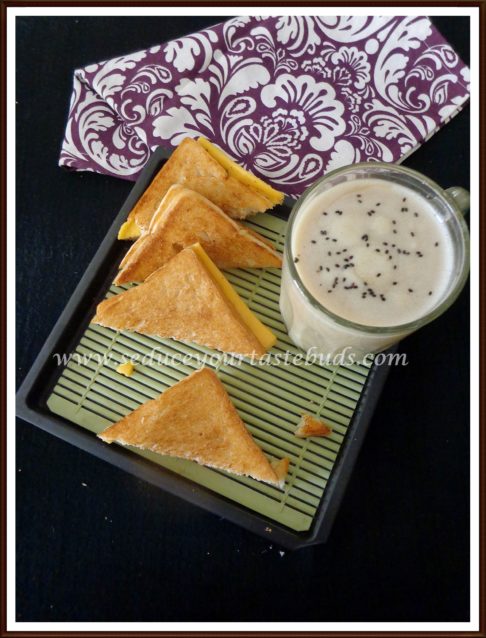 Note:
Check out the other recipe ideas posted in the Kids breakfast ideas series…