Like me,mom too is a fan of raita. Raita ,the Indian yogurt based condiment that is served in a meal, can also be had on its own like a snack! This Grapes Raita Recipe is one of those dishes that I prepared for mom a few weeks back and posting this for Blogging Marathon #88, week 2, day -3, under the theme- Mother's day special.
This is a simple, no fuss raita. Gets done in minutes and tastes best when served chilled.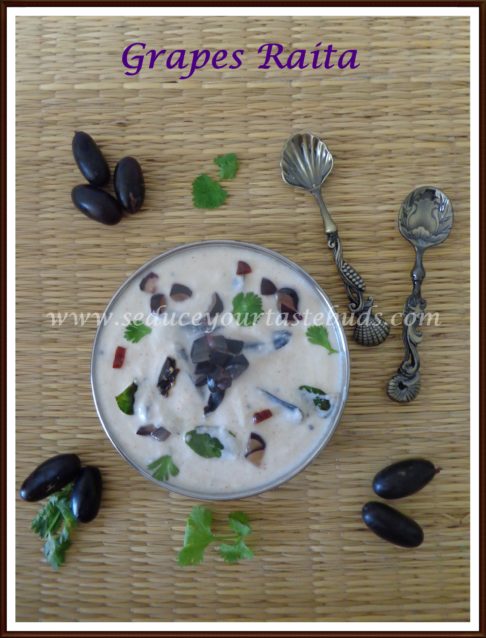 Here is how to prepare Grapes Raita Recipe
I used:
Thick yogurt- 1 cup
Seedless black grapes- 100 grams / as needed
Grated coconut-1 tablespoon
Red chili powder- 1/2 teaspoon
Cumin powder- 1/2 teaspoon
Asafoetida powder- a pinch
Oil-1 teaspoon
Mustard seeds- 1/2 teaspoon
Cumin seeds-1/2 teaspoon
Split urad dal-1/2 teaspoon
Coriander leaves to garnish
Salt to taste
In a bowl, take yogurt, add chili powder, cumin powder, salt and whisk well. Add grated coconut.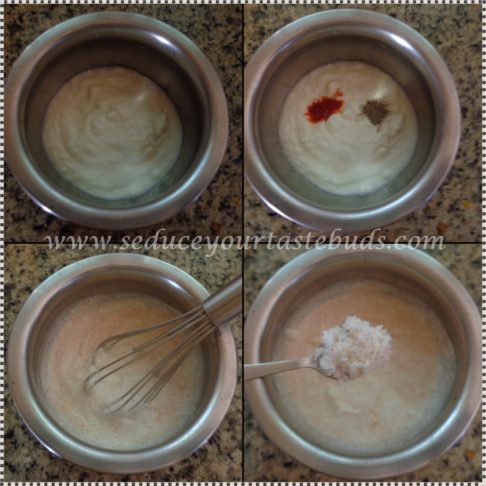 Chop the grapes, reserve a few and add the rest to the raita.

Heat a small pan with oil and add mustard, cumin seeds, urad dal, curry leaves and red chilies. Once the mustard pops and dal turns brown, pour into the raita and add asafortida powder. Mix and serve garnished with the reserved grapes and coriander leaves.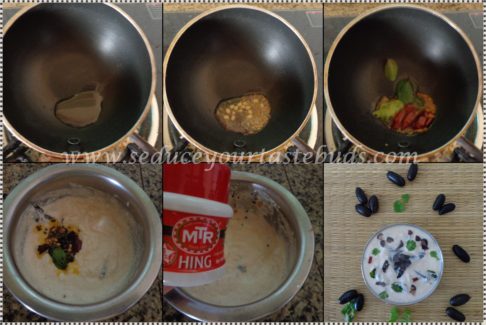 Tastes best when served chilled.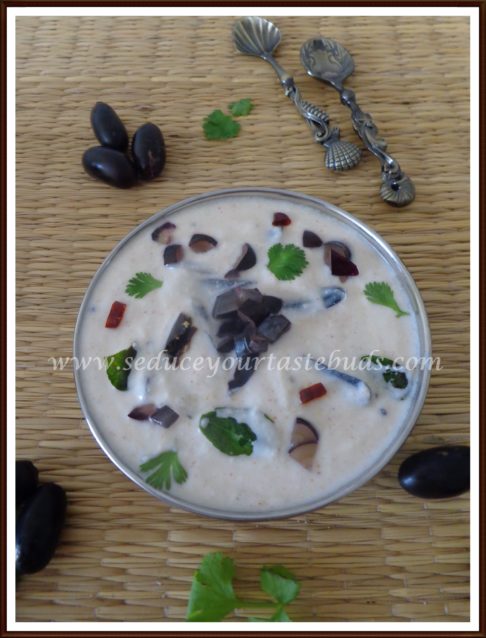 Note:
Use fresh yogurt and seedless grapes for best results.
Green grapes can also be used.
Check out the Blogging Marathon page for the other Blogging Marathoners doing this BM#88