Minty Watermelon Popsicle Recipe with step by step pictures
If you open the freezer compartment of our fridge right now, you will find 6 varieties of Popsicle and in my drafts another 4 varieties!
I have been struck by the Popsicle bug and making so many varieties this summer. It is from all those I have been bookmarking since last summer.
There are some fruit based and others are milk based. Anything frozen and chilled is welcome at home. It is so hot now that these Popsicle and juices are becoming our Savior.
In order to get the little one eat fruits, I make fruity Popsicle  and the kiddo eats it without a word. Mainly, I don't mention that there is a fruit in it and according to him Popsicle is good so he own't ask what it is made of!
So these minty watermelon Popsicle got into the kiddo's favorite list and here it is now on the blog.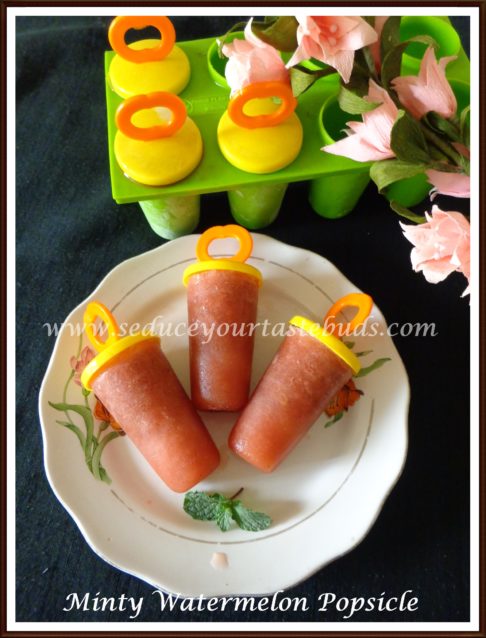 Here is how to make this Minty Watermelon Popsicle Recipe
I used:
Watermelon cubes- 2 cups
Mint leaves- a handful
Lemon juice- 1 tablespoon
Sugar to taste
Take all the ingredients in a mixie jar.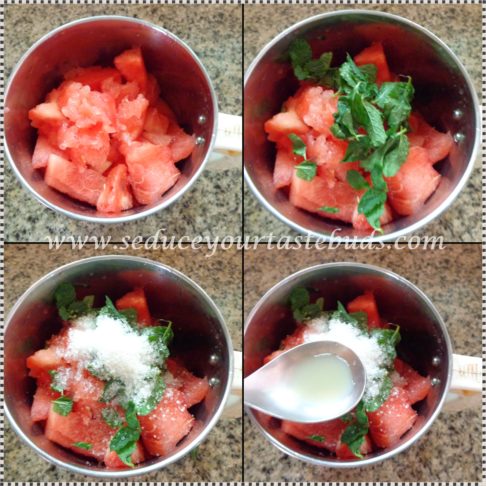 Blend well.Filter if preferred,I did not filter it.Pour into Popsicle mould. Cover and freeze till set. When ready to serve, show under tap water and de-mould gently.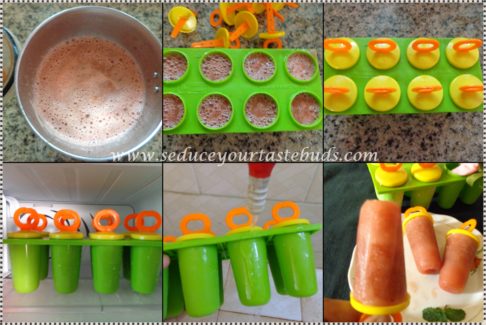 Refreshing Minty Watermelon Popsicle is ready!!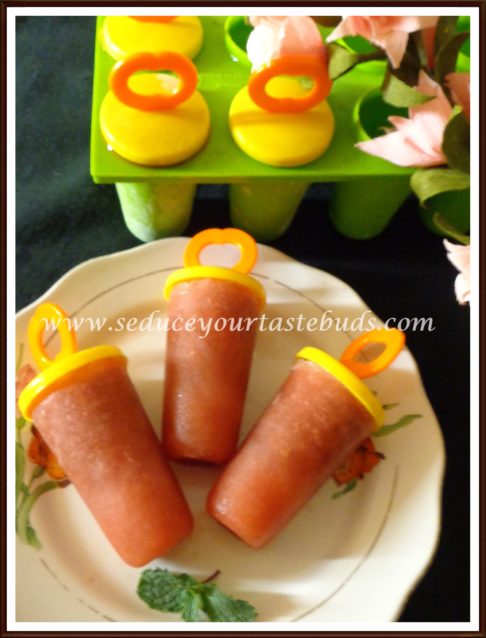 Note:
Adjust the ingredients to suit your taste
Check out the 15+ Popsicle recipe collection here