Milagu Thuvaiyal | Thogayal | Peppercorn Chutney Recipe with step by step pictures
Today the kids have a day off from school. It has been raining heavily since last night and when I woke up this morning to the sounds of heavy rain, I sincerely wished they would declare a holiday today.
The first thing that I did was to switch on the TV to check the news.Sadly, nothing was mentioned about the rains and the schools.
So I started with the regular stuffs to get the kids ready for school. When it was time to go to the bus stop, Kiddo's friends mom called up to say that a holiday has been declared today and it was on the news.
I was relieved and the kids were over joyed. Even though I had all the things done to send them to school, the fact that the kids could stay dry and warm at home made me happy.
All this led me to a cooking mode and I planned a few things for lunch.I wanted to make a dessert and so a kheer was planned.
There are still 4 of the zucchinis' that I mentioned in yesterday's Zucchini curry leaves chutney post .So 2 of those went into the Kootu today.I wanted to make a Chettinadu style potato curry but just as I got ready to make it, I found that there were no potatoes in the basket. So I decided to fry some pappad / chips. There was a packet of dried lotus stem and fried that for the meal.
The usual rasam was prepared and added this Milagu Thuvaiyal | Thogayal | Peppercorn Chutney Recipe for extra flavor.And then there is the mandatory curd.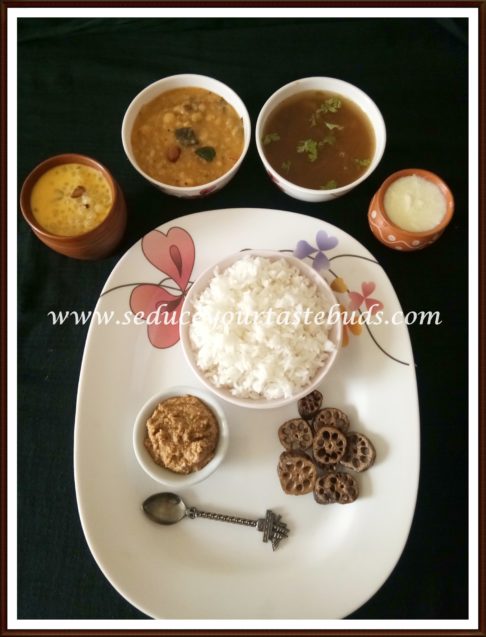 This chutney is for Blogging Marathon #89,Week 2, Day 3 and I have chosen Condiments on the side as the theme for this week.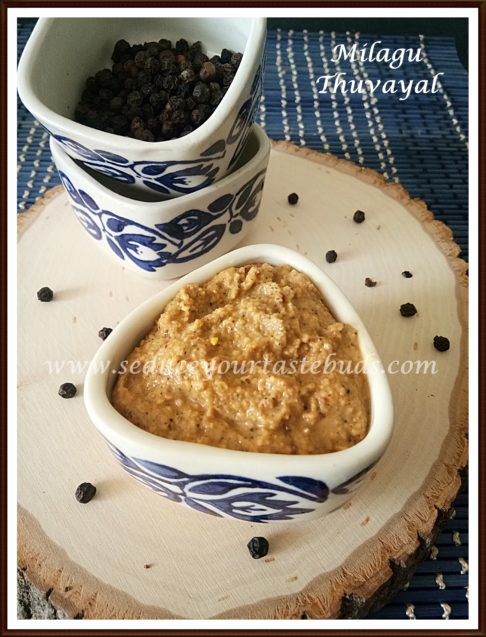 Here is how to prepare Milagu Thuvaiyal | Thogayal | Peppercorn Chutney Recipe
I used:
Toor Dal- 2 tablespoons
Gram dal-2 tablespoons
Urad dal- 2 tablespoons
Peppercorn- 1 teaspoon
Red chili-,broken
Tamarind- a small bit
Salt to taste
Oil-1 teaspoon
Heat oil in a pan and add the 3 kinds of dal ,peppercorn and red chili.Roast till the dal turns brown.Add tamarind and turn off the heat. Mix well and keep aside till it cools down.Transfer the mixture into a mixie jar.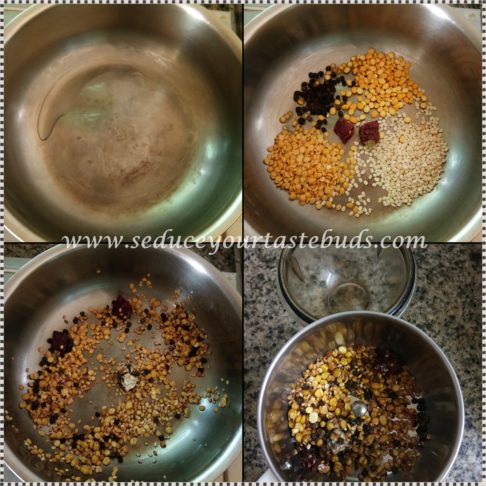 Grind to a semi coarse paste adding salt and a little water. Don't make it too smooth / too watery.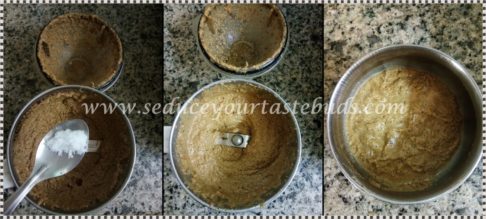 Serve as a side with steamed rice.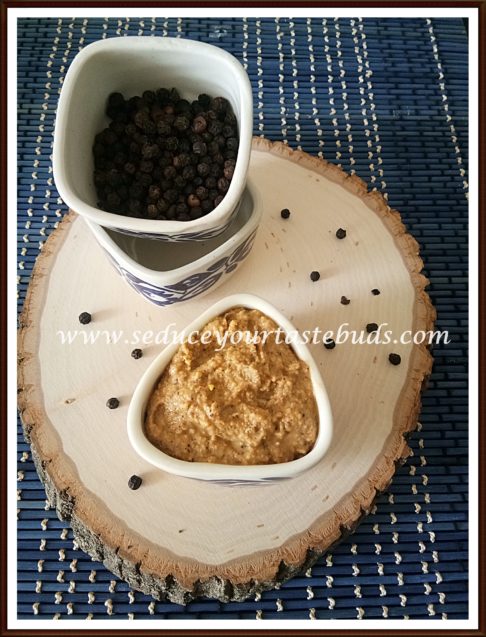 Note:
Use sesame oil for the best flavor
Adjust the red chilies quantity to suit your taste but the chutney should predominantly taste like peppercorns and not the heat from red chilies.
Since we are serving this with rice, it is better to grind it to a coarse paste.
If serving with Idli / dosa make a smooth paste and also a little watery.
Check out the Blogging Marathon page for the other Blogging Marathoners doing this BM#89