Yes, this is a food blog but I am posting about books! If you are a regular reader of my blog, you will be aware of the fact that I am a bibliophile!!
So when the Book Festival was inaugurated on 20th of this month,I was determined to visit it even if it meant an hour and a half of travel!
For the past 3 years, though I tried to visit this book festival, I could not go due to some reason or the other. This year I made it! Yay!
Let me walk you through the book festival…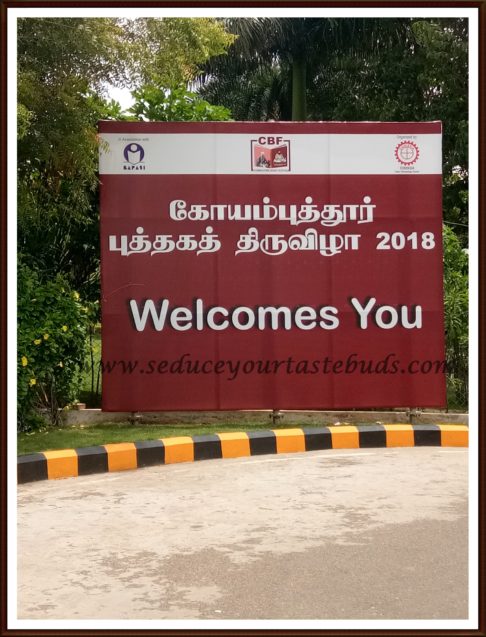 The first thing that caught my attention was this van ! People from Coimbatore know about the distance from the main road to the Fair complex! And this shuttle was busy ferrying people back and forth right from the main road to the fair!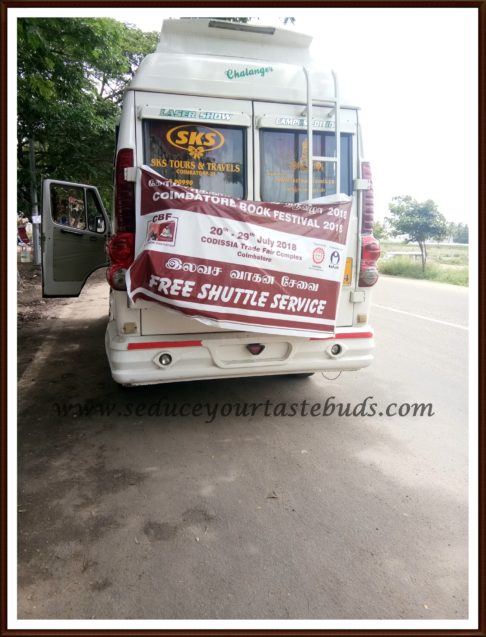 I was as excited as a kid going to a candy store!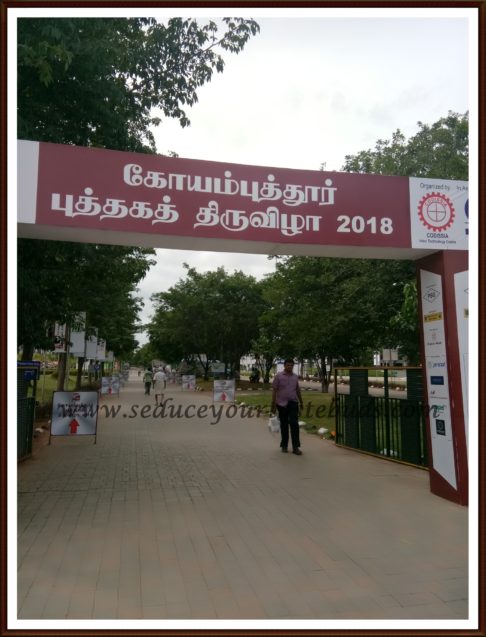 Before we enter the fair complex, there are boards in English and Tamil with a list of publishers.

And also the list of events during this period…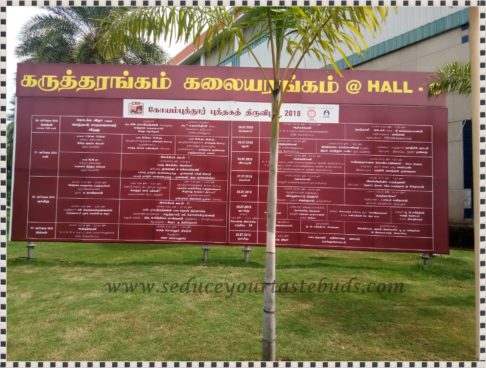 Today there was hardly any crowd as you can see in these blurred photos. Maybe I was so excited that I could not even hold the mobile properly!!!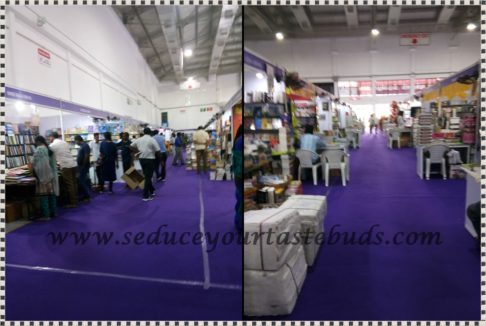 Some of the books.. And some stalls had kids toys / charts/ scientific equipment, handmade items etc.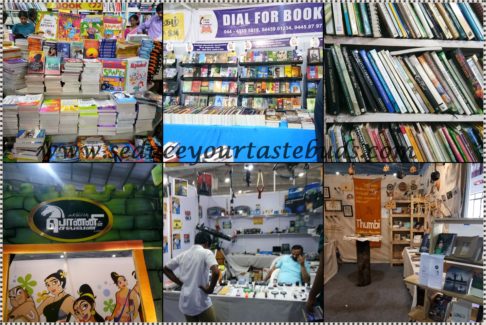 The rare book collection shelf…You can only see can't touch / flip through the books though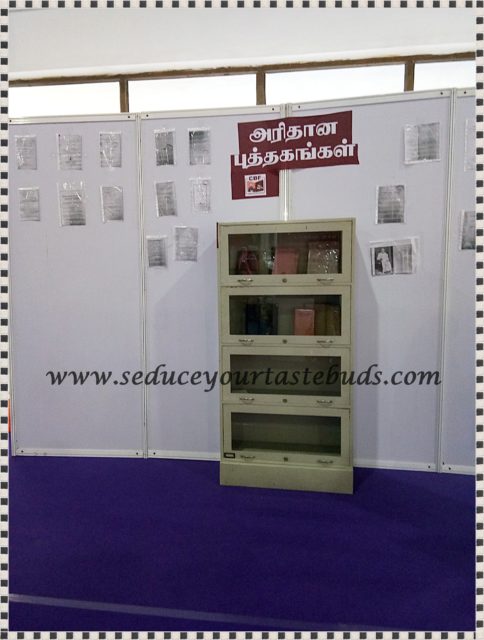 Each row has the name of the publisher on the side and you can select the ones you need to visit..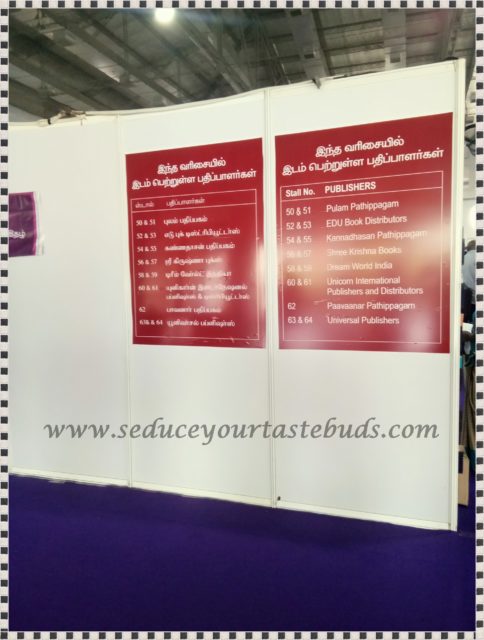 And the refreshment area and our lunch…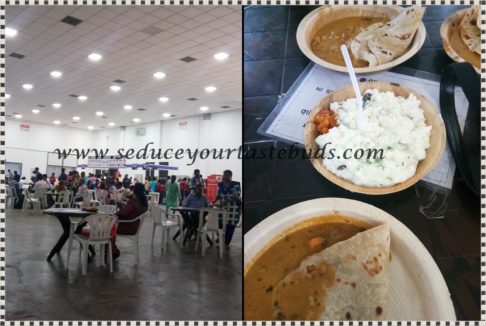 Outside there is a kids play area…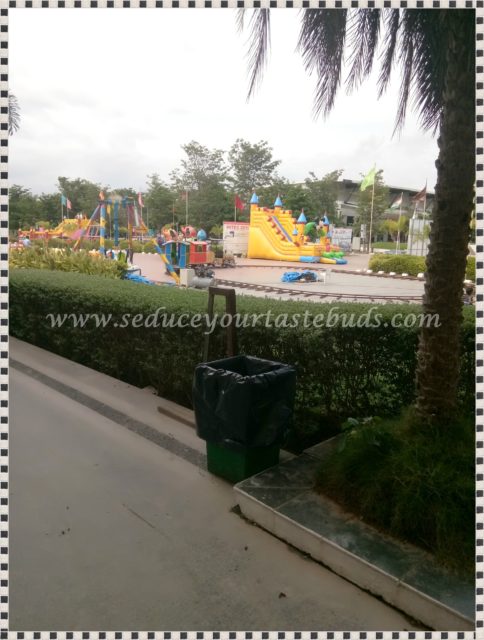 And a few books that I picked up in the book festival…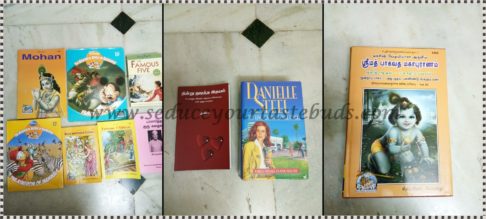 Coimbatore Book Festival 2018 (CBF 2018)
This is going on from the 20th to the 29th of this month
Free transport from the main road to the fair complex and back
Entry free
There are around 175 publishers and approx. 250 stalls.
Books for all ages.
I found books in English, Tamil and a few in Malayalam, Hindi and Urdu
Some books start from Rs.5 and goes to several thousands!
There is a 50-70% discount in some of the stalls.
There are book from all genres , multimedia stalls, eco friendly products ,kids craft items etc,
Many stalls accept credit / debit card payments.
Loved the special stall for Ponniyin Selvan  where the comic book version of the novel was displayed.
The refreshments area is neat and clean.
Food and beverages available there are nominally priced.We had chapathi with kurma and curd rice and the taste was good.
Tables and chairs are there to sit and relax/ have lunch / refreshments.Tables are cleaned often.
The restroom are neat.
Drinking water is available.
If you in Coimbatore do drop in and check out the awesome collection of books