Here is another weekday lunch that is a breeze to prepare though it looks very elaborate!
The cooking is done in a pressure cooker so gets done very fast. The chips can be prepared ahead and stored.
I prepared this meal way back in 2016 and almost forgot about it until a few days back. I was looking into the drafts and came upon the avarakkai porriyal recipe and remembered that I have not posted it and the meal on the blog.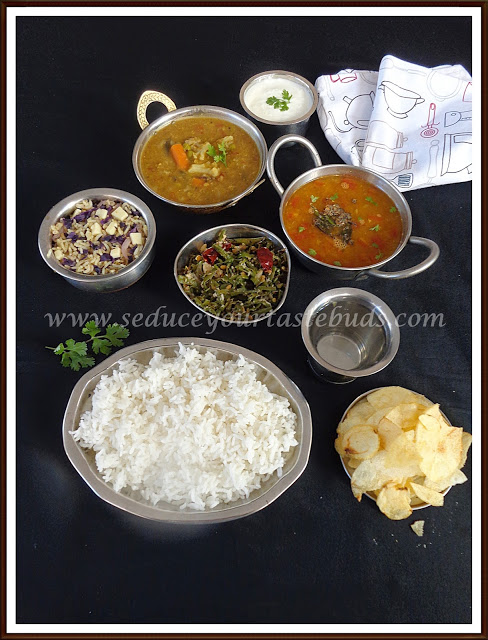 On my menu
Steamed rice
Quick Sambar
Quick Rasam
Quick Avarakkai Porriyal
Purple cabbage rice with cheese
Potato Chips
Curd / yogurt
Note:
Regular cabbage can be used instead of purple cabbage
This is not OPOS method of cooking.I season, saute and cook in a cooker and do not follow any of the OPOS techniques.