Today is Aadi Perukku or Padhinetaam Perukku. Right from the time I woke up I wanted to prepare a Aadi Perukku | Aadi 18 Lunch Menu today. But with a whole bunch of classes throughout the day,I was wondering if I could do it.
After a while, I gave up the idea and started prepping for a regular lunch menu. But then my mind was still on the menu I wanted to prepare.
So I started prepping for the Aadi Perukku | Aadi 18 Lunch Menu and amidst the break between classes, I cooked this meal!
I am still it awe at myself for pulling it off! I know it is not too elaborate yet I was able to make something different from the one I shared last year. Check it out too. Click the name link for Aadi Perukku Lunch #1. This post also has a little snippet about why Aadi 18 is important in the Tamil households.
Now to this years lunch menu…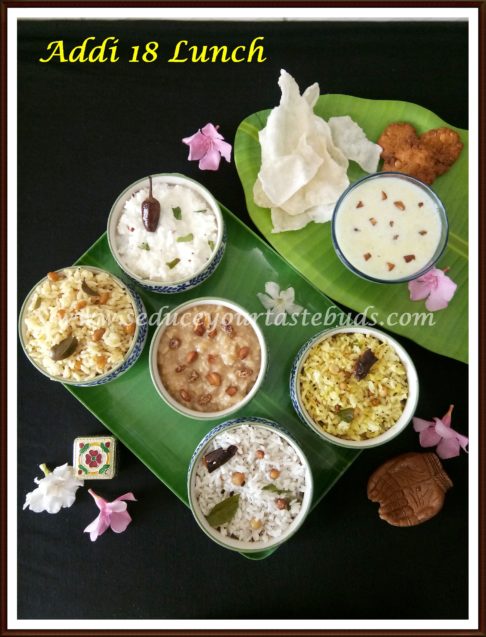 Usually 5 types of rice varieties are prepared along with a payasam, vadai and appalam. We do not celebrate this festival but with a lot of people around our house who celebrate, I did not feel like being left out, so prepared the menu . This may not be the traditional / authentic version but it tasted delicious nevertheless.
1.Sakkarai Pongal – I made this specially for Lil Angel as she is a huge fan of this dish.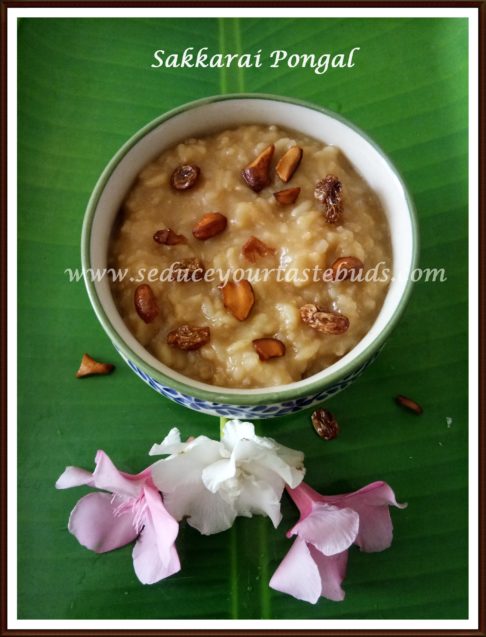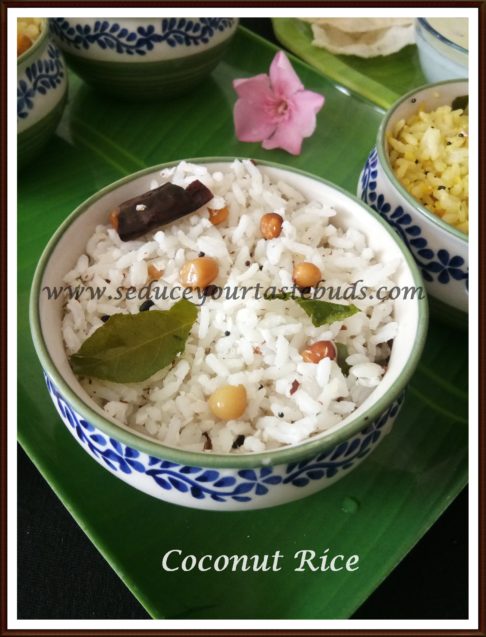 3.Nelikkai Sadham – Gooseberry flavored rice. I made it on the stove top today and the link takes you to the MW version of preparing this dish.Also I used the big Gooseberry / Indian gooseberry and also added a little turmeric powder to the dish.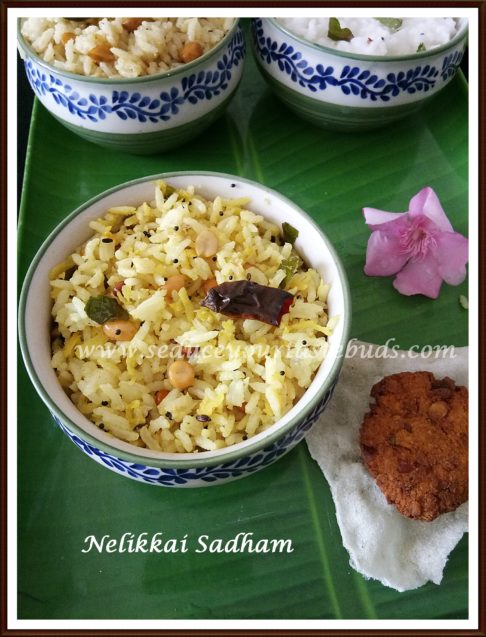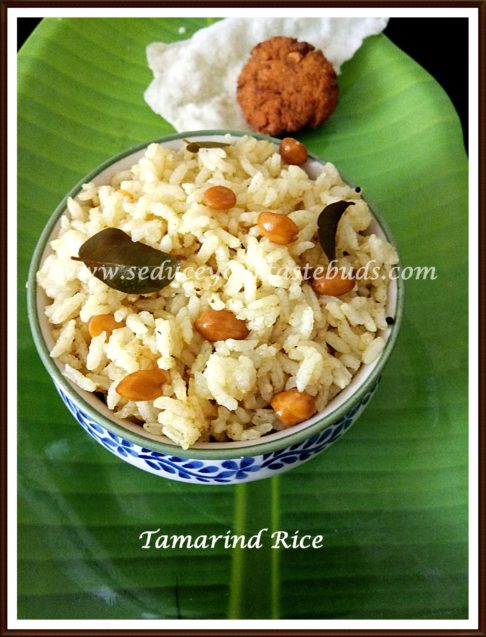 5. Curd Rice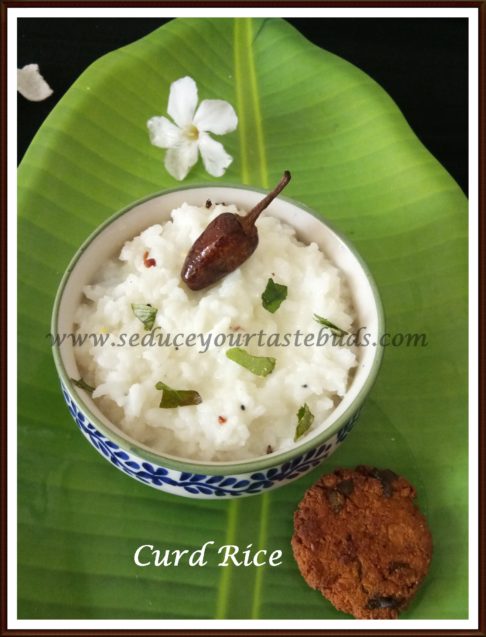 6.Chow Chow Payasam – A very quick and easy kheer made with chow chow / chayote squash.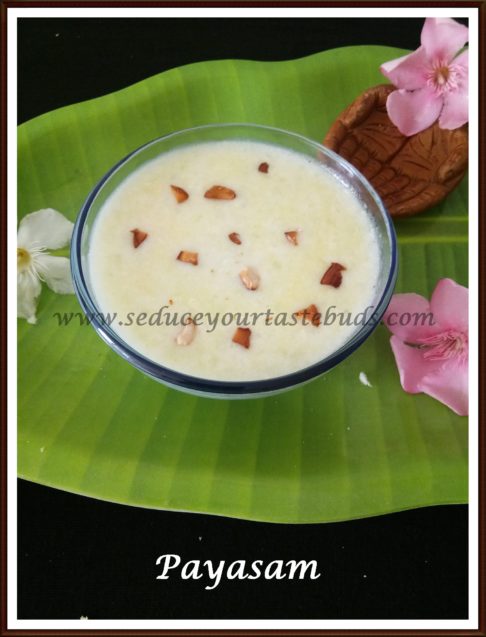 Instead of the usual ulundhu vadai, I made paruppu vadai today.Along with it is Arisi appalam[Rice flour Pappad]. Also more milagai / fried sun dried chili seen on top of the curd rice.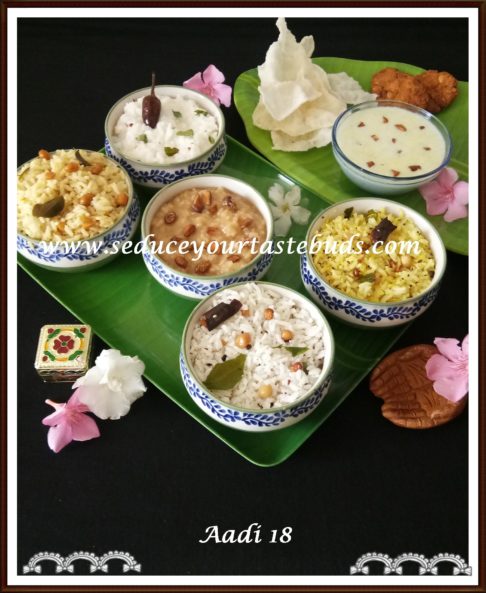 My family enjoyed this meal and I hope you liked it too!