All the dishes in this meal plan are my favorites. I made this a couple of months back and we enjoyed the meal.
This meal can be put together without much fuss. You can substitute soya beans with channa or kaala channa. Similarly lemon rice can be prepared instead of coconut rice.
The carrot methi subji is such a delicious dish and the two vegetables compliment each other so well!
Here is the platter…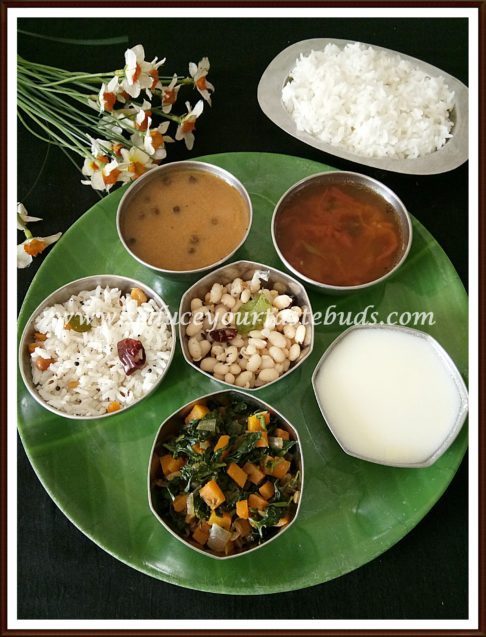 On the menu
Manathakali vatral gojju
Thakkali rasam
Coconut rice
Carrot Methi curry
Soya beans sundal
Curd.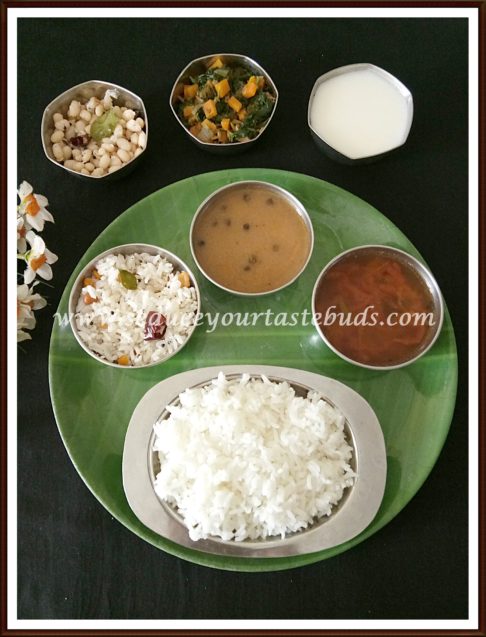 Note:
I have given the kaala channa sundal link for Soya bean sundal. The method os similar. Soak the soya bean ovenight and then wash and pressure cook with enough water till soft[but not mushy]. Season with mustard, cumin, curry leaves, chilies and salt.
The thakkali rasam / tomato rasam was prepared in the pressure cooker. You can follow any method that is easy for you.
Take a look at the other menu plans in the Lunch series.