Whenever I buy some 'not so regular' ingredients, I look for more ways to cook with it.If you are like me, then you will find this roundup interesting. Or do you have a little bit of something in the pantry that needs to be used up? Then you have landed on the right page!
These are the dishes that our  members cooked for the theme 1 ingredient 3 ways theme in the #93rd edition of this Blogging Marathon.
In this roundup, you can find dishes made with White rava , Buckwheat flour , Potato, Coconut flour , paneer ,Eggs and Jamun fruit.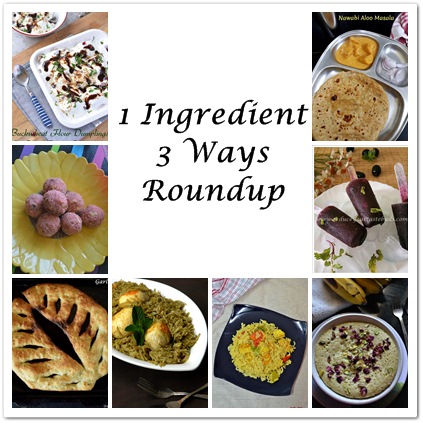 There are so many ways to use White rava / Suji.Harini has chosen to make these delicious dishes with this seemingly mundane ingredient! – Rose Rava Ladoo ,Rava Pulihora , Sojja Borelu -low fat version

Kuttu Flour / Buckwheat flour that is usually associated with fasting foods. Bhawna  has a whole spread for us with this ingredient- Kuttu ka Dahi Balla , Kuttu ki Poori , Vrat ki Papdi chaat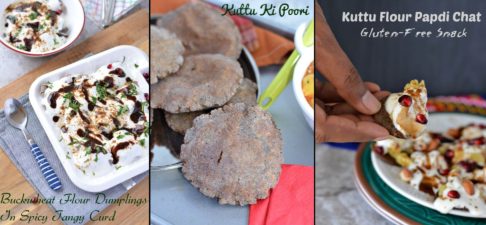 Srivalli has chosen a family favorite ingredient Potato  and has made these dishes with it! One can never have enough Potatoes, right!! – No onion, no garlic Aloo Sabji , Nawabi aloo Masala , Masala Aloo stuffed Paratha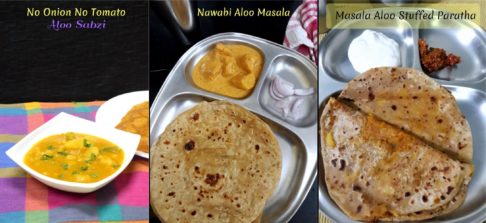 I have never used coconut flour. I don't find it here and even if I did, I don't know what to make with it!.But not anymore! Gayathri has dished out 3 lip smacking dishes with it – Banana coconut flour cake , Coconut flour kara paniyaram , Coconut flour banana pancakes.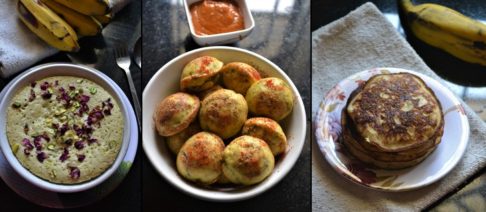 Almost everyone loves paneer and its a kids favorite too. Such a versatile ingredient as well!Rafeeda made these classic paneer sides for this theme – Paneer Capsicum Rice, Paneer Matar Masala, Kadai Paneer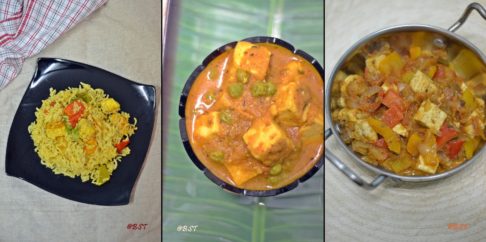 All purpose flour! This is what our bread queen Sowmya had chosen to use for the theme.She made these delicious – Garlic Fougasse , Pizza Rolls, Tutti frutti muffins

Protein rich Egg based dishes from Priya Suresh .Mains and sides that will brighten up a simple meal – Mint egg Pulao , Egg Bhurji Tikki , Egg white cubed and vegetable kurma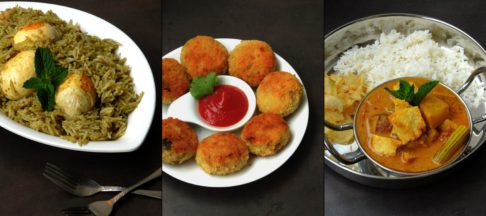 Jamun fruit was my star ingredient and here are three delicious ways to enjoy this lesser known summer fruit – Jamun fruit raita, Jamun fruit Popsicle, Jamun fruit smoothie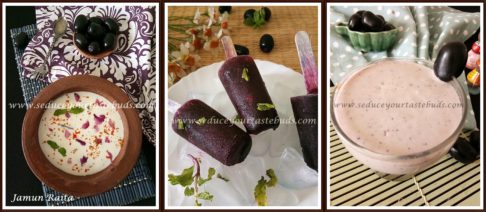 Hope you all enjoyed this roundup!! Be sure check out these dishes on my fellow BMer's blog!!
If you like the roundup rate us at the end of the post.
Follow us on Instagram, Facebook, Twitter,Pinterest.
And don't forget to use those share buttons!