This title is an extract from Sourabh Mukherjee's anthology – It's All About Love. It is short story, 22 pages in length which talks about the two main characters – Mike and David.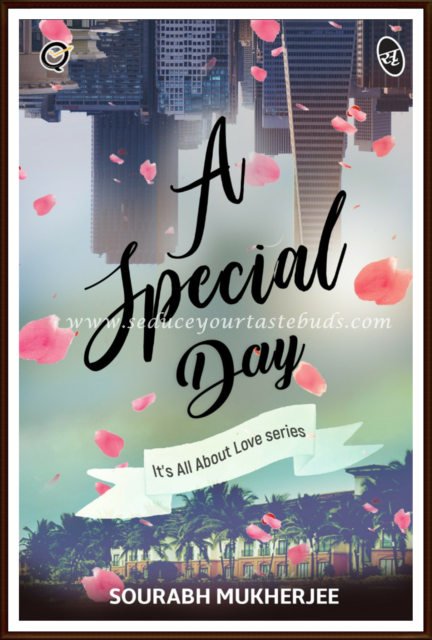 The story begins in Mumbai and later shifts to Goa.
Mike works in a prestigious firm and is in line for a much awaited promotion. Things look good for him and he is supposed to attend the interview the next day.
Much to the dismay of his boss, Mike tells him that he would not be able to attend the interview as he has to be in Goa the next day .
On further enquiry Vir, his boss, learns that Mike has to be in Goa as it was a very special day!
David is relaxing on his deck chair and is wondering how long ago it was that he went to work! With wounds and scars all over his body,he knows he had been in an accident.
Mike, David's son has to introduce himself each time he speaks to his father as he has lost his memory in the accident.Everyone in the small town knows him and his preferences but he can recognize no one!
Father and son prepare for the special day! Is it to meet a girl or is it something else?
Intrigued?? Get yourself a copy of this book to know what is so special about that day!
My thoughts on the book:
It is a short story and very apt when you don't feel like picking up a novel
Simple language.
Such a twist in the ending and so touching!
The story has the character Mike following his heart rather than going after a high paying job!
Life's unpredictability and dealing with it is brought out well.
The book cover is pretty and sort of goes with the story.
My recommendation:
Yes, go for it! It takes a few minutes to finish it but will have an impact on you for sure.
The Author :
An Electronics and Telecommunications Engineer from Jadavpur University, Kolkata, in his day-job, Sourabh works in a senior leadership position in a technology consulting multi-national.
He is the author of several publications on emerging trends in business and technology, Sourabh speaks regularly in various national and global conferences and technology summits. He sits in the Industry Advisory Boards of a number of reputed Engineering and Technology institutions.
His books have received accolades from readers, book critics and the mainstream national media.
The author can be reached at:
Website: www.sourabhmukherjee.com
E-mail: mukherjee.sourabh74@gmail.com
Facebook: www.facebook.com/authorsourabhmukherjee
Twitter: @sourabhm_ofcl
Blog: http://blog.sourabhmukherjee.com
****************
Check out the 50+ books that I have reviewed so far in the Book Reviews page.