Last week three of us [Sharmi, Jinoo and I] were invited to a food tasting session at Seasons Cafes, R.S. Puram , Coimbatore.This branch has been relocated and the grand opening was on 28th October.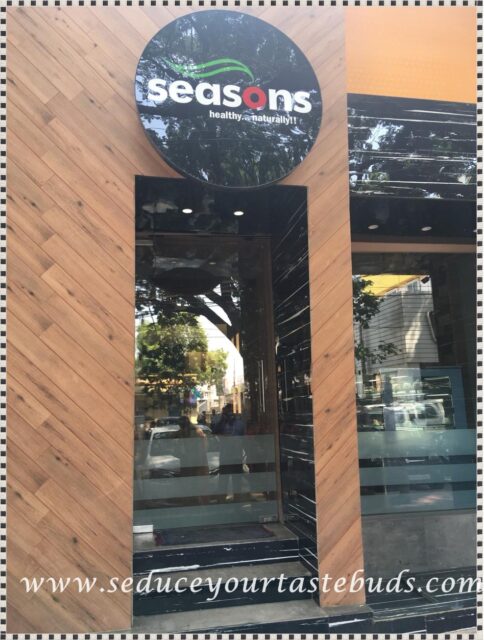 The interior looks cool and a nice place to chill out with family / friends.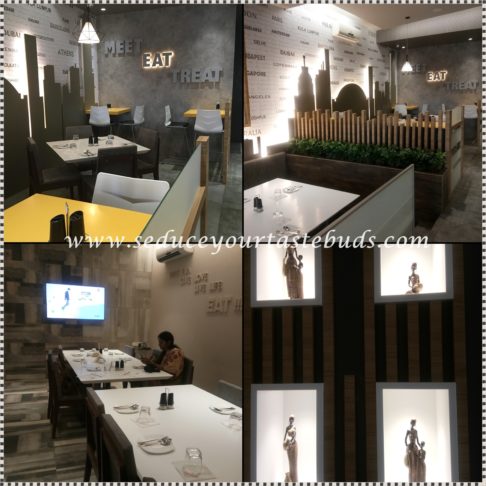 You can choose to sit in the regular seating place or have a separate, slightly private place for chitchat or sit in a totally private room and enjoy the party! That's the nice thing about the seating!!
We were welcomed by Mr. Senthil who had curated a menu for the three of us.We tried out…
Beverages
Rosy Melon
Lemon Mint Cooler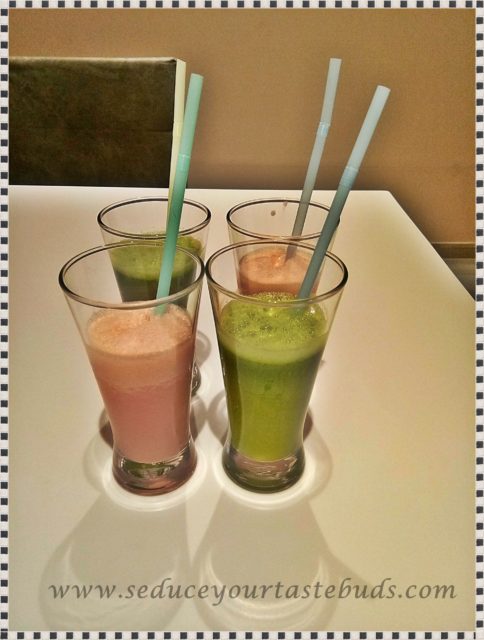 Salads
Corn Mayo Salad
Macaroni Salad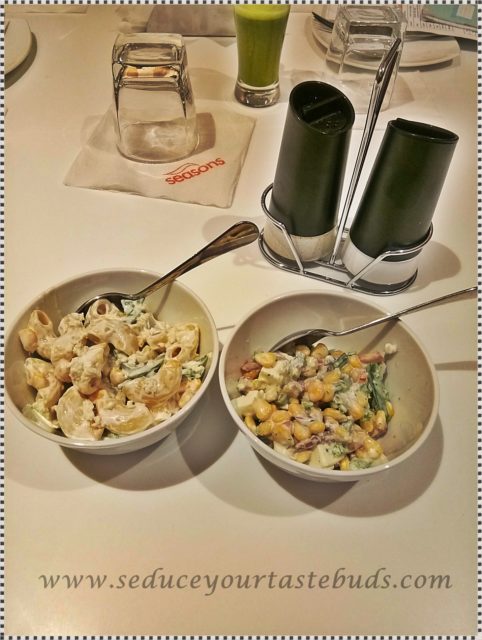 Sandwich
Mushroom Sandwich
Grilled Vegetable Sandwich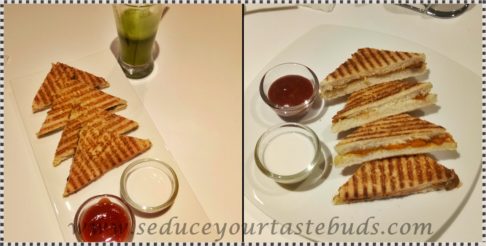 Mains
Schezwan Rice
Cheese Pasta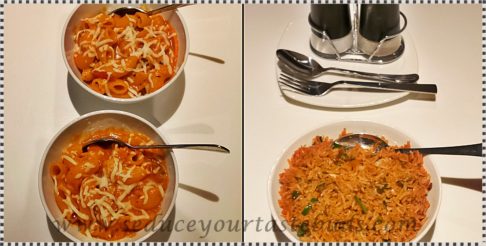 Milkshake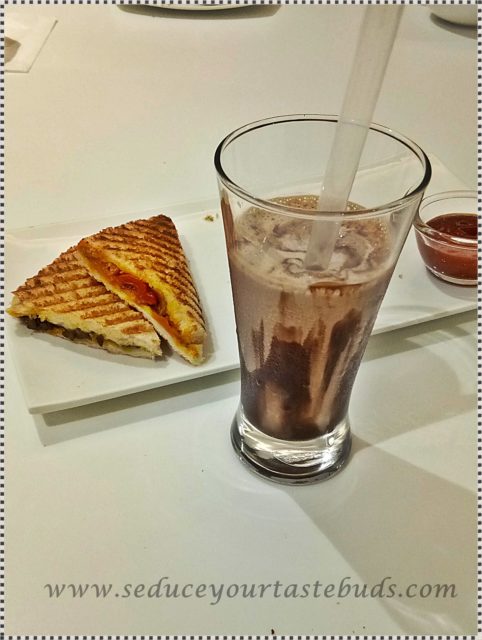 Ice cream
Almond
Red Velvet
Banana and blueberry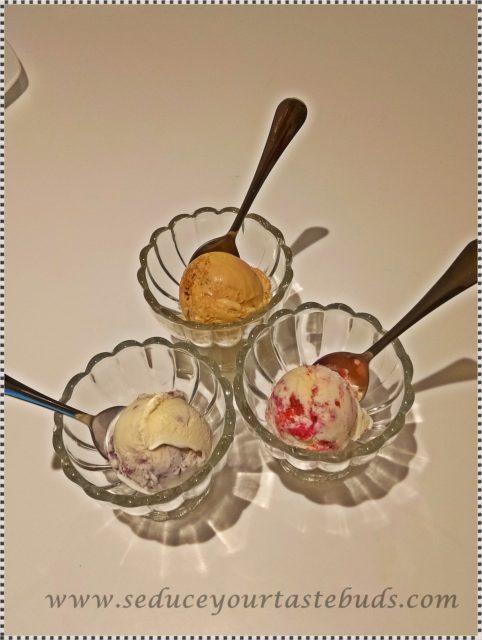 After the food tasting session, the MD of Season's Cafe met us and we shared our feed back with him.
Here is what we felt…
The ambiance is good, perfect for some family time or to spend time with friends
The following is the food review based on the dishes that we tasted
The Rosy Melon shake was really yum. The mint cooler had a tad bit extra tanginess. Though I am a huge fan of mint and lemon the tartness was a little too much for me.
Between the corn mayo salad and Macaroni salad, corn mayo was my favorite, but if you like a little sweetness in your salad, Macaroni salad would be your pick.
The Sandwiches were good and the mushroom one was simply delicious!
Coming to the mains – Schezwan Rice and Cheese Pasta, just by the look I was bowled over by the creamy and cheesy Cheese pasta. It was so good that I could have eaten another serving! The Schezewan rice could have had a little more ginger and garlic for that authentic Chinese flavor.
The chocolate shake was incredibly good.Super thick and absolutely lip smacking!
Finally the ice creams, the best was the banana blue berry flavor. The red velvet and almond were ok.
Will I be going back there again?
Definitely! Kids will surely fall in love with all the varieties of sandwiches, shakes and ice creams,freak Shakes,pastas and other goodies they have to offer.
If you are in Coimbatore, do drop by and check out the place.Their colorful menu card will blow you away!
No.31, E TV Swamy Rd, R.S. Puram, Coimbatore, Tamil Nadu 641002 
Ph -0422-2545055,7708478910
************
If you like this review please rate us at the end of the post
Follow us on Instagram, Facebook, Twitter,Pinterest.
And don't forget to use those share buttons!