Eggless Badam Milk Cupcake Recipe | Desi Cupcakes were born when was desperate to make some dish for the bakeathon and had so little time to decide upon the bake!
My kids are a huge fan of Badam [almonds] Milk / Masala Milk. So when I wanted to make one quick cup cake, I thought I will add that flavor to the batter and check how it turns out.
The flavor and aroma was excellent and they loved it. I added some almonds as a garnish / extra crunch.
I am ending this year and the bakeathon with these delicious cupcakes!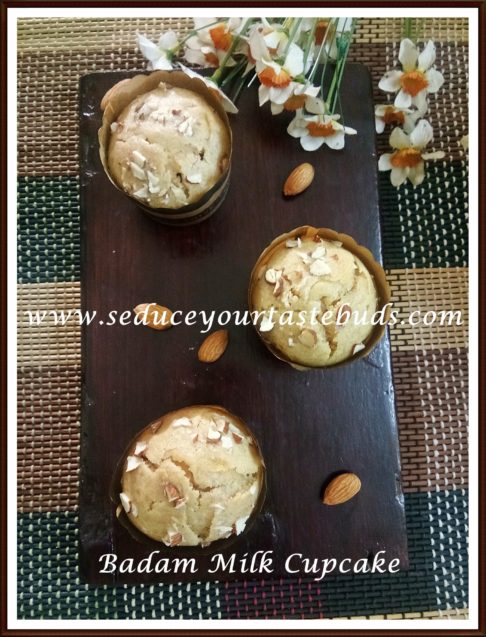 There is actually no specific recipe.You can use your basic vanilla cake batter and leave out the vanilla essence. Add your preferred brand of masala milk / Badam milk powder / use the home made mix as well.
I used the eggless vanilla cake batter and reduced the quantity of sugar as the mix is already sweet.
Also I used whole wheat flour and cane sugar.Left out the vanilla essence and added the flavored milk powder.
Sprinkle chopped almonds and bake
This can also be baked in tins/ loaf pans.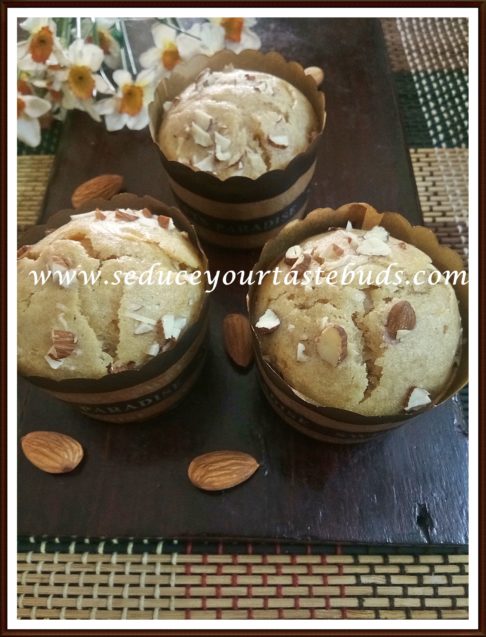 Check out the other bloggers doing this Bake-a-thon
Loading InLinkz ...