The whole of last week was making different cookies from a single base. The next three days will see cupcakes made from one basic batter!
Why is easy route for bakeathon ,you might ask!! I am so pressed for time that I am forced to look for recipes that can be made quickly!
The cookie dough method gave me a brain wave of using the same base to create variety.
Also with guests at home, I was hardly able to even look for proper recipes or get the needed stuffs for the bakes.
I used the same batter and the add ons were different and no one can ever find out that there is something common for all the three bakes you are about to see today and the remaining days of bakathon!
Rooh Afza is a rose flavored syrup based concentrate that can be used to make milkshakes, popsicles , Falooda ,used as toppings etc. It is a body coolant and has some herbs in it for flavor.
Since Rooh Afza milkshake is also a family favorite, I decided to use that syrup in the batter and make the cake. See how it has turned out!!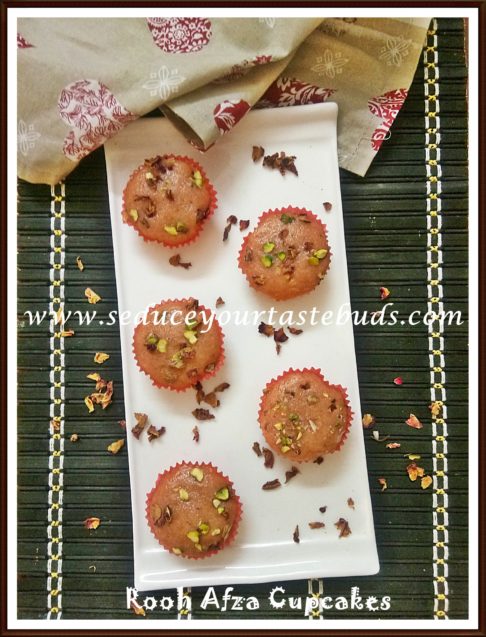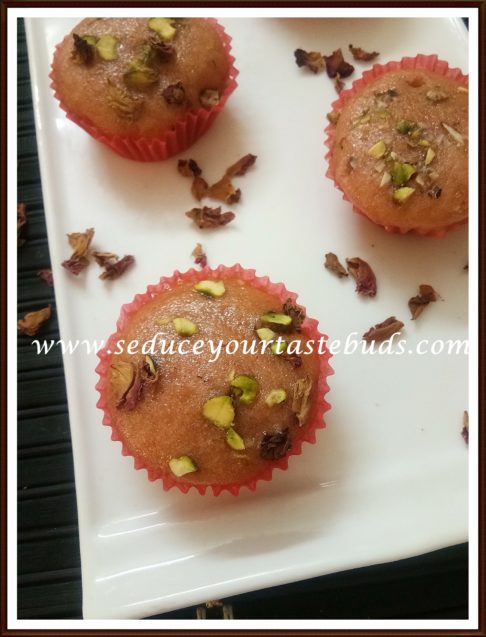 I used the eggless vanilla cake batter and reduced the quantity of sugar as the syrup is already sweet.
I used whole wheat flour. Spriknled some chopped pistachio nuts and dried rose petals before baking these pale pink cupcakes.
You can also bake this in tins as a single cake.
Use any vanilla cake batter that works for you but don't add the vanilla essence.
Check out the other bloggers doing this Bake-a-thon
Loading InLinkz ...