Winter is a bit late here. Until last week, it almost felt like summer and everyone around here was grumbling about how hot it was and it doesn't feel like winter!
Right after New Year, the climate took a turn and it feels like the peak of winter! The mornings and evenings are so chill and even if it is sunny during the day, even a light breeze gives us a shiver!Now everyone is complaining on how cold it is!!
However cold it is here, we do have a couple of ways to stay warm! Staying indoors is one of them and the other would be sipping something nice and warm.
This hot apple cider makes you feel all warm and fuzzy and the kids will love it for sure.
I made this from Tarla Dalal's site and initially I was hesitant to try it out wondering how it would taste. But after tasting it I have made this more than a couple of times in the past week.
This warm beverage is for the Kids Delight event that I am hosting this month with the theme  – Winter Warmers.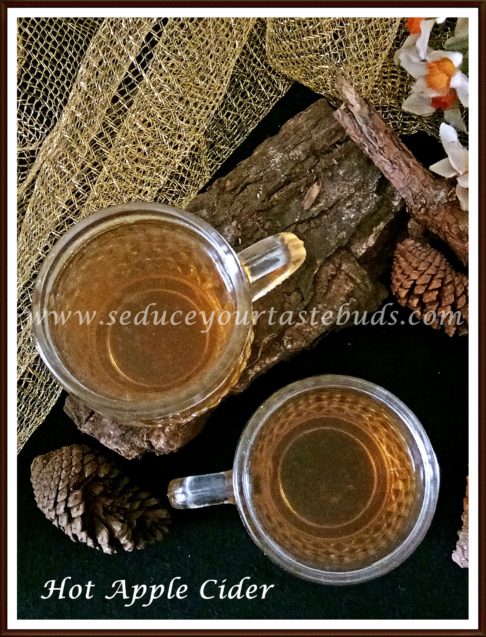 Here is how to prepare Hot Apple Cider Recipe
I used:
Apple juice- 2 cups
Cinnamon-1/2″ piece
Clove- 1
Lemon juice- 1 teaspoon
Honey-1 teaspoon
Take apple juice in a pan and add cinnamon and cloves.
Bring it to a boil.
Remove from heat and strain.
Add honey and lemon juice to taste
Mix and serve immediately.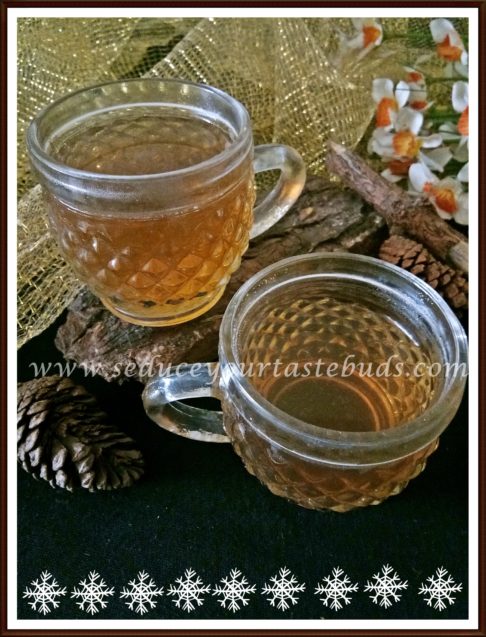 Check out the Blogging Marathon page for the other Blogging Marathoners doing this BM#96