Avalakki Mixture | Quick Mixture Recipe made with Poha / Aval / pressed rice is a simple and easy make ahead snack for kids.
A couple of days back I got a sudden craving to make some home made snacks for the kids. I usually keep putting it off but on that particular day, the urge was so huge that I went ahead and made 3-4 dishes for the kids after school snack.
One such munchy was this Avalakki Mixture. Mixture is one of the famous South Indian snack that is actually a mixture of several fried ingredients. Sev, boondi, groundnuts, roasted channa dal, potato sticks, poha,raisins,cashews and almonds etc along with salt and flavorings go into the list and it is a very versatile snack.Add or eliminate one or more ingredient ,yet the snack will be delicious!
This mixture has poha / avalakki as the main ingredient along with some nuts.
This is my grandma's recipe which she used to prepare for mom and her siblings as an after school snack.
With just poha and nuts, it is very quick. The regular Mixture that has Boondi and sev is quite a tedious process whereas this one can be prepared within minutes.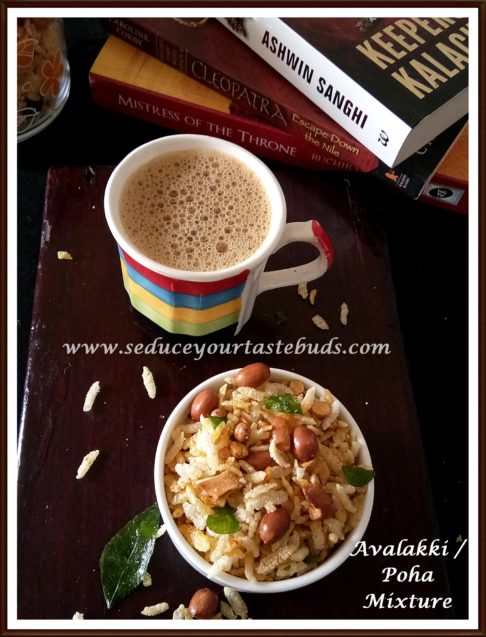 Here is how to prepare this Avalakki Mixture | Quick Mixture Recipe
I used:
Thick variety Poha – 2 cups
Raw groundnuts-1/2 cup
Roasted channa dal-1/4 cup
Cashews – 10 numbers,broken
Curry leaves- a handful
Red chili powder- 1 teaspoon
Turmeric powder-1/4 teaspoon
Salt to taste
Oil to deep fry
Heat oil in a pan
Deep fry the first 5 ingredients separately and drain on a paper towel.
Add salt, turmeric powder and chili powder and mix well.
Once it is completely cool, store in an air tight container.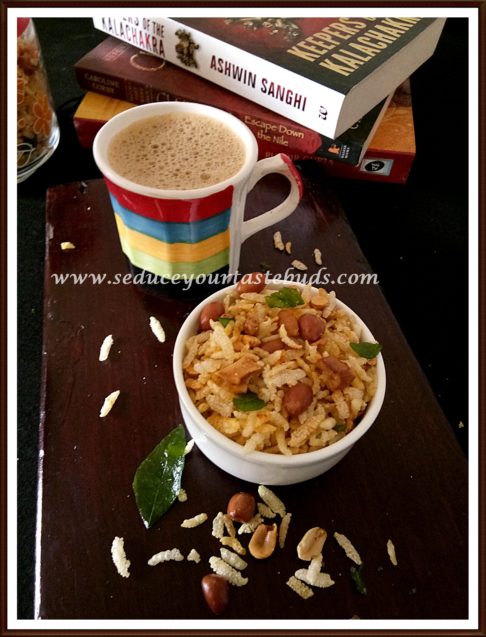 The kids enjoyed this snack and I served it with some Gulab jamuns. I would love to sit in a cozy corner and dive into the world of books while munching this addictive snack!! If wishes were horses!!!!
Like this recipe? Do leave a comment below..
Follow us on Instagram, Facebook, Twitter,Pinterest.
And don't forget to use those share buttons!