Some of the days I feel like cooking up a storm!I did mean a whole lot of dishes yet the time will not be in my favor. On such days, simple lunches like this one will make you look so good and you will have variety on the table with less effort.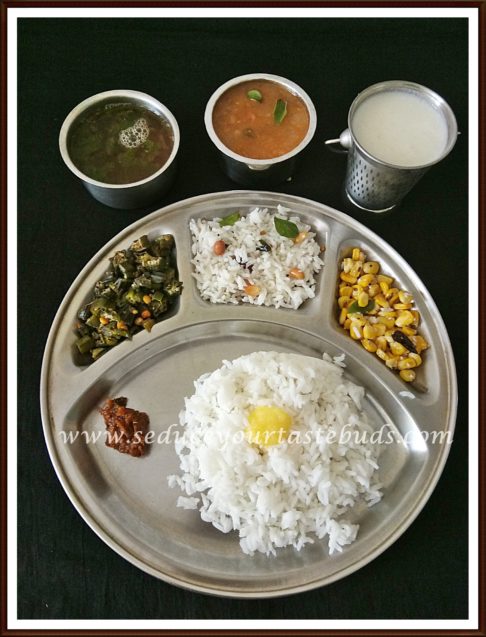 On the menu
Steamed rice with ghee
Mixed vegetable Sambar
Kandanthippili Rasam
Coconut rice
Ladies finger stir fry
Sweet corn sundal
Buttermilk
Pickle
Note:
You can prepare lemon rice instead of coconut rice.
This is one hearty and filling meal that makes the tummy so happy!!!