Just a month to go before the exam starts. Until then the lunch packing goes on as usual.
For a change,I sometimes pack rice for the elder one .I mix rice and rasam and pack it along with a simple vegetable curry and some pappad / crisps.
I make a watery mix of rasam rice, ie.add extra rasam so that it will not thicken by their lunch time.If you feel the the rice mix will thicken and not look palatable, pack a small bottle of extra rasam which can be mixed while eating.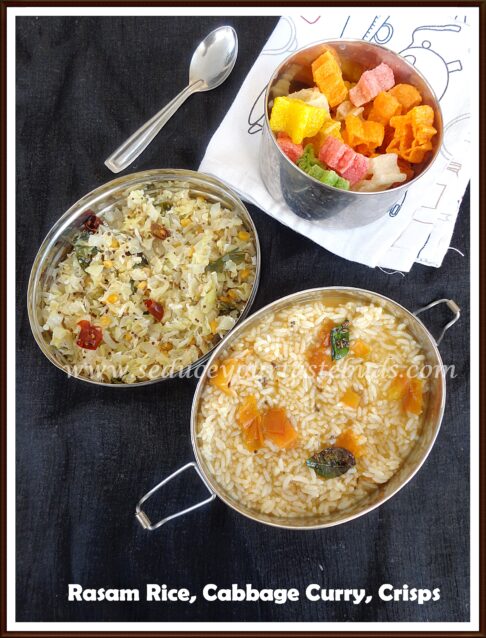 In the lunch box
Rasam Rice
Crisps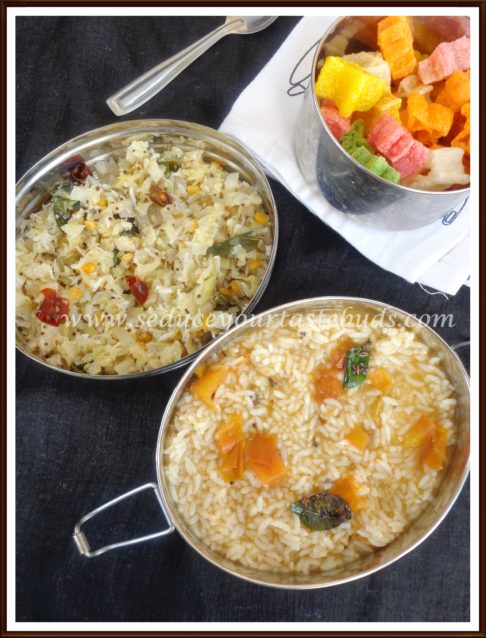 Note:
I made rasam and cabbage curry in a pressure cooker so that it gets done fast. You can prepare any rasam that the kid likes.
---
---
Did you like this post?Do leave a comment below..
Follow us on Instagram, Facebook, Twitter,Pinterest.
And don't forget to use those share buttons!