Review of the book –Killing Time in Delhi by Ravi Shankar Etteth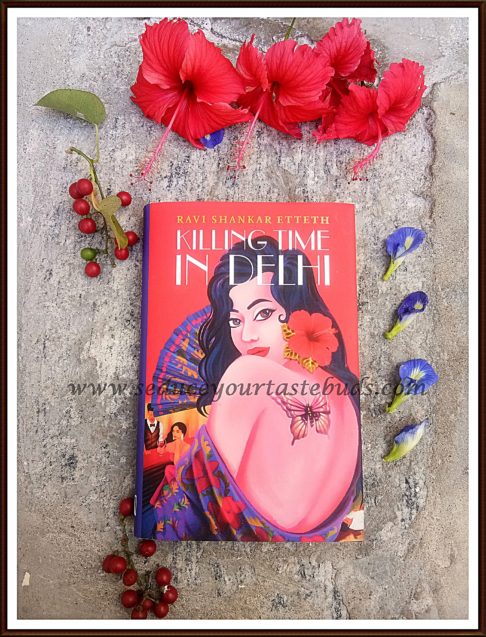 Title – Killing time in Delhi
Author – Ravi Shankar Etteth
Pages – 197 pages
Publishers – Westland (25 January 2019)
Format – Hardcover
Genre – Fiction
Price- INR 599/-

Bon vivant Charlie Seth, a privileged denizen of Lutyens' Delhi, leads a life of idle luxury fuelled by money, drugs, sex and parties. A cocaine overdose kills his ditzy girlfriend, thrusting him into a maelstrom of conspiracy, murder, blackmail and promiscuity. As the world of Crazy Rich Punjabis unravels, Charlie's future is suddenly at the mercy of an enigmatic woman, an unscrupulous swami, a society-obsessed policeman, a slippery drug pusher and a disloyal valet. The only person who can help him is his missing aunt. Holed up in the country palace that his grandfather had won in a game of cards from a Raja on Diwali, Charlie plots his revenge.
Killing Time in Delhi is a brutally funny look into the shenanigans of Delhi's ultrarich who live in the fast lane and are high on hypocrisy, borrowed money and dubious deals.

The story starts with Charlie's girl friend OD-ing in his house after which a whole lot of drama unfolds.This takes Chaitanya aka Charlie into a world that he has never faced before and everything turns Topsy-turvy!
Overnight his life is under the mercy of a woman and a swami who seems to know every little thing about him and they easily twist him with their little finger!
The lady assures him that they will take care of him and help him get away with the murders , both of which he did not commit but is likely to be booked for!
He loses hold of every little thing in his life including his house, office, bank account,man servant and most importantly his peace of mind!
In the end he is finally able to discover who the woman,Mandy, is and that is the most interesting part of the story!
So, here is what I liked about the book…
A thriller ,no doubt, and told in a really engaging way. The narration is filled with dark humor and the author has done a good job with it!
The story is narrated through Charlie's voice.At first I felt Charlie was such a snob and later when he started getting tormented by Mandy and the Swami, I really pitied him and was more eager to find out who Mandy was and why she is so unscrupulous!!
I liked how the characters all have an English names for which the author writes- "It is supposed to be trendy in Delhi  to have foreign-sounding names!". So Chaitanya is Charlie, Mandira becomes Mandy, his man Friday Chandan becomes Chow….
The characters have been well developed and we get to know about the other side of Charlie and Mandy in the later pages.
The twists and turns and other small branch-off stories makes this an interesting read.
Through satire, the author shows us the other face of the super affluent people of Delhi and it is more than what I imagined it to be!

It's a hardbound copy and that's what made me like the book in the first place!! Yes, I have a special spot for hardcover books!
That apart, you really need to go grab this book! It's a quick read and a thriller / mystery lover will undoubtedly find the story line engaging.
I will not say it is a true blue murder mystery that gets solved through clever sleuthing and the criminal gets punished but you can definitely read it for its plot and story line and the dark humor it holds within its pages.

Ravi Shankar Etteth is a Delhi-based journalist, satirist, graphic designer and author. He has been the editorial cartoonist of Indian Express, creative director of Observer Group of Publications, editor at India Today and Sunday Standard, and CEO and editor-in-chief of Voice of India and Millionaire.
In 1996, Etteth published his first book of short stories, The Scream of the Dragonflies. Subsequently, he published five more titles—The Tiger By The River (2002), The Village of Widows (2004), The Gold of Their Regrets (2009), The Book of Shiva (2016) and The Brahmin (2018). He is now a columnist and consulting editor at New Indian Express.
---
A huge thanks to Writers Melon,the author and the Publisher for the review copy!
Check out the 60+ books that I have reviewed so far in the Book Reviews page