Those who know me well also know my love for books. I love to read and hoard books! I have quite a bit of cook books and novels. In this space you can see the recipes that have been cooked from cookbooks!
I have not copied any recipes as in the book and have added my own twist and there are some omissions as well!
Check out these dishes that were prepared from some very well known chefs to some from paper clippings and my mom's diary.And there are some from magazines and even a few recipes from my collection of cookbooks in Chinese that was translated by a friend!
Here is a portion of my cookbook collection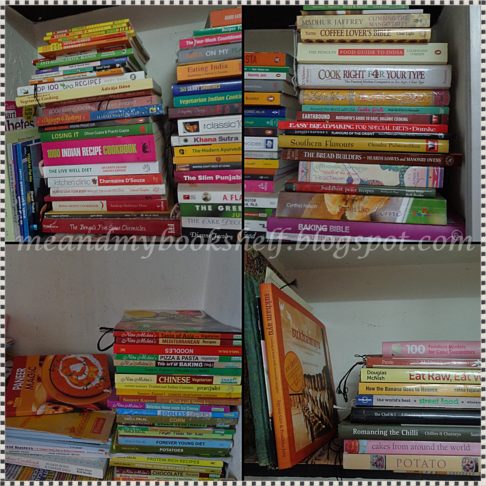 And here are the recipes I cooked from the books…