The final post for this edition of blogging marathon is a very simple one but a very important ' dish' for Ugadhi…


Bevu bella is a must on Ugadhi . Ugadhi or Yugadhi is the New year day. Yuga means era and adhi is the beginning and is celebrated in Andra Pradesh and Karnataka.
Neem flowers[bevu] are mixed with powdered jaggery[bella] and a little honey.
Bevu bella is a must on Ugadhi.After bath and prayers ,each and every member is given a little bit of this bevu bella by the eldest person in the family..It symbolizes that life has both joys and sorrows. Mom prepared this as a part of the Festive Thali – Ugadhi lunch…..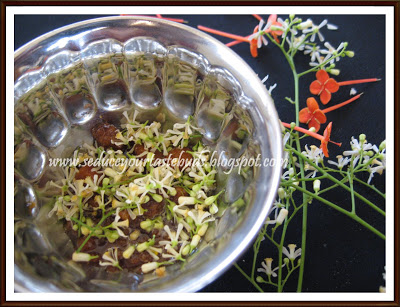 With an abundance of neem trees around our home, we had access to fresh neem flowers. If fresh flowers are not available, dried neem flowers can be used…..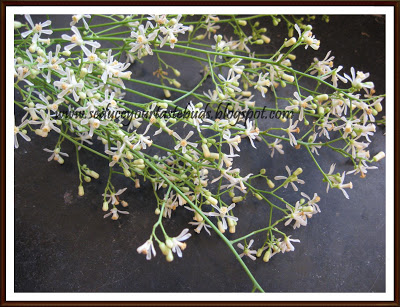 Check out the Blogging Marathon page for the other Blogging Marathoners doing BM#15
Bon Appetit…