Athalakkaai /Adhalakkai is a plant is related to the bitter melon / bitter gourd.
Scientific name – Momordica cymbalaria
Other names – Luffa tuberosa (Roxb.) or Momordica tuberosa (Roxb.)
Tamil – Adhalakki / Athalakaai
Kannada -Karchikai
Telugu – Kasarakayee
Hindi- Kakrol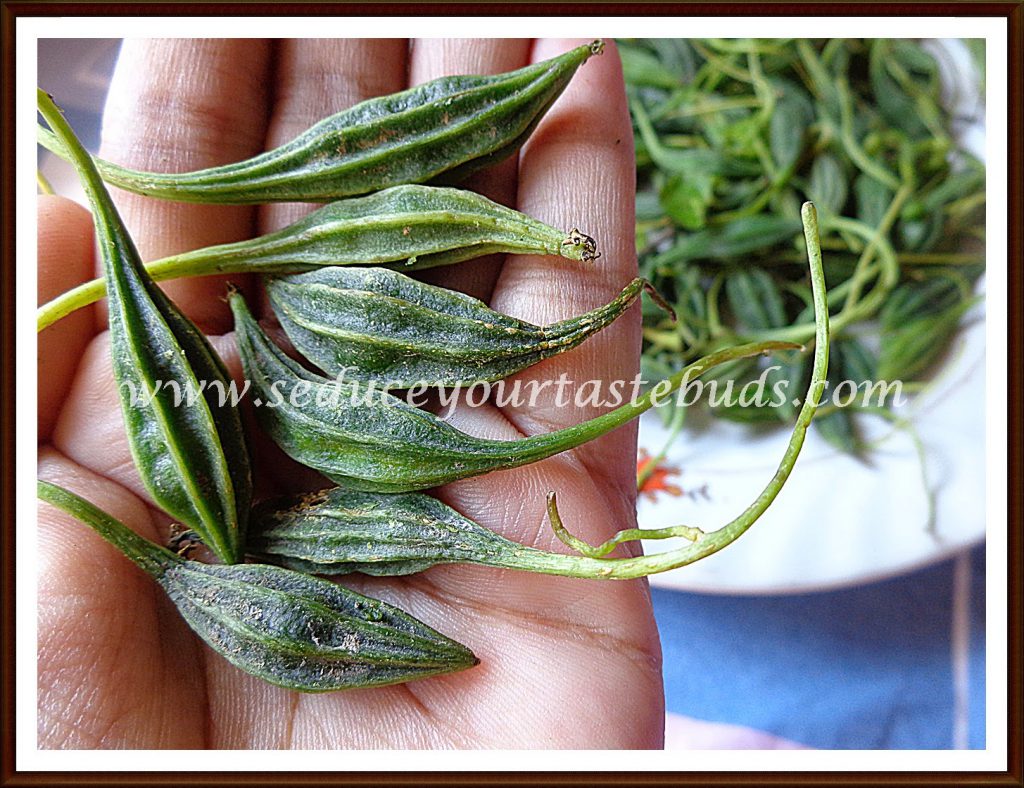 In
olden days this has been used extensively for its medicinal values.Traditionally, it is used for the treatment of diabetes, ulcer,
skin diseases,diarrhoea,rheumatism,etc.
This vegetable is said to posses hypoglycemic, hypolipidemic and antioxidant properties.It is also said to have cardio protective,hepato[liver]
protective properties.
So if you find this vegetable in the market be sure to pick it up and cook something with it.
Here is what I cooked with this veggie….