Last year when I did the A-Z blogging Marathon, I came upon a brilliantly colored drink called Butterfly pea flower drink,native of Thailand, in a blog called- Pranee's Thai Kitchen. At that time, I has also bookmarked this simple beverage from the same blog…
In this particular post, she recollects how she used to run to the drinks stand to get a glass of the rose flavored beverage.And so I took it that it is a common street food there and so presenting it for the final day of Blogging Marathon Week # 3 under the theme Street Food of the World.…
This is an excellent summer cooler….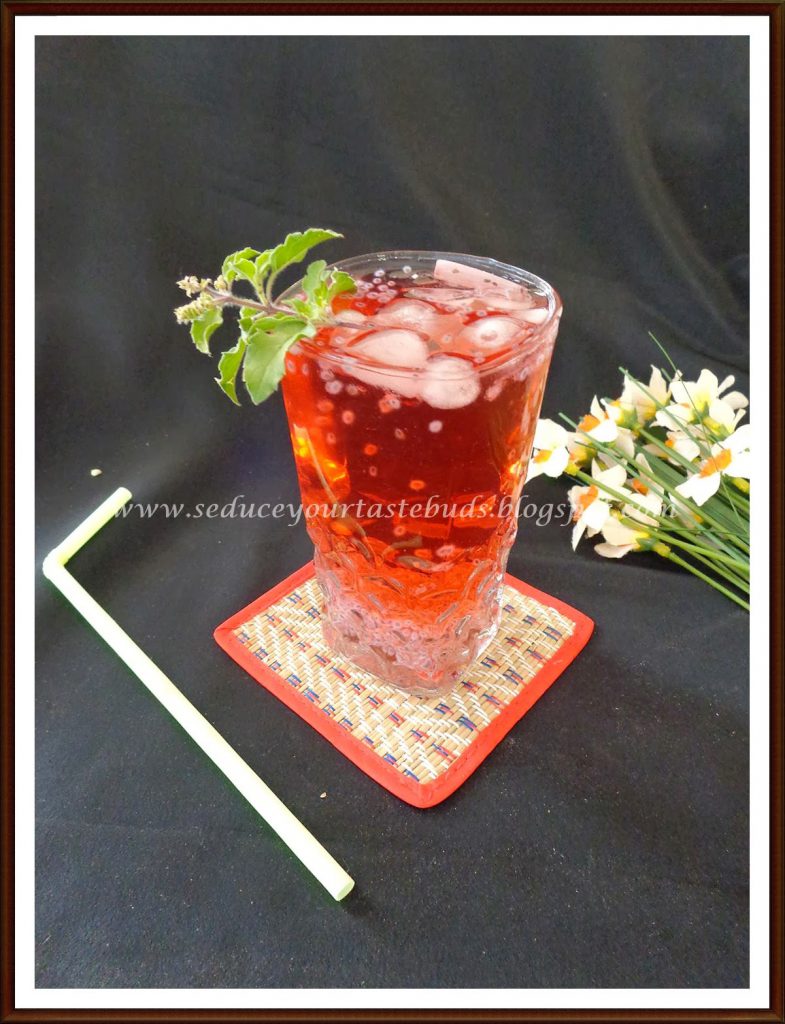 Basil seeds are also called Subja seeds, sabja seeds, Takmaria seeds,thukamaria seeds etc and is one of the important ingredient of the famous Falooda.
Basil seeds are black in color, resembling black sesame seeds, only a little smaller.When soaked in water they 'bloom' and attain a jelly like structure and has a light crunch to it.They have no flavor of their own.
These seeds are said to aid weight loss, overcome skin infections and relieve stress. It is also a body coolant and hence added to a variety of beverages and consumed in summer.
Here is a pic of the basil seeds….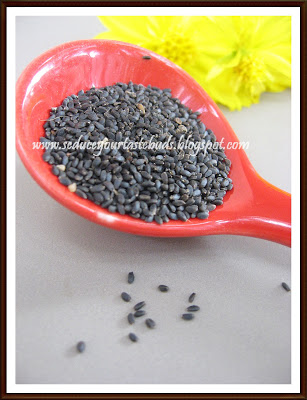 Now to the recipe…..
I used:
Basil seeds- 1/4 teaspoon
Chilled water- 200 ml
Rose syrup – 2 teaspoons [sweetened]
Ice cubes
Basil sprigs for garnish
Soak the basil seeds in 1/4 cup of water for 15 minutes and wait for it to swell up. Combine it with the remaining water and rose syrup.Drop in ice cubes and serve immediately garnished with the basil sprigs….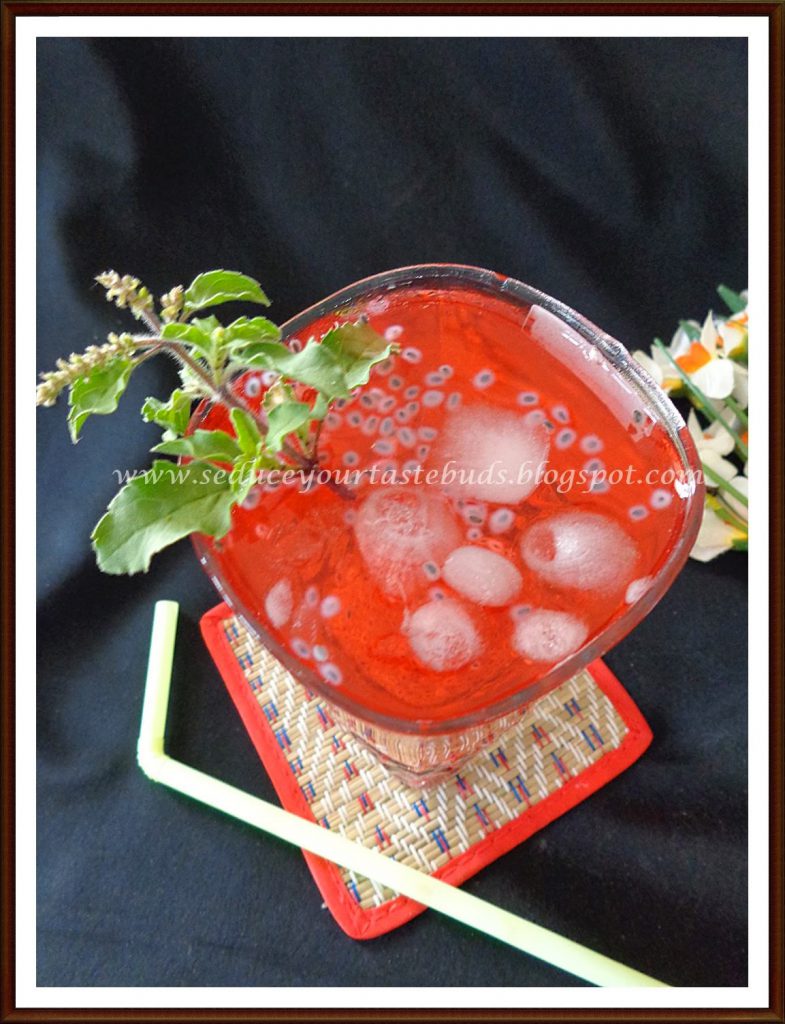 Note:
Instead of rose syrup you can use simple syrup / soda….
Take a look at the Blogging Marathon page for the other Blogging Marathoners doing BM #37
Bon Appetit…