Today I am taking you all to Indonesia in our Culinary journey across the globe . As much as I wanted to make something from Iran / Iraq, I decided upon this recipe as soon as I read about it.
Now some interesting facts on Indonesia…
This nation is called Republic of Indonesia.
Indonesia comprises of 17,508 islands and the time taken to travel from one corner to the other corner of the country takes 12 hours!
Out of the 17,508 islands only 6000 are inhabited.
It is the home to a diverse range of fauna and flora.
There are over 300 ethnic groups in Indonesia and over 700 indigenous languages.
The government recognizes only 6 religions.
This country experiences a lot of geographical changes on a day to day basis.It experiences at least 3 vibration and one earthquake per day!
There are around 150 volcanoes in this country but not all of them are active.
Coming to the cuisine…
Due to the presence of more than 300 ethnic groups there are a variety if vibrant and flavorful dishes in this cuisine.
There are 5,350 traditional dishes and amongst these 30 are considered to be very important / popular.
Rice is a staple here and with this meat, vegetables and fish are served
The use of spice mixes, coconut milk and peanut sauce/ paste,shrimp paste can be seen in this cuisine.
Some of the popular dishes…
Rendang– Spicy meat dish
Sambal – A sauce / chutney served as a side
Satay– soft and succulent BBQed Meat
Nasi Goreng – A type of fried dish
Gado Gado – A hearty salad
Soto – A traditional soup of meat and veggies
Rawon – Black beef stew from East Java.
Rujak – Spicy fruit salad
Here is the meal that I made for Indonesia…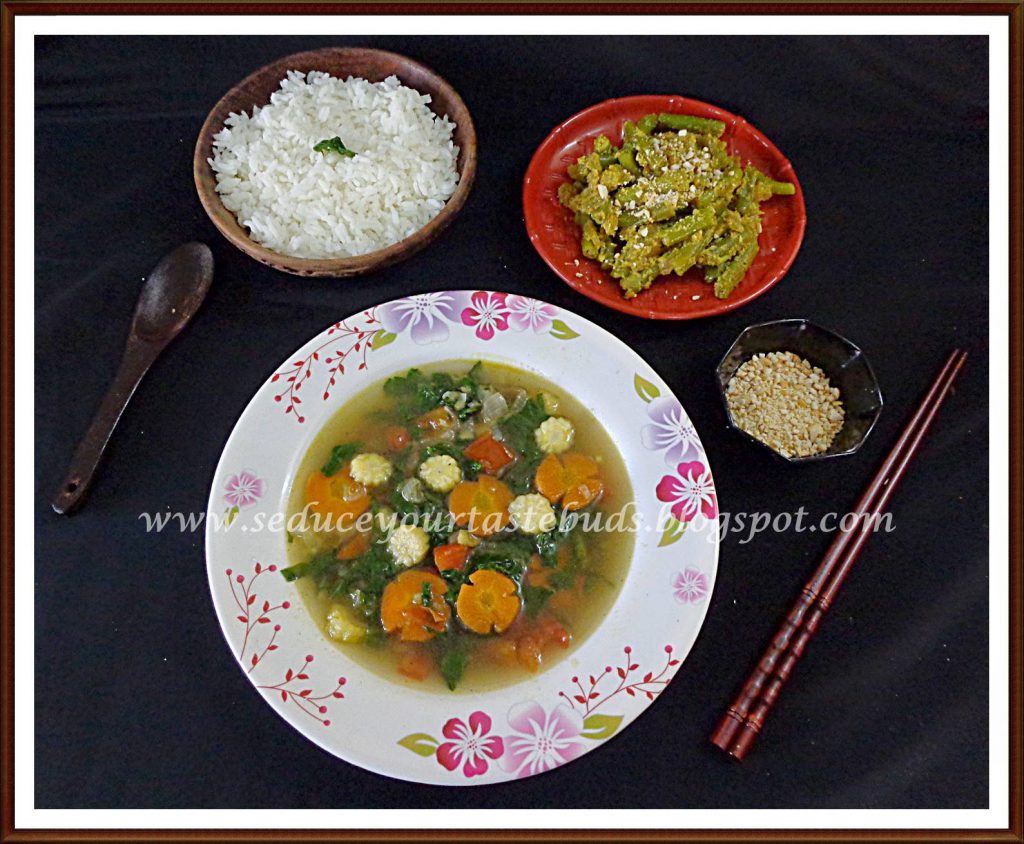 Behind the scene :
A couple of month back, tomatoes we sold for nearly INR 100 per kilo. Having been used to buying a kilo for just INR 15, this price sounded astronomical!The day I made this, there were just 2 tomatoes left in the fridge and I used one for this and the other to prepare the regular lunch menu.So though the is recipe says tomato soup, you can see very little of it ! I had this soup for lunch and it was not too heavy on the tummy.Lil Angel had this before dinner and seemed to like it. It was encouraging to see her eat the veggies this way….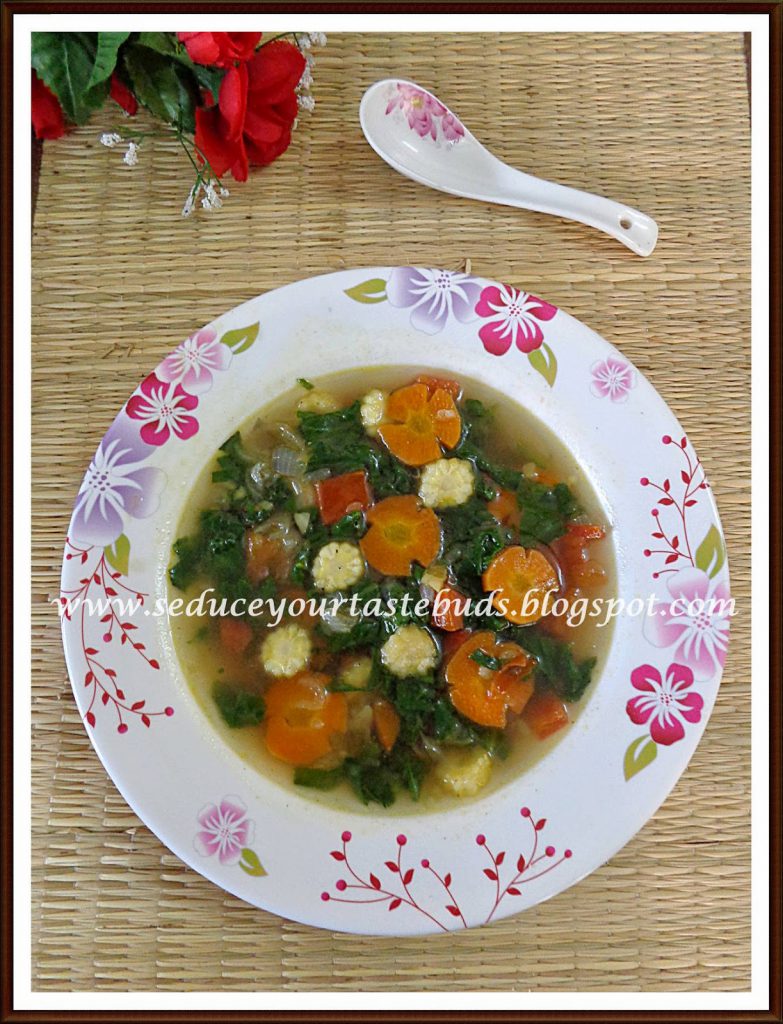 I used:
Adapted from here
Serves– 2
Spinach- 10, washed and roughly chopped
Carrot- 1, peeled and chopped
Tomato-1, chopped
Baby corn-5 pieces, chopped
Ginger- 1″piece chopped
Shallots- 5, peeled and chopped
Garlic-2 cloves, chopped
Vegetable stock-2 cups + more if needed
Salt and pepper to taste
Coconut oil- 1 teaspoon
Heat oil in a pan and saute shallots and garlic till soft. Add the vegetable stock and bring to boil.Add the carrot, corn and ginger.Let it simmer.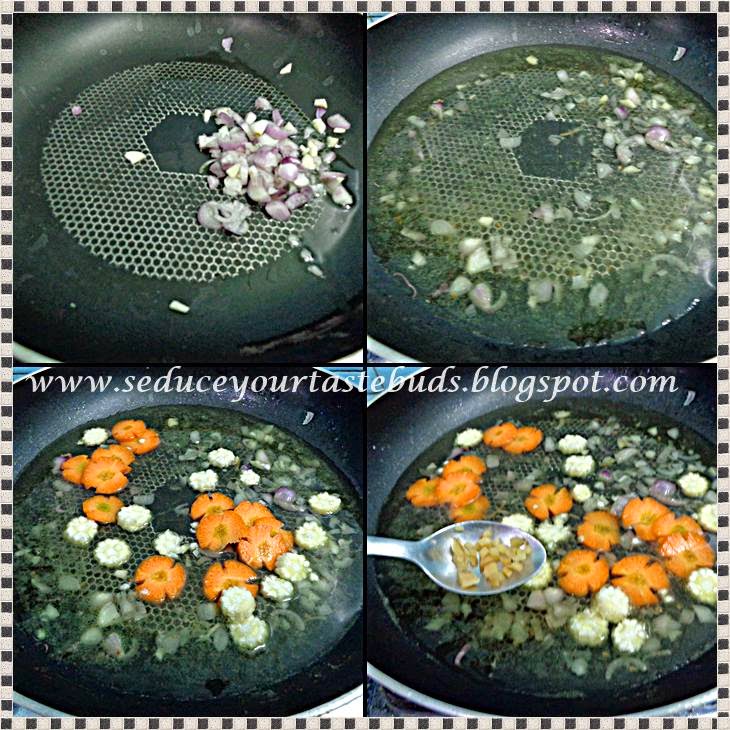 Put in the tomato, salt and pepper powder. Once the vegetables are cooked add the spinach leaves and cook for a couple of minutes.Remove from heat and serve.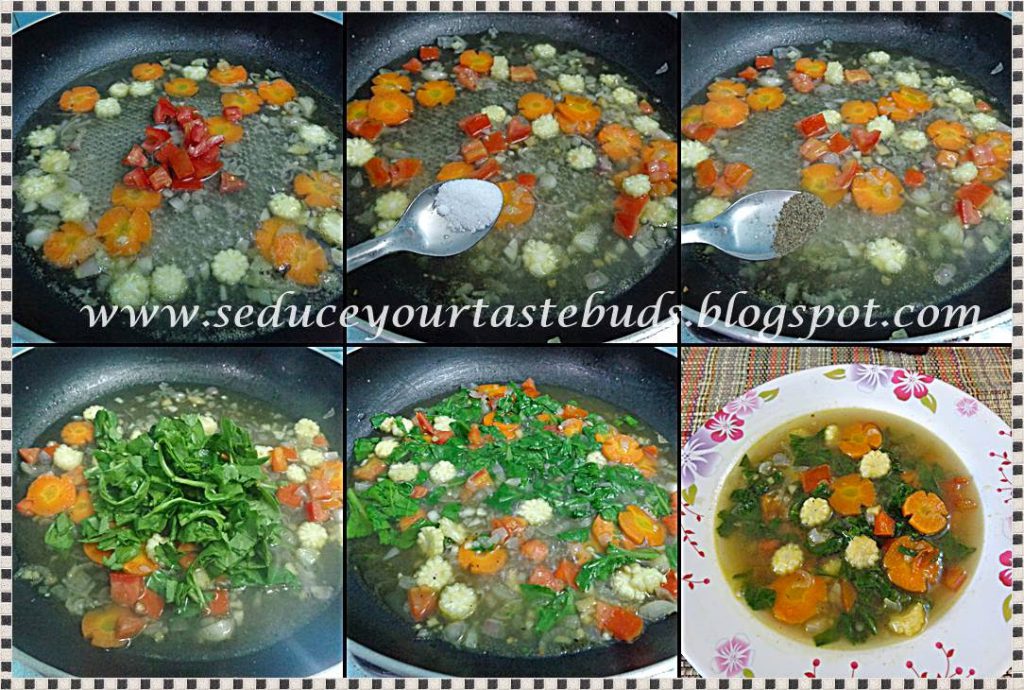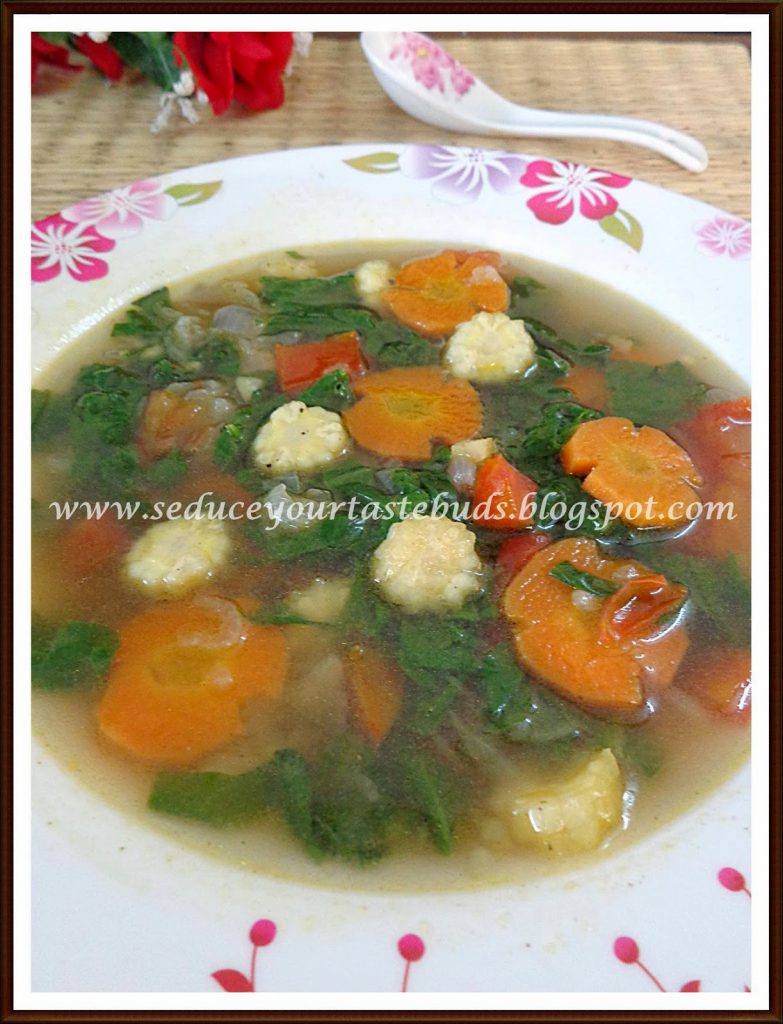 Note:
Usually, a corn on the cob is broken into two and added to the soup. I have used baby corn
Shrimp paste is added to the soup. I have omitted it.
I also made this Indonesian Style Bean Curry that tasted awesome with steamed rice…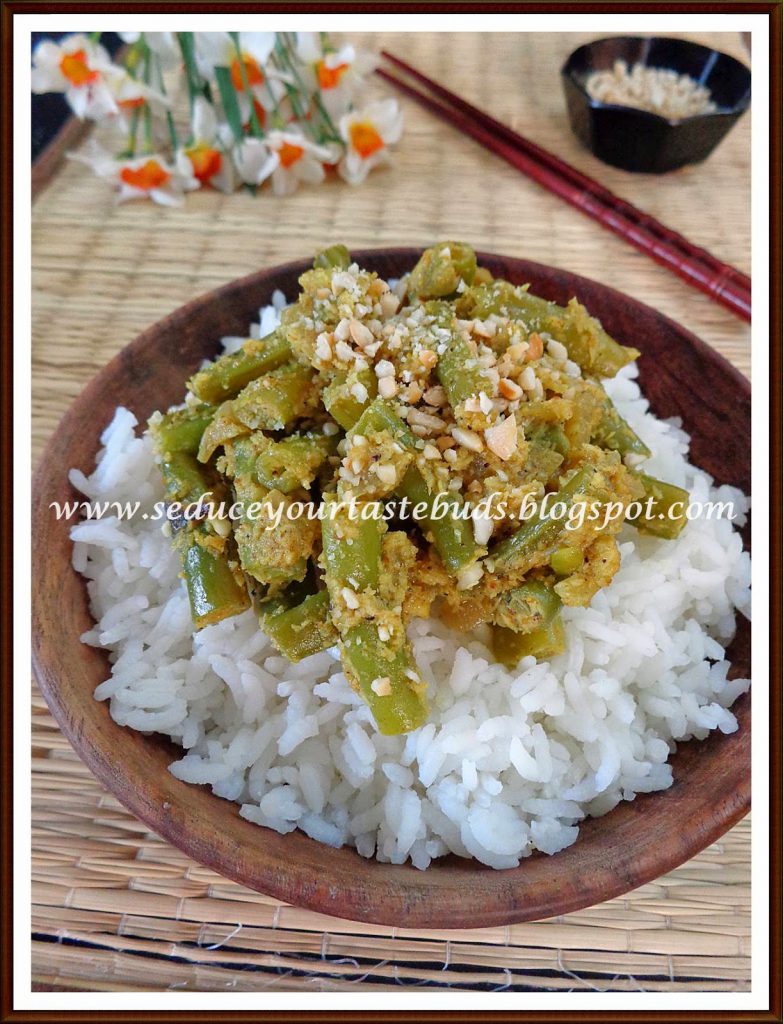 Bon Appetit…