Legumes/ lentils find their place on our menu almost everyday. We have dals in sambar, and when not making sambar I end up making some whole lentil gravy to go with rice. The kids are fond of channa and cow pea.
Thattaipayaru is also known as Red cow pea / Karamami etc and it does not require soaking to be cooked properly. So when I forget to soak channa I usually make green gram dal or this gravy.
When I make this, it becomes the side for Lil Angels lunch box along with her favorite- cheese chapathi. Hence this is post for Blogging Marathon #46, week 2, Day 3 under Nuts and Legumes in the lunch box.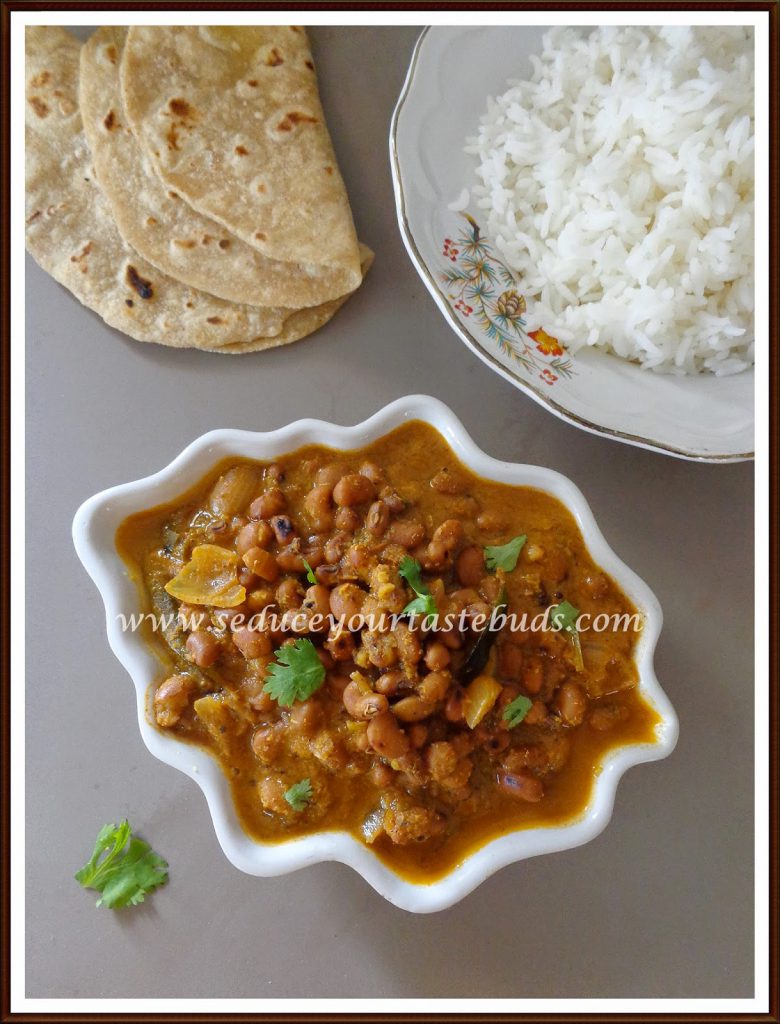 I use:
Thattapayaru – 1 cup
Shallots- 10 number,chopped
Tamarind paste- 1 teaspoon , dissolved in 1/4 cup hot water
Mustard-1 teaspoon
Curry leaves- a few
Turmeric powder- 1 large pinch
Asafoetida powder- a large pinch
Coriander powder- 1/2 teaspoon
Salt to taste
Oil – 1 teaspoon
For the masala paste
Shallots- 10 number,chopped
Garlic-5 pods, chopped
Tomato-1
Curry leaves a few
Urad dhal-1 teaspoon
Chana dal-1 teaspoon
Cumin seeds- 1 teaspoon
Coriander seeds- 1 tablespoon
Red chilies- 4 [adjust to taste.The variety I use is not spicy]
Coconut-1/8 cup
Oil-1 tablespoon
Heat a pan and roast the lentils till a nice aroma arises. This roasting will help to cook it faster. Remove from heat and keep aside.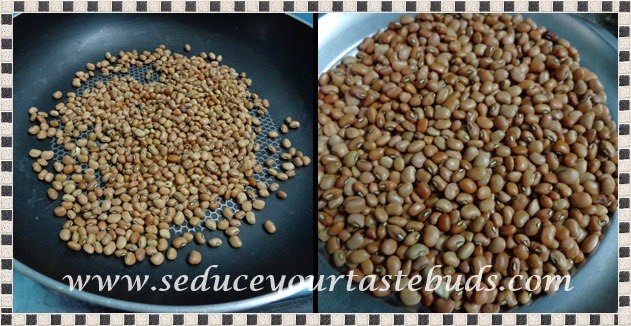 For the masala paste:
Heat oil in a pan and add the shallots, garlic and curry leaves. Saute for two minutes and add the channa dal, cumin seeds, urad dal and saute for another 2 minutes. Add the coriander seeds and mix. Put in the tomato,red chilies and saute till the tomato is soft. Add the coconut and switch off the heat and mix. Keep aside to cool. Grind to a fine paste adding a little water if needed.Keep side.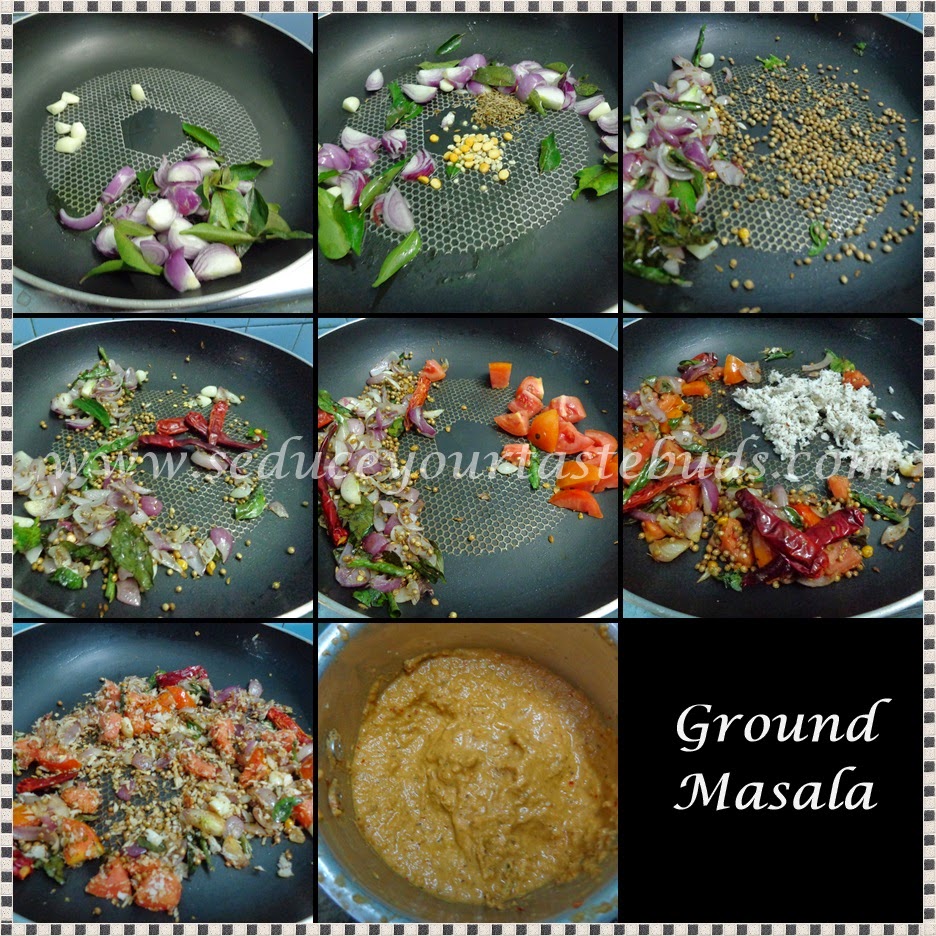 Heat a pressure cooled with oil and add the mustard. When it crackles, add the shallots and curry leaves. Saute till the onion is soft. Add the turmeric powder,asafoetida powder, coriander powder and the ground masala paste and mix well on low heat.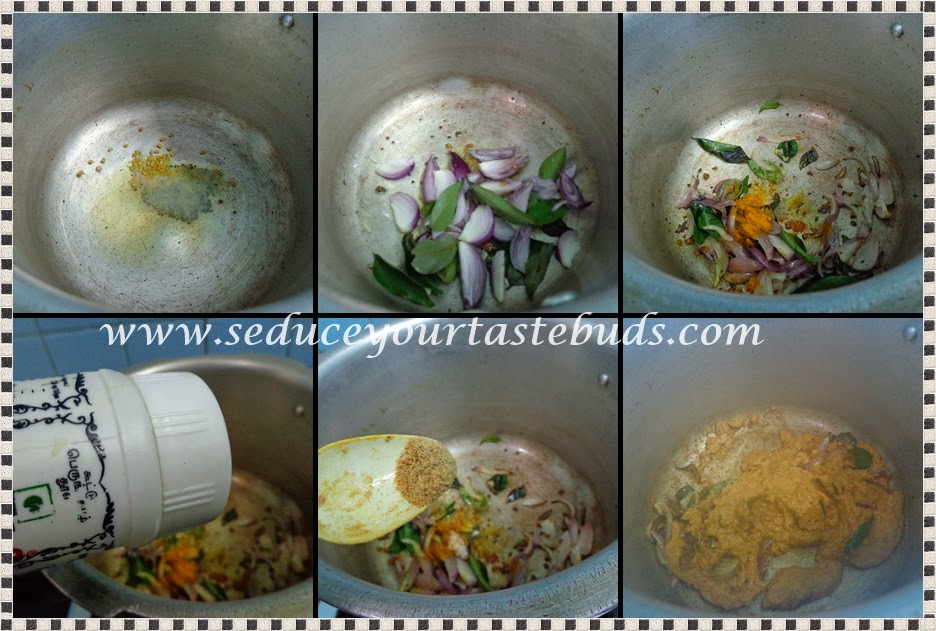 Add a splash of water and cook for a minute.Put in the roasted lentil and add 2 1/2 cups of water and bring to boil.
Add salt, tamarind water and cover and pressure cook for 4-5 hisses / 15-20 minutes till it is very soft.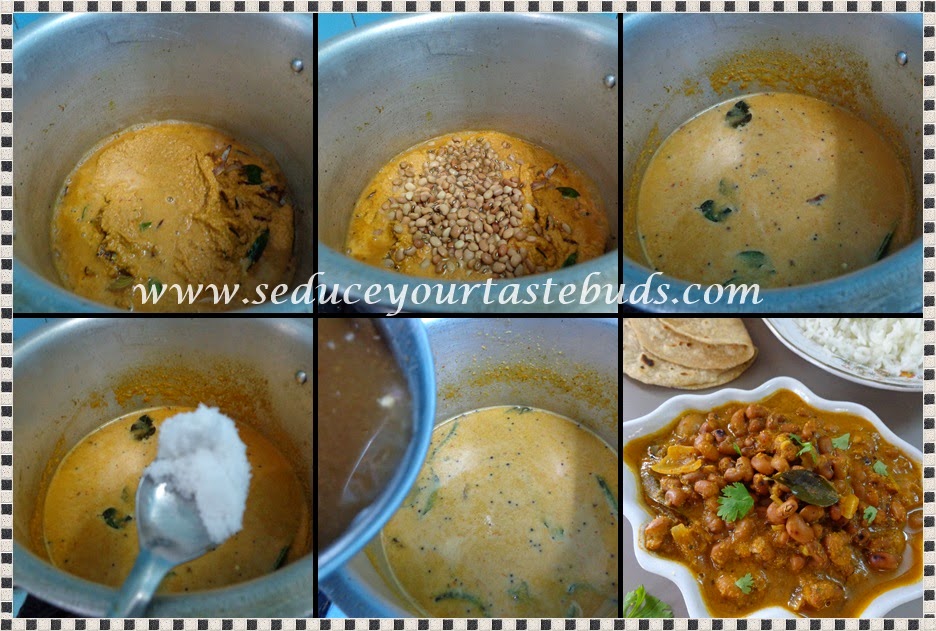 Remove from cooker and serve with rice / roti.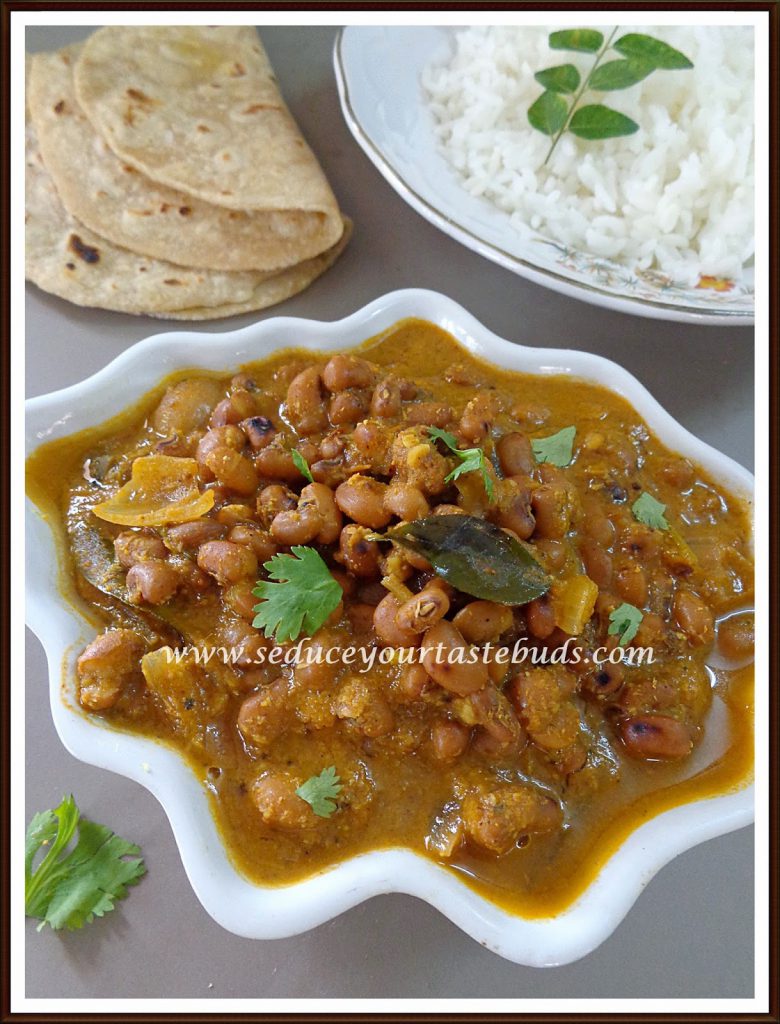 Note:
If the gravy is too watery, let it cook uncovered till the excess water evaporates.You can also mash up some beans so that it thicken up.
I am also sending this to Srivalli's Kids Delight event themed – Nuts and Legumes in the Lunch box.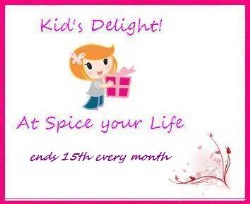 Bon Appetit…