It was a pleasure hosting the 90th edition of Susan's [The Well Seasoned Cook ] event – MLLA which is now administered by Lisa of Lisa's Kitchen.
This time chickpea seems to be the star of the month. 4 out of the 5 recipes here feature this lentil!!

Now let's take a look at the delicious recipes that were part of this event…
1. Sadhana Grover from Herbs, spices and Tradition has sent these Besan ke Ladoo / Sweet Chickpea flour balls.In this post she not only shares the recipe but also an interesting incident about the chickpea flour taken right out of history! Now, what does chickpea flour got to do with Emperor Shah Jahan?Hop over to her post to find out…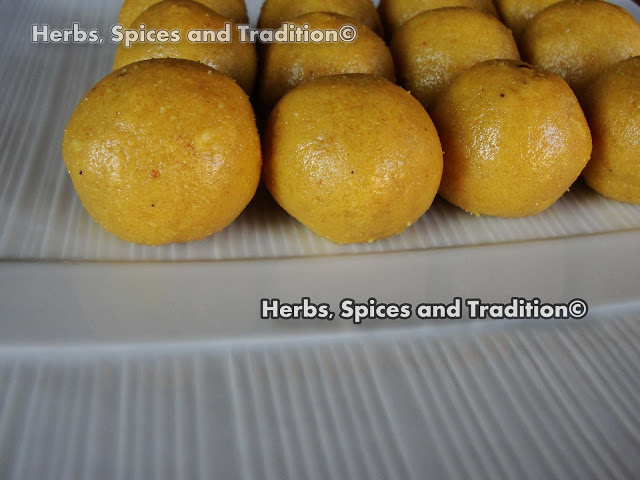 2.Asiya from Yummy Indian Kitchen made these Moong dal vadas / Green moong fritters that are an excellent snack for the winter times / rainy days and also serves an after school snack for kids.




3. Lisa of Lisa's Kitchen sent in Vegetarian Sweet Potato Wraps with Crispy Chickpeas.Tender sweet potatoes roasted with
chickpeas and aromatic spices, stuffed in a wrap and drizzled with a
delicious tangy lemon and tahini sauce.Doesn't this description make you want to grab one!!!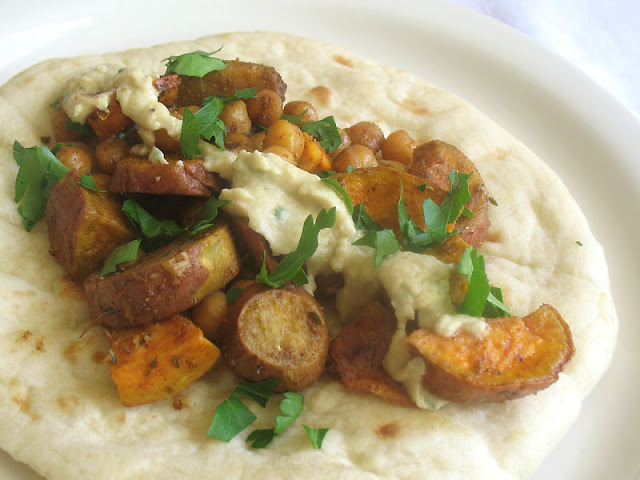 4.Janet from The Taste Space has shared with us – Butternut Squash Farinata with Spinach Salad and Pomegranate Vinaigrette.Her write up and the beautiful clicks will find you heading towards the kitchen to make this dish!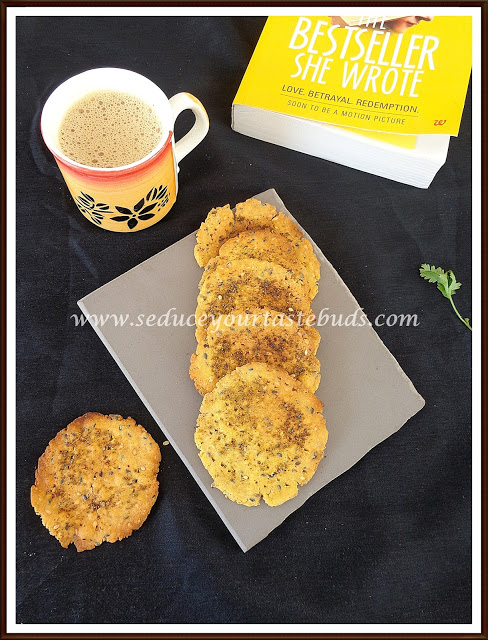 Thanks a bunch Lisa for letting me host this month and also Thanks to all those who sent in their tasty treats for this event..