This is one of my favorite lunch box click which was taken one hurried morning just a few minutes before the school van came to pick up the kids. I just wanted to post this on instagram so thought a quick click will do.But I liked it so much that I have decided to post this for the series as well.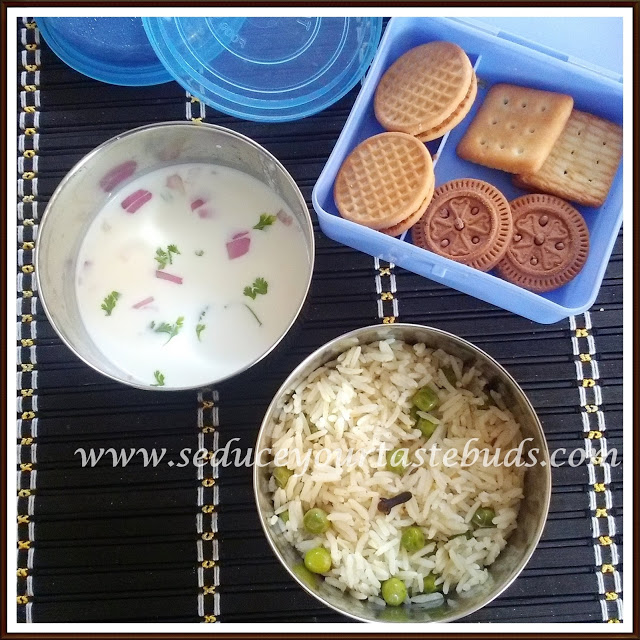 In The Box
Onion Raita
Note:
 For the raita, take lukewarm milk in the lunch box container, add
salt and mix. Add chopped onion and a little yogurt starter [ the
previous day's curd] and sprinkle a little chili powder / chaat
masala,a little chopped coriander.Cover and keep in the lunch bag. The curd will set by the time
the kid has lunch.