Aval Upma Recipe with step by step instructions
A very quick  post with an equally quick breakfast dish! I have been making this for a long,long time and yet not posted this version here.
Today's breakfast is a Tamilnadu style Aval upma. Around here, this one seems to be popular method though there are several others that are also made.
I wanted to do the Karnataka style sasve kayi avalakki where mustard and coconut is groud to a paste with red chilies and that is added to the dish while making the upma. Then in the last minute, when I did not have time to make it, I opted for this quick fix.
This dish is for Blogging Marathon #85, Week 3, Day 3 with the theme Breakfast dishes from different places.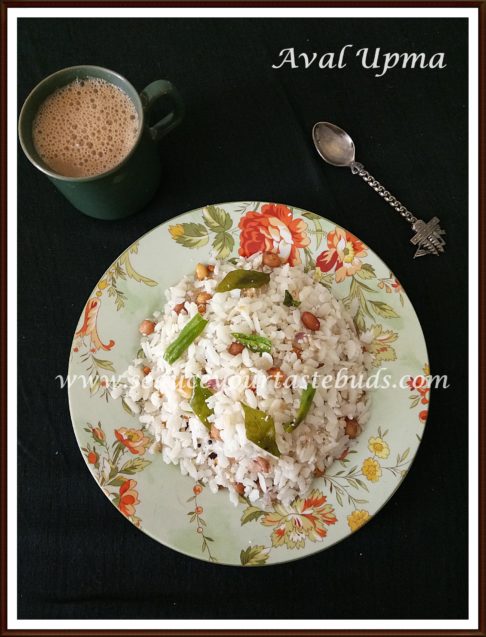 Related recipes
How to prepare Aval Upma Recipe
I used:
Thick variety aval/ poha / pressed rice – 1 cup
Mustard- 1/2 teaspoon
Channa dal-1 teaspoon
Urad dal – 1 teaspoon
Curry leaves- a few
Groundnut-2 teaspoon
Green chili -2, slit and de-seeded
Onion-1, chopped
Coconut, grated-2 tablespoons
Salt to taste
Oil- 1 teaspoon
Wash the poha twice and drain. Sprinkle water and cover and keep aside till it beomces soft.If needed sprinkle more water.
Heat oil in a pan and add mustard, channa dal and urad dal.
Once the dal turns light brown, add curry leaves, chilies and peanuts.
When the peanut get roasted, add onion and cook till the onion is soft.
Add the softened poha, salt and give it a mix.
Finally add coconut, mix and remove from heat.
This can be served as such or with sambar / any side of your choice.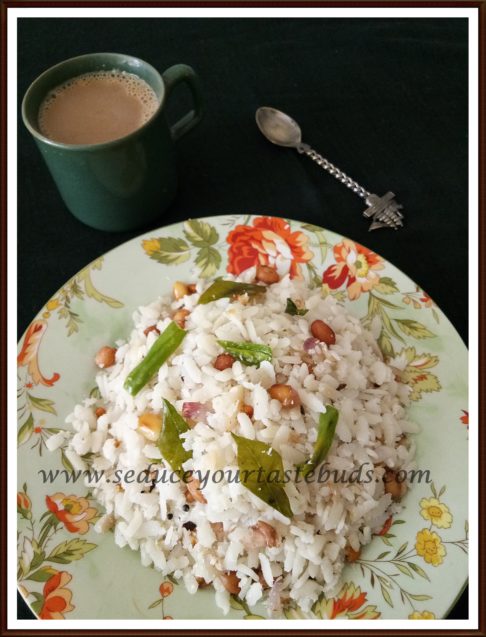 Note :
There are two varieties of Pressed rice – the thick and thin varieties.
If you are using the thin variety, wash the Pressed rice in a colander and use immediately.If you let it stand too long,it will get soggy.
If using the thick variety,wash it and put in a vessel.Sprinkle a little water,cover and let it stand for 10 minutes or till it is soft.Then use it in the recipe.
Check out the Blogging Marathon page for the other Blogging Marathoners doing this BM#85