Idiyappam or the soft string hoppers are famous in India – Kerala and Tamil Nadu and in Sri Lanka as well.I made this last week and we enjoyed this during our teatime.I served this with Potato Sodhi and Seeni Sambol.Idiyappam can be made with rice flour. wheat flour. ragi flour etc and I have used Rice flour here.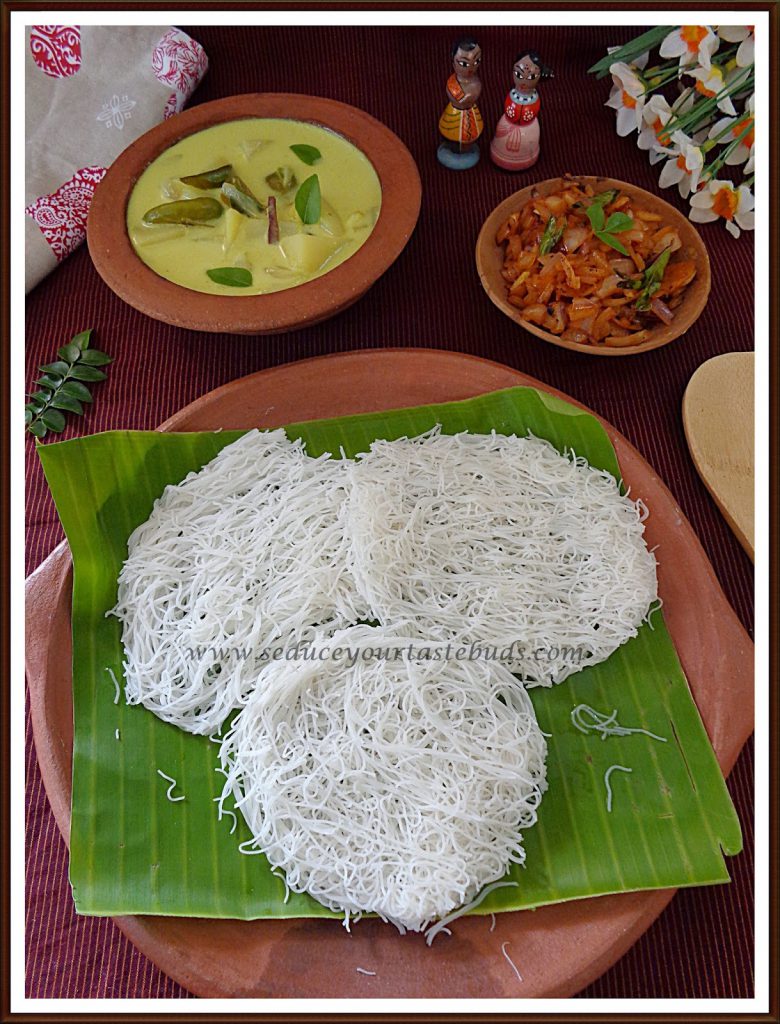 I used:
Rice Flour- 2 cups
Coconut milk- 1 cup
Water- 1 cups
Salt to taste
Heat water and salt in a large vessel.
Once it comes to a rolling boil l/2 a cup and keep aside.
Simmer and add the coconut milk.
Immediately add the rice flour and stir well so that come together as a ball. Add the remaining 1/2 cup of hot water if needed in batches.
Cover and keep for a few minutes.
While it is still warm , knead well and fill the idiyappam press / murukku press fitted with the oma podi achiu / mold plate with small homes on them and press out the idiyappam into a steamer vessel / idli plates and steam till done 8- 10 minutes.During the process of making each batch be sure to keep the dough covered.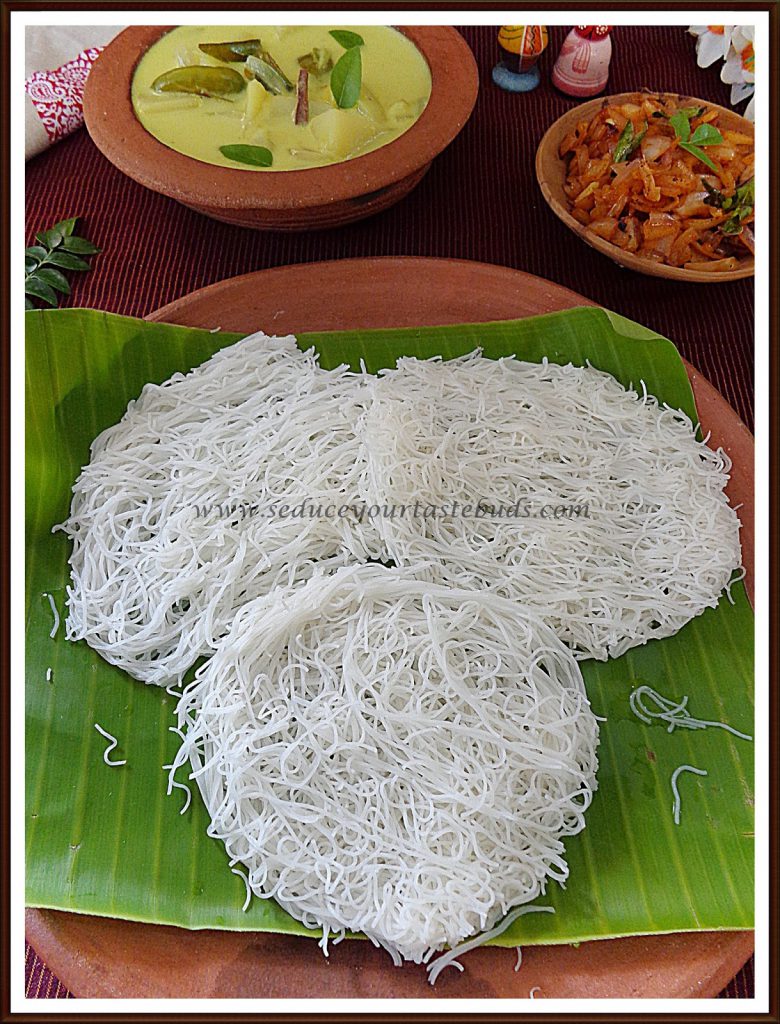 Note:
If the dough is too dry, the idiyappam will reak while pressing it out of the idiyappam maker. So sprinkle some water and knead again.If it is a very sticky dough, the idiyappam will become mushy.
Using coconut milk is optional but if used the idiyappam is soft and tastes awesome.
The quantity of water used depends on the quality of the rice flour. So take out a portion of water, add the flour,mix and add more if needed.Keep some boiling water handy as well.
I served this with Ala Hodhi / Potato Sodhi and Seeni Sambol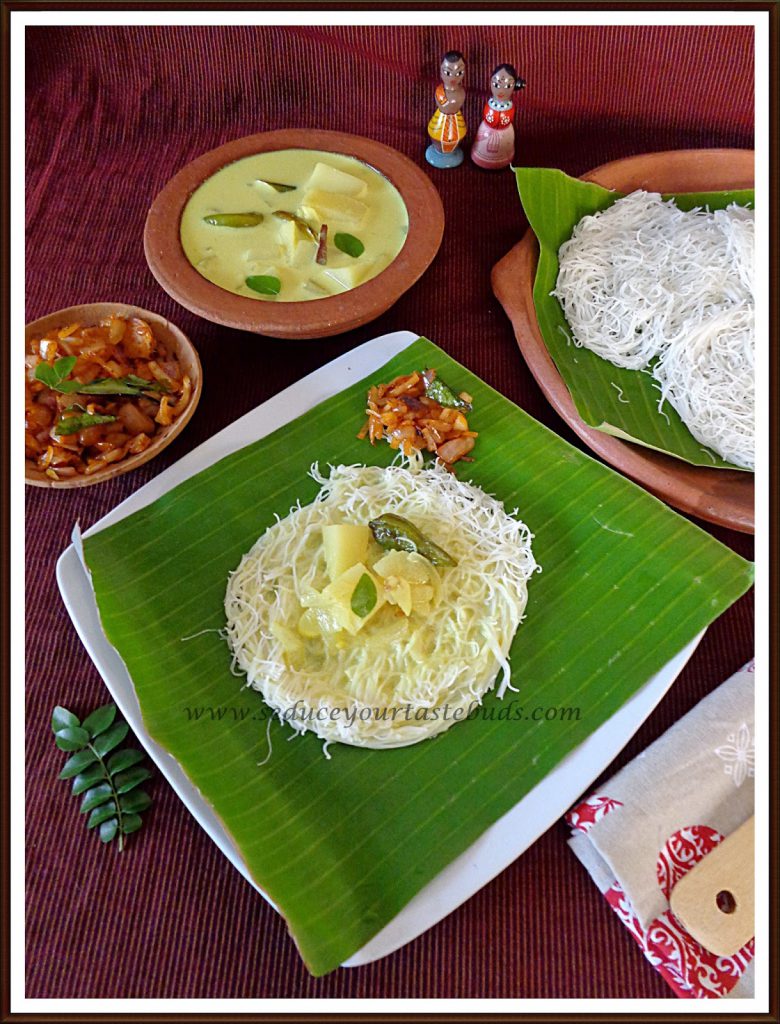 Bon Appetit…