We are on the last lap of our 30 day Culinary journey across the globe. Just a day to go to complete this series!And today we are travelling to Yemen to savor their cuisine.
I made this Yemeni lentil soup and paired it with Yemeni Khobz Al Tawa, a king of flat bread cooked over a hot griddle.
/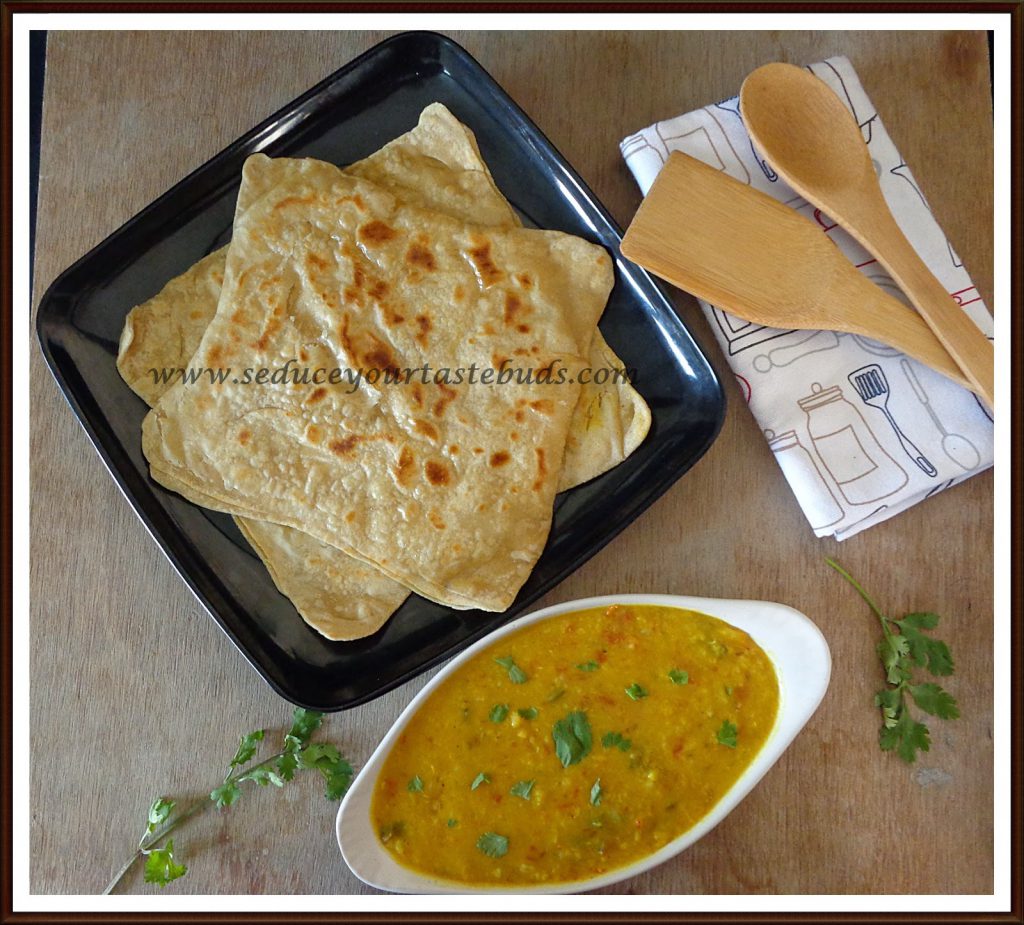 But first, some interesting facts about this country….
It is one of the poorest Arab country because of the the decreasing oil resources.
Yemen is the only republic country on the Arab peninsula. The rest are kingdoms and emirates.
Yemen exports
crude oil, coffee, dried and salted fish, liquefied natural gas etc.
It imports food and live animals, machinery and equipment, chemicals etc.
Most of the Yemenis are craftsmen, herders or farmers.
It is a custom for the Yemeni men to bring a short curved knife called Jambiya, in public. The handle of the dagger shoes the social status and also keeps fights at bay/.
Noah called this the land of milk and honey and it is a part of Biblical tales and legends.
An average wedding feast can last for 21 days.So we can see how much pride they take in their wedding traditions.
It is a very conservative Muslim country and taking pictures of women is forbidden.
The cuisine of Yemen…
It is influenced by Turkish, Indian and Arabic cuisine.
It can be best described as easy to prepare , delicious and filling.
The dishes are quite spicy
Bread is made by each family and it is expected that this art / tradition be carried over to the next generation.
The Yemeni coffee is considered to be the oldest and they are very proud of it.
Let us take a look at the soup of the day…
As the title suggests, it is a lentil based soup. Capsicum is used here and it is optional. This soup is usually served with fresh bread and this combo makes the meal a very filling one..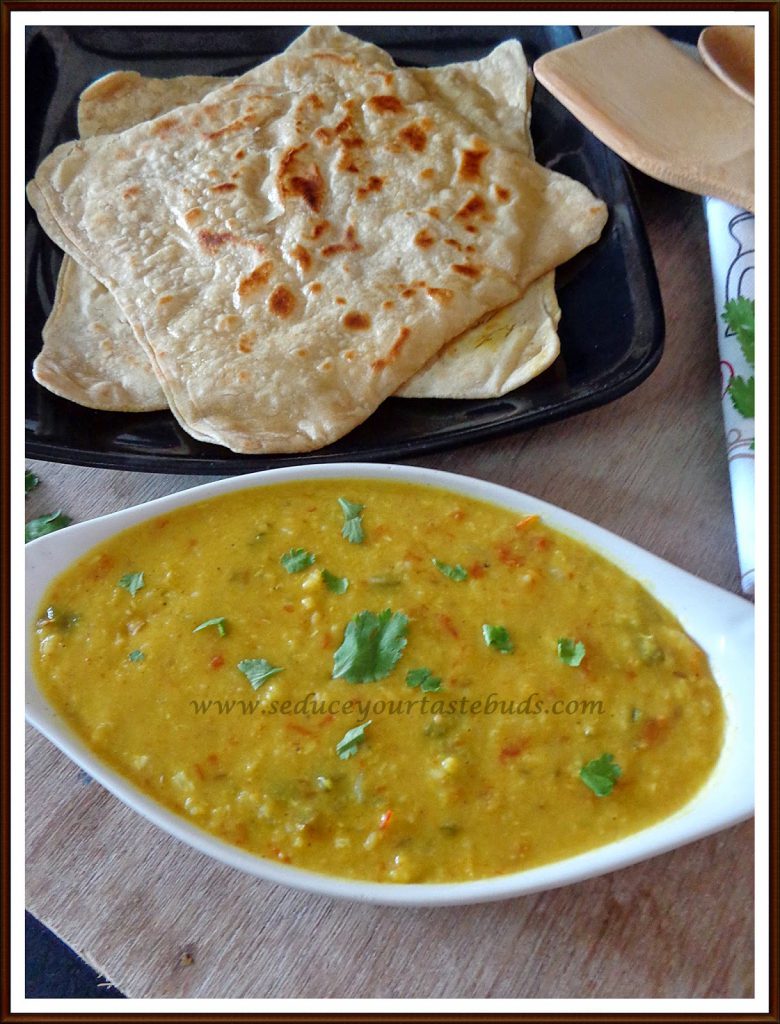 I used:
Moong dal-1/2 cup
Capsicum -1. chopped
Tomato -1, chopped
Onion-1 chopped
Garlic-2 cloves finely chopped
Green chili-1
Cumin seeds- 1 teaspoon
Coriander powder- 1 teaspoon
Turmeric powder- a large pinch
Salt to taste
Oil-1 teaspoon
Coriander leaves to garnish
Heat oil in a pressure cooker and add the cumin.When it splutters, add the onion and garlic.Saute till the onion is soft and add the tomato.Cook for a minute. Add the coriander powder, turmeric powder, salt.Put in the capsicum and green chili.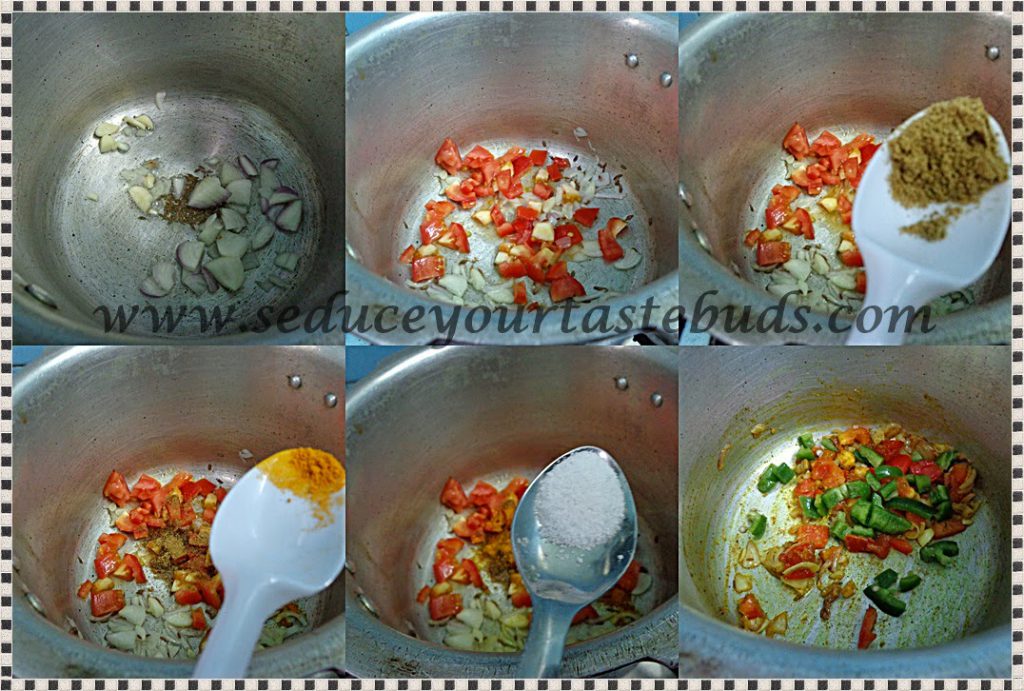 Mix well and add the lentil.Combine and add 2 or more cups of water depending on how thin / thick you want the soup to be.Pressure cook for 10 minutes / till the lentil is soft and mushy.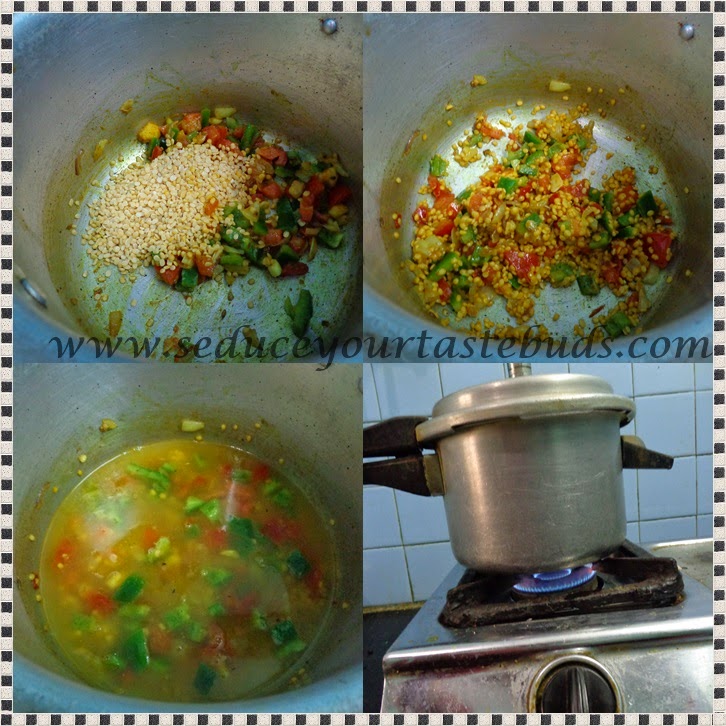 Once the pressure releases, gently mash the contents and serve garnished with coriander leaves as a side for bread.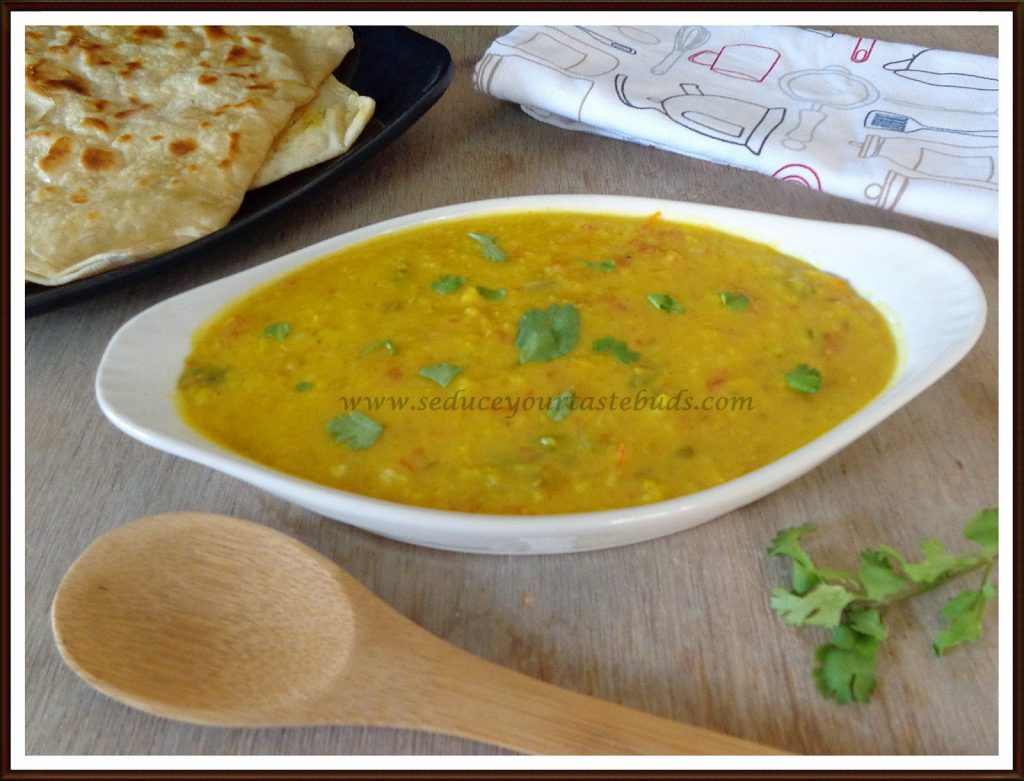 Note:
As mentioned earlier, capsicum is optional. But it adds a nice taste to the soup.
The soup thickens on standing.Add more hot water to it to get the desired consistency.
Bon Appetit…