A few month back I prepared a quick meal and this potato side dish was a part of that meal.These dishes were in my drafts and when we did the A-Z International themed Mega marathon, I took out two dishes – Sai Bhaji and Bhuga Chawra from the main meal and posted in under Pakistan as this belongs to the Sindhi Cuisine.
This week in Blogging Marathon #45, Week 1, I am doing North Indian sides for Roti / rice and I saw this recipe was fit enough to fit the bill.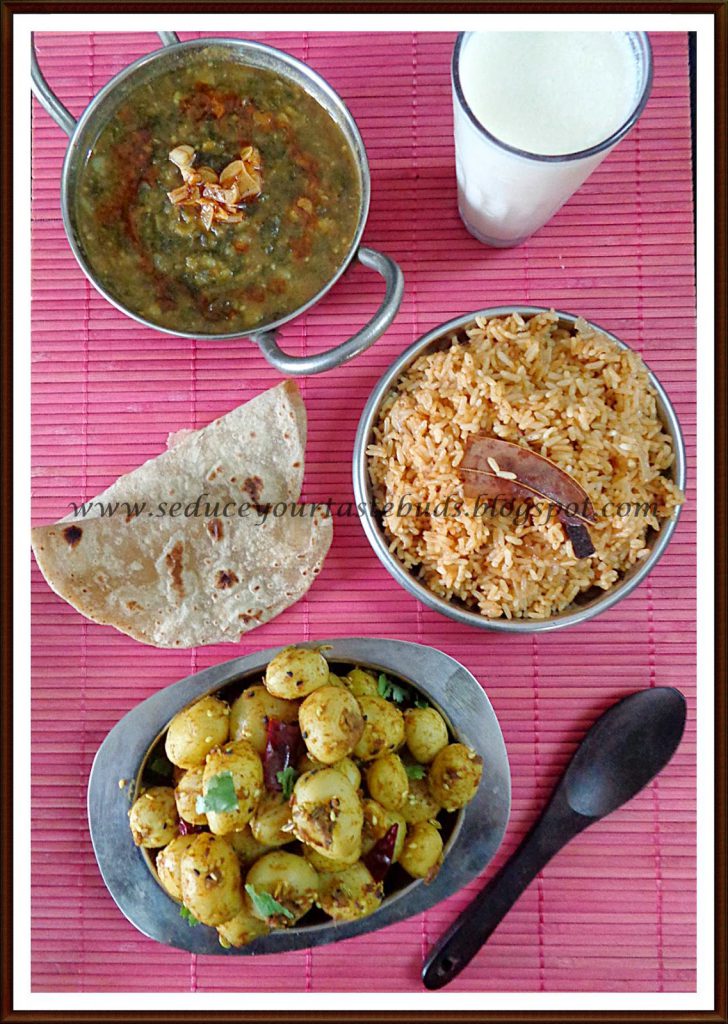 I used:
Adapted from here
Baby potatoes- 1/4 kilo
Cumin seeds-1/2 teaspoon
Fennel Seeds- 1/2 teaspoon
White sesame seeds- 2 teaspoons
Turmeric powder- a large pinch
Asafoetida powder- a pinch
Red chili-1, broken
Amchur powder / dry mango powder- 1/4 teaspoon
Coriander powder-1/2 teaspoon
Salt to taste
Oil- 2 tablespoons
Wash and pressure cook the baby potatoes till done .Peel and keep aside.

Heat oil in a pan and add the cumin seeds, fennel,sesame seeds, red chili bits,asafoetida powder, turmeric powder,amchur powder, coriander powder and boiled baby potatoes.Mix well and let it cook for a couple of minutes.Remove from heat.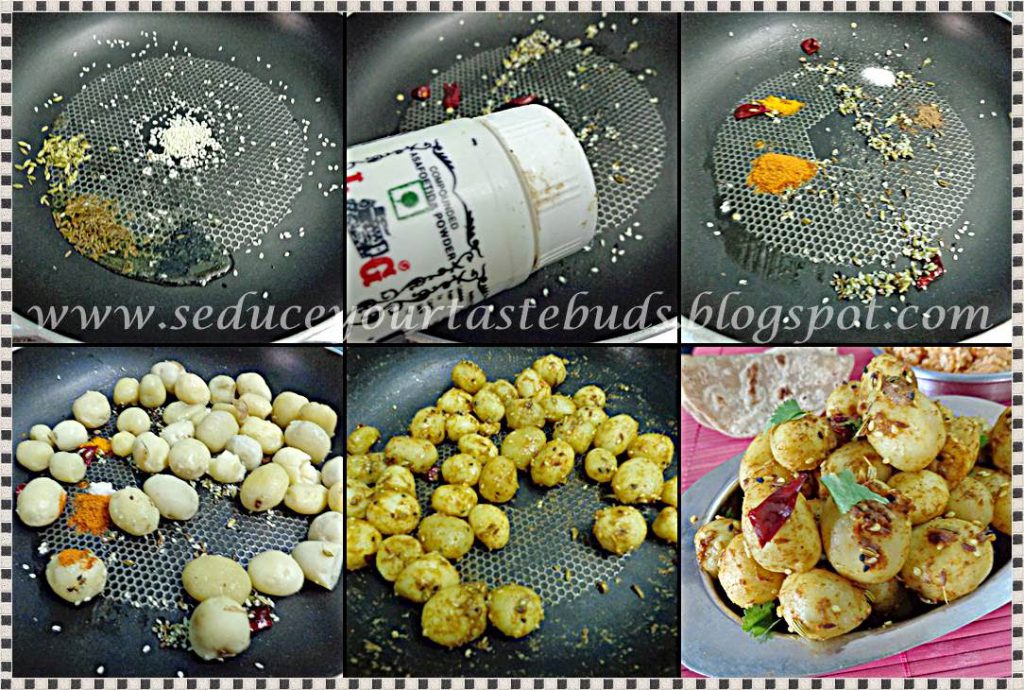 Serve garnished with coriander leaves.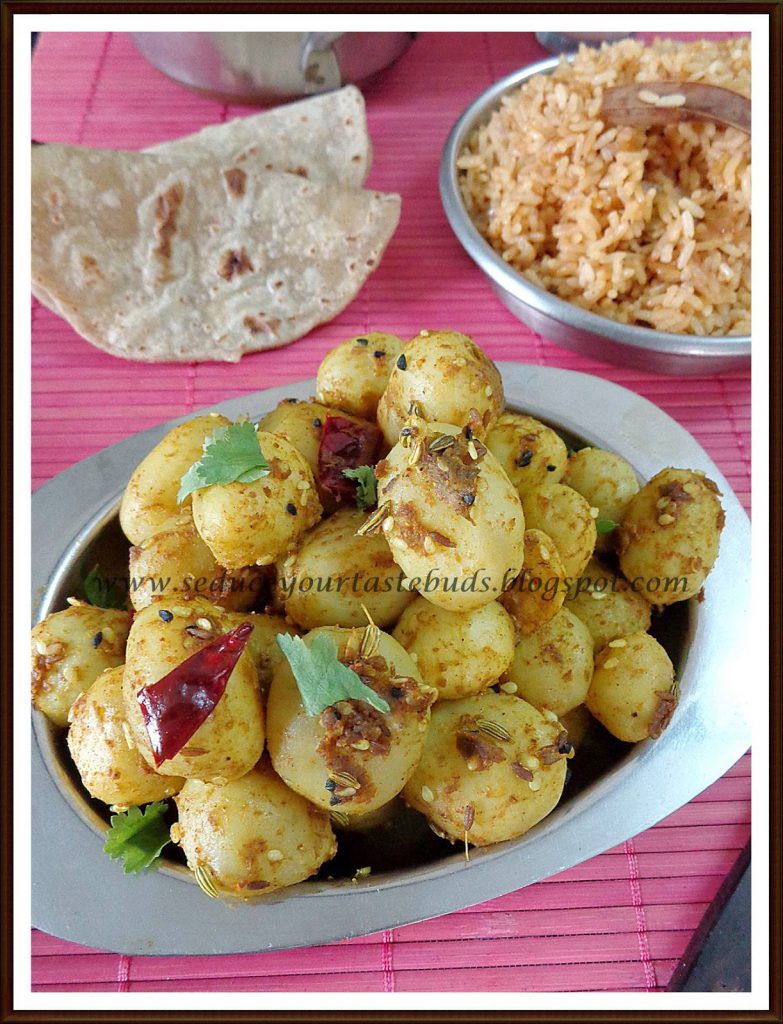 Bon Appetit…