Coming to the fifth day of Indian States in the #56th Edition of Blogging Marathon, I chose to highlight Kashmiri cuisine.
The Roti is mildly flavored with spices and milk is used to knead the dough instead of using water.This is a simple yet flavorful Roti that is perfect for dinner / for the lunchbox.I served this with a Paneer Gravy.
I used:
Wheat flour- 2 cups
Milk[at room temperature] to knead the dough
Salt to taste
Spices
Cumin seeds- 1 teaspoon
Aniseed /Sombu/Saunf – 3/4 teaspoon
Peppercorns-10 numbers
Ajwain / Omam -1/2 teaspoon
Roast the spices in a pan till fragrant. Remove onto a plate .Grind to a powder using a motor and pestle or a blender.Keep aside.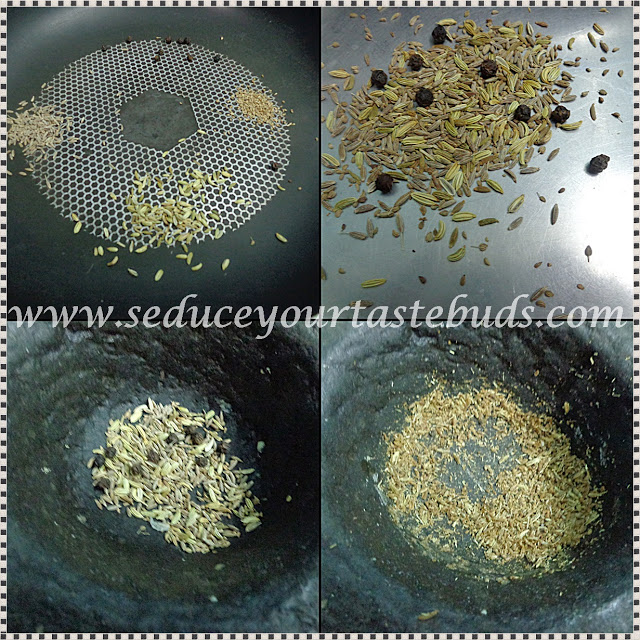 Take the wheat flour ,salt and spice mix in a bowl and mix it.Add milk little by little and knead to a soft dough.The dough should not be sticky.Cover and keep aside for 10-15 minutes.
Take a golf ball sized dough and roll out into roti.Cook on a heated griddle till brown spots appear on both sides.
Serve with a side of your choice. We had it with Veth Chamman Gravy.
Take a look at all that was served so far on The Buffet On Table…
Check out the Blogging Marathon page for the other Blogging Marathoners doing BM# 56
Bon Appetit…