This month its my turn to host  Srivalli's Kid's Delight event and the theme I have chosen is – Winter Warmers.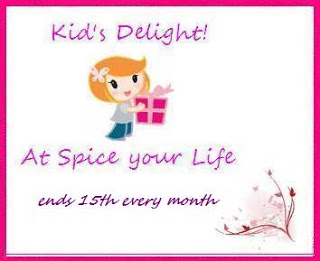 In the part of the word that I live in, winters are not too harsh.There is no snow fall yet it is cold and chilly! The mornings and late evenings are cold and it really wants you to stay curled up in bed ! A warming food / drink would really mean a lot in this climate! And that's the reason I have chosen this theme – Winter warmers for this edition of Kid's delight event.
So come and join us this month by preparing some dishes that will keep you warm! You can send in soups, stews, curries, gravies, hot chocolate and other beverages or just about any dish that will give you that warm and cozy feeling.
Please note that if you are going by the ingredients, make sure that it is the star ingredient of the dish and not just added in bits / pinches.
You already know the rules, but let me pen them down again…
Cook and blog about any Vegetarian / Vegan food that fits the theme – Winter Warmers. The dish should be kid approved!
Multiple entries are allowed.
Recipes sent to this event can be shared with other events as well.
Link to this post and to Srivalli's Kid's delight post  (http://spicingyourlife.blogspot.com/2010/01/announcing-kids-delight-wholesome.html) is mandatory.
Non bloggers are also welcome to send in their entries.
The dead line is Jan 15th 2019.
Drop a mail to seduceurtastebuds@gmail.com with the following details
•    Your name and the name of your blog
•    Recipe
•    URL
•    Picture of dish
Please leave a note in the comments section after you have mailed me your entry.And feel free to write to me for any queries.
Looking forward to see your lovely dishes……