This is one of the recipes that I had bookmarked a long time ago.Finally I got to make it as a part of the meal for N for Nepal in the Culinary journey across the globe.This is a flavorful potato curry that goes well with Rice / Roti.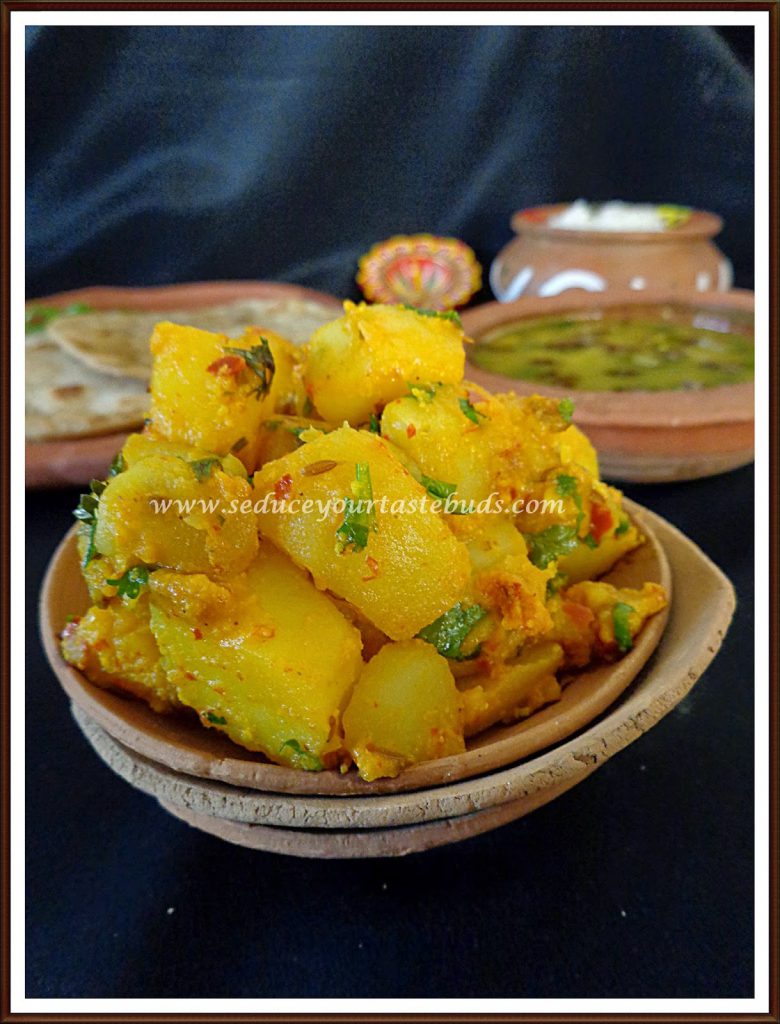 I used:
For the spice mix:
Sesame seed- 2 tablespoon
Red chili-1 broken
For the potato curry:
Potato – 2 large
Cumin seeds- 1 teaspoon
Fenugreek seeds- 1/2 teaspoon
Minced ginger- 1/2 teaspoon
Turmeric powder-1/8 teaspoon
Asafoetida powder- a large pinch
Salt to taste
Lemon juice- to taste
Coriander leaves- to garnish
Toast the sesame seeds and red chillies in a pan till the sesame seeds are light brown in color. Cool and powder coarsely.Keep aside.

Peel and half the potatoes and pressure cook till just done. Chop into bite size pieces.

Heat oil in a pan and add cumin and fenugreek seeds. Add minced ginger and cook for a few seconds till the cumin crackles. Add the potato,turmeric powder,salt and the spice mix.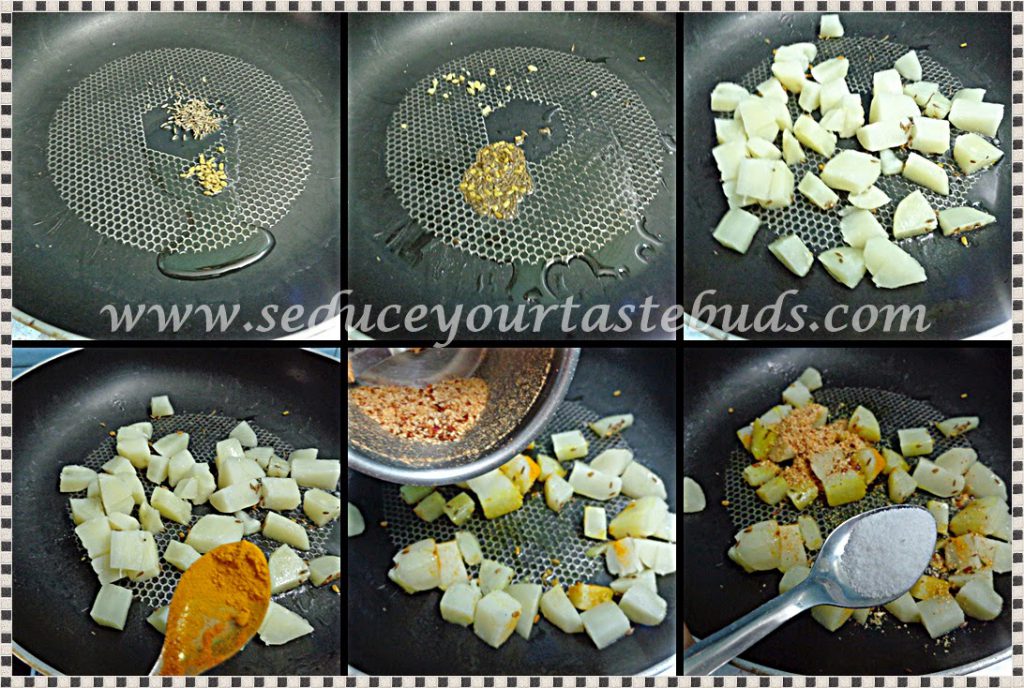 Add the asafoetida powder and a little water and mix gently.Simmer and let the flavors blend, around 5 minutes, stirring gently once in a while. Switch off the heat and add coriander leaves and about a teaspoon of lemon juice. It should be slightly tangy.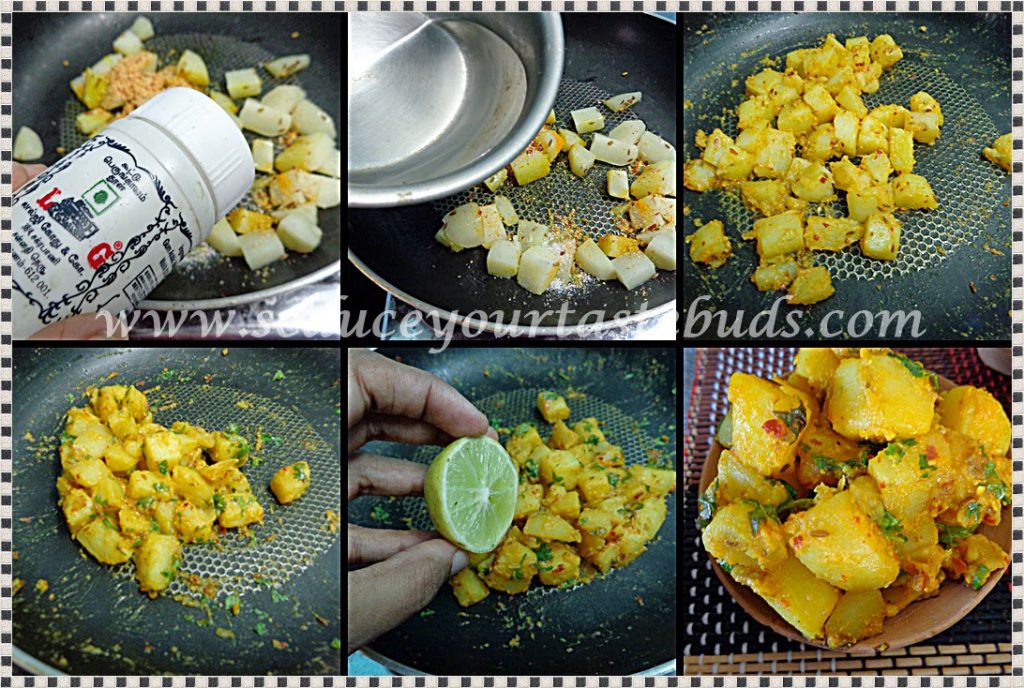 Serve with rice / roti…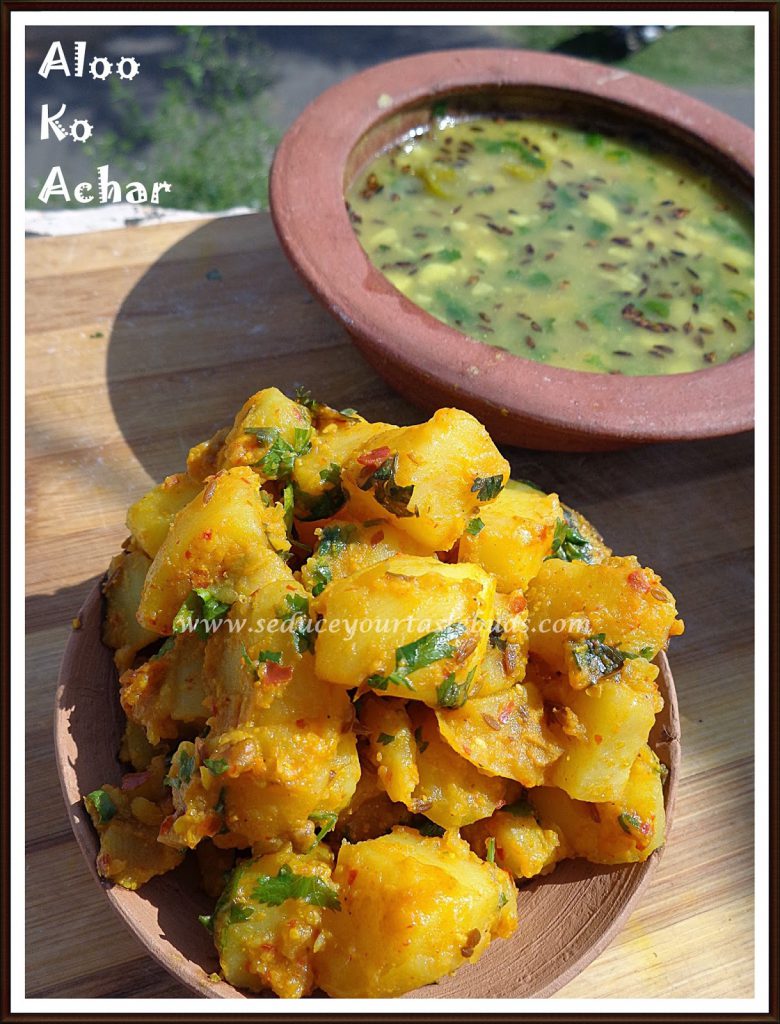 Bon Appetit….