This Sambol is an accompaniment to Sri Lankan Breakfast and I paired this with Ala Hodhi / Potato Sodhi and Idiyappam as a part of the meal for S for Sri Lanka in our 30 day Culinary journey across the globe.
Seeni literally means sweet but this relish is sweet, spicy and sour. It is a great for Idiyappam and can also be used as a sandwich filling.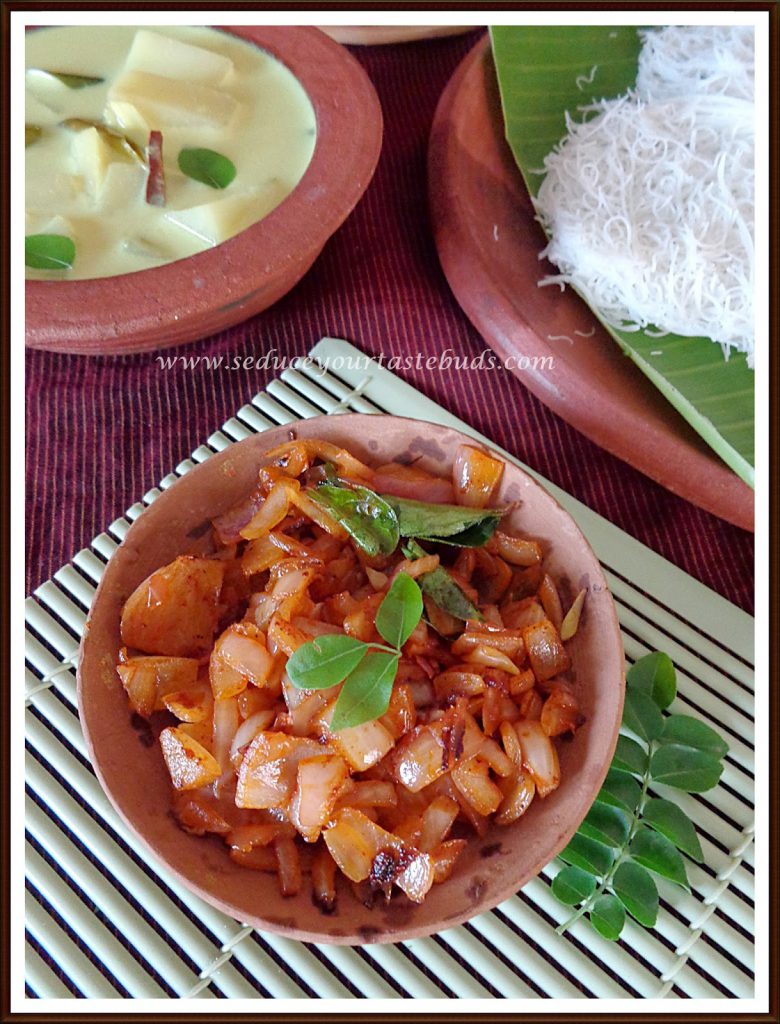 I used:
Adapted from here
Onion-2 ,large , finely chopped
Curry leaves- a few
Cinnamon-a small piece, broken
Red chili powder- 1 teaspoon
Tamarind extract, thick-1 tablespoon
Sugar- 1 teaspoon
Salt to taste
Oil-1 tablespoon
Heat oil in a pan and add the cinnamon and curry leaves.Then add the onion and saute till soft. Add the chili powder , tamarind extract,salt and sugar and saute till the mixture shrinks a little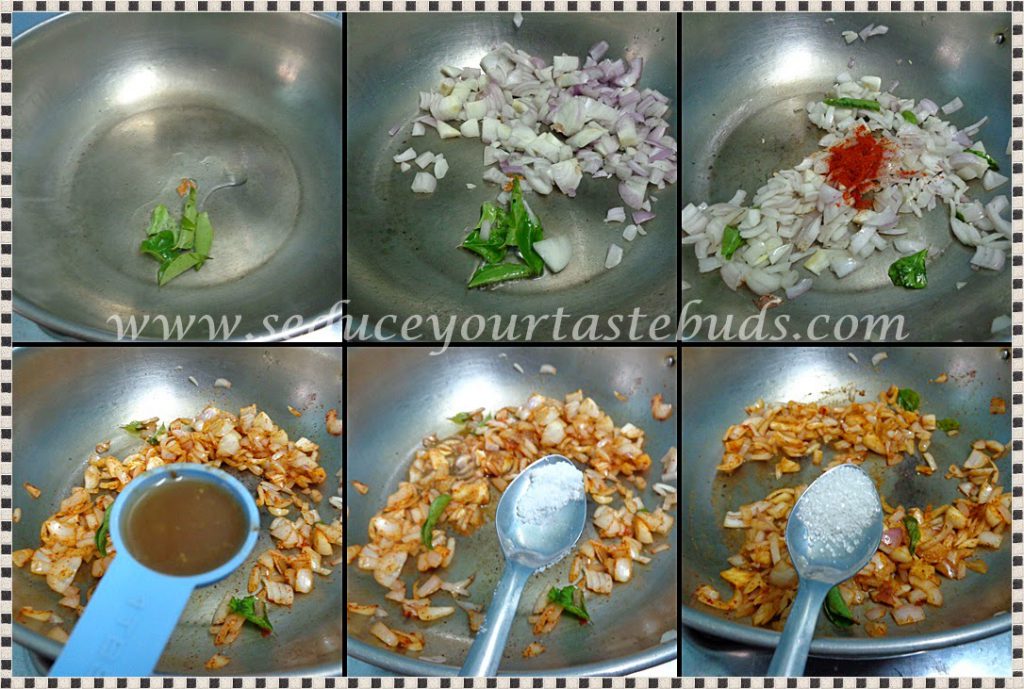 Serve as a side with Idiyappam.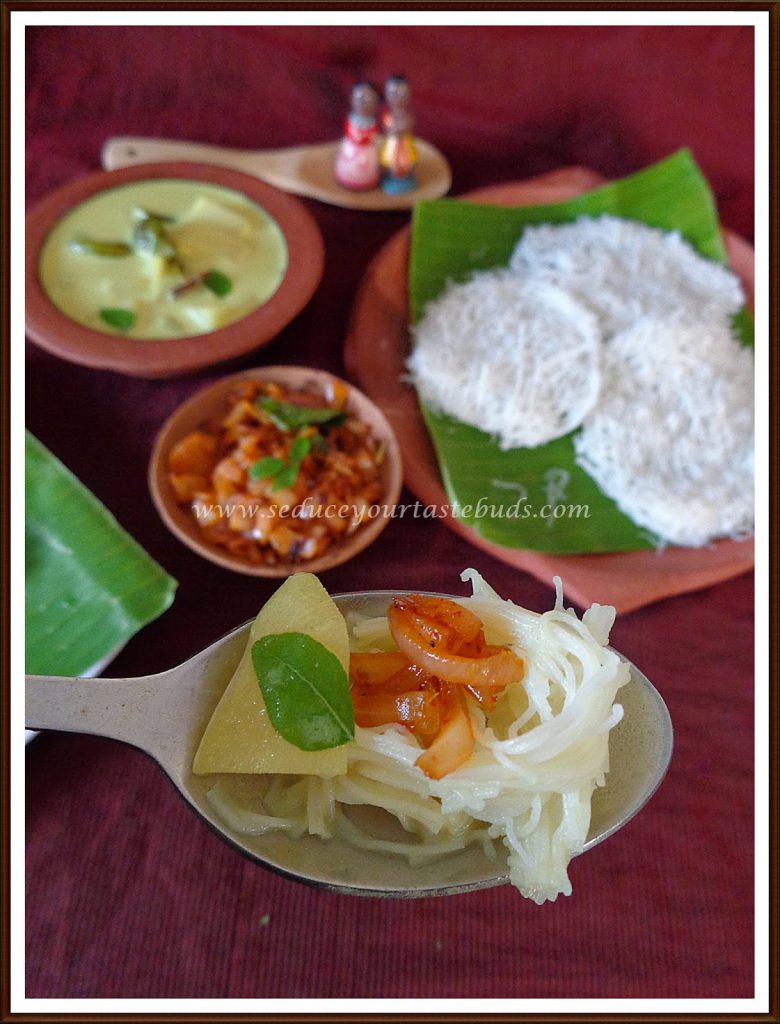 Bon Appetit…