What made this even more gratifying is that Lil Angel enjoyed every bit of it! I think it is the pasta that worked wonders here!!This is a very simple salad and I am sure everyone will enjoy it for its simplicity and flavor..
I used:
Adapted from – here
Elbow pasta -1/4 cup
A handful each of chopped carrots, baby corn , peas
Yogurt-1/4 cup
Mayonnaise -2 tablespoons
Salt and pepper to taste
Cook the pasta and vegetables. Drain and keep aside to cool.
In a bowl take all the ingredients and mix well.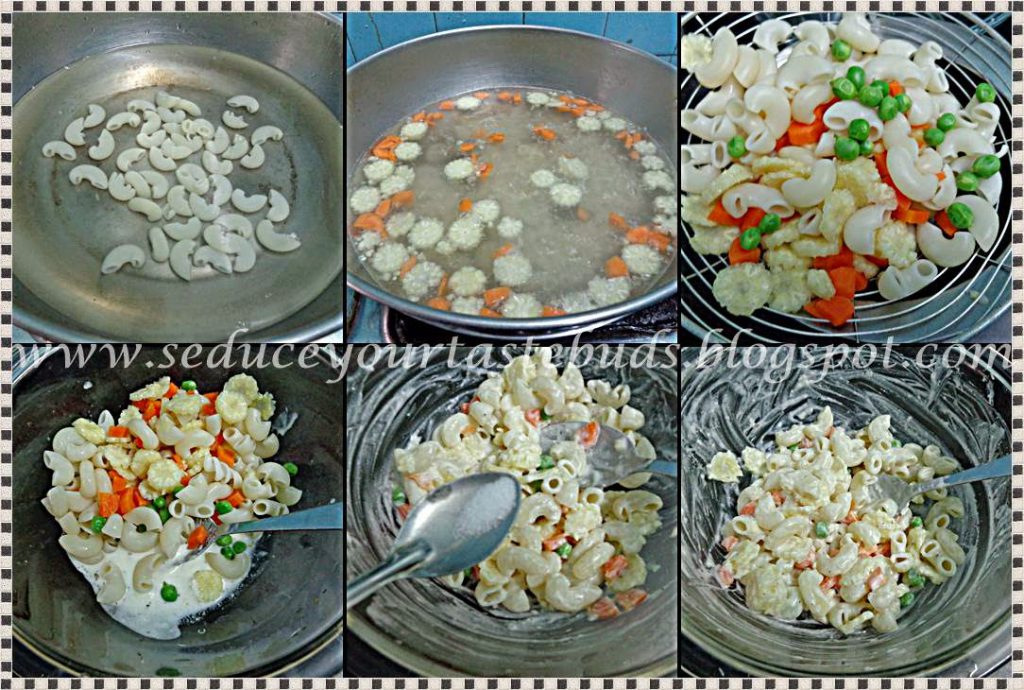 Serve immediately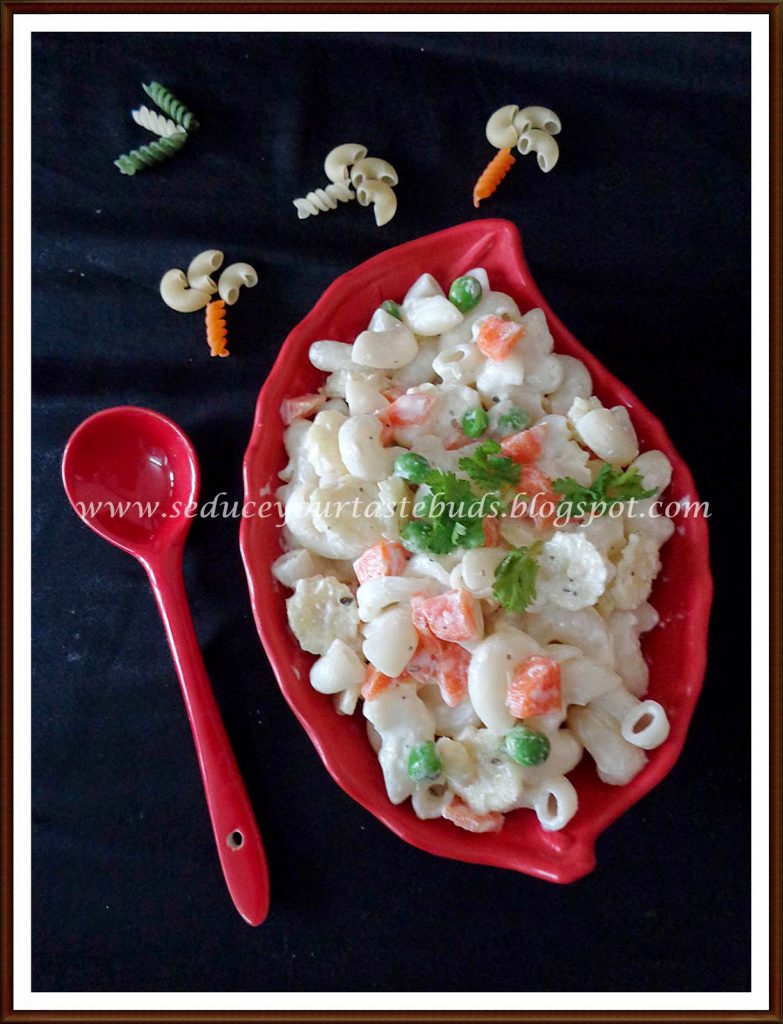 Note:
If it dries out before serving add some yogurt, mix and serve.
Bon Appetit…