I have mentioned many times here that I love bread esp. toasts and sandwiches which tops the list as my favorites. Luckily the kids share the same enthusiasm and I make something special for us once in a while.
A couple of weeks back ,on a weekend, the kids did not want to have the regular lunch. So I made this toast and I joined the kids.At first Lil Dude did not like the white color on the toast but was intrigued by the colorful capsicum.Later , after a little encouragement from Lil Angel,he dived into it!
This dish makes for a quick breakfast / snack or even for lunch as in our case.
This is my entry for Blogging Marathon #50, Week 1, Day 1, with the theme Colorful dishes for kids which also happens to be the theme Varada of Varada's Kitchen is hosting as a part of Srivalli's Kids Delight series.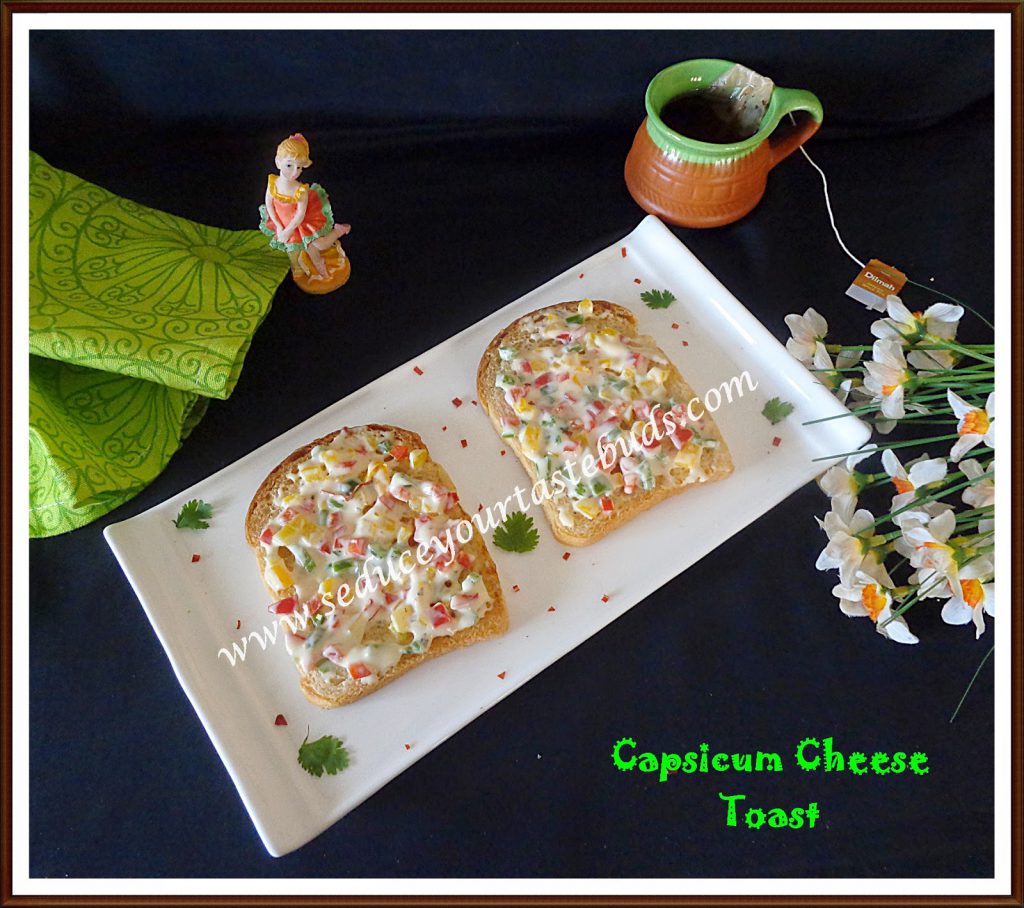 Toasted bread slices- 6
Cheese spread-4 tablspoons
Colored bell pepper , finely chopped -1/4 cup / as needed
Dried oregano-1/4 teaspoon
Chili flakes- 1/4 teaspoon
Take the cheese spread in a bowl and put in the capsicum,oregano, chili flakes and mix. Spread this over a toast and serve immediately…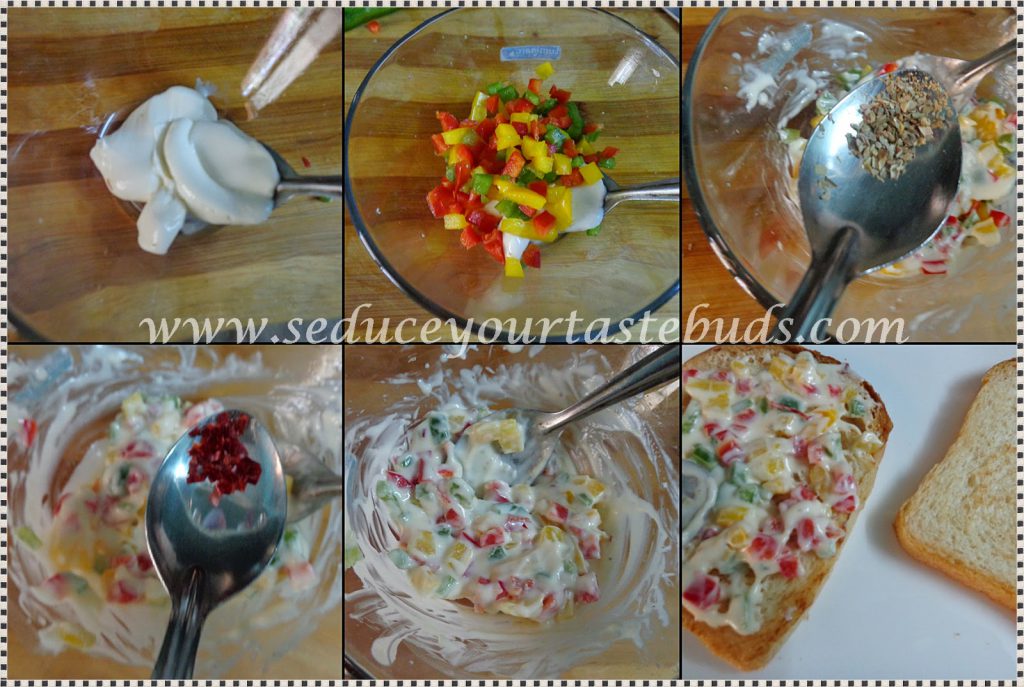 Colorful and tasty toast ready in minutes!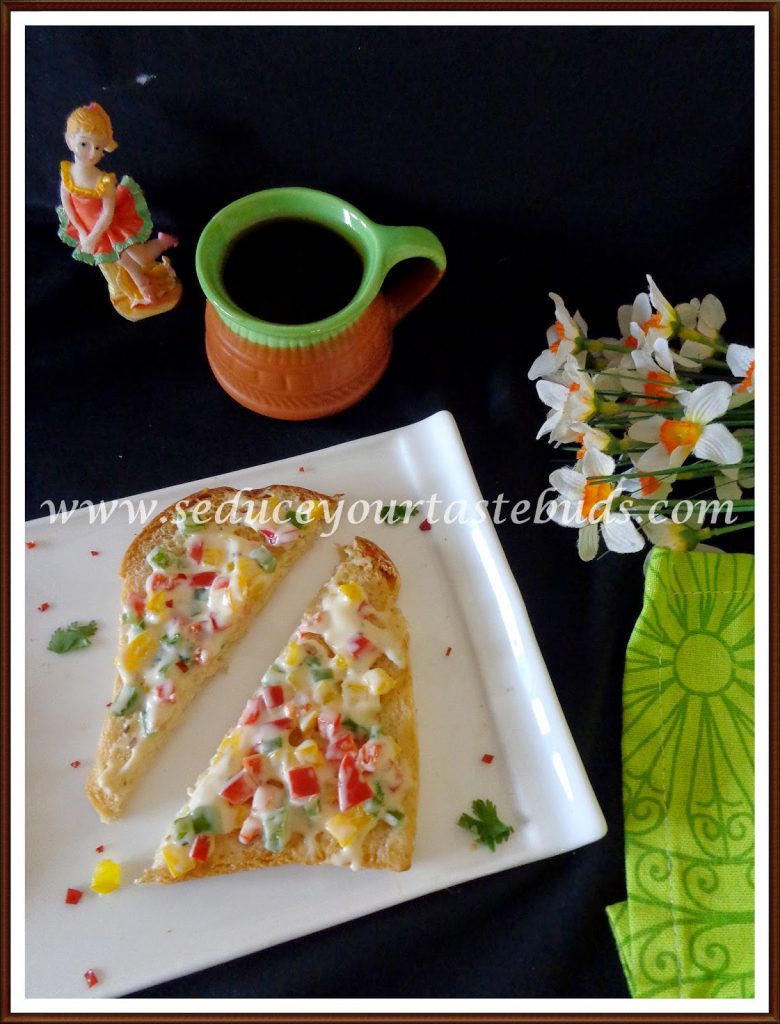 Note:
Adjust the quantity of the ingredients to suit your taste
I have not added salt as the cheese spread already has salt.
This toast tastes best when served immediately. If the spread rests on the toast for too long, it gets soggy.
Check out the Blogging Marathon page for the other Blogging Marathoners doing BM#50
Bon Appetit…