After a long gap I have again signed up for Srivalli's Cooking from a Cookbook Challenge. Though I have plenty of cookbook and do cook from them, somehow couldn't post them on time.But this month I have signed up for all the week!!
This week's recipe is adapted from the book – How the banana goes to heaven.  The link will take you through the book and I found the book quite interesting.
If you are a regular here, you would have read about my love for spice mixes. Be it masalas or spice mixes that go as a side dish/ those that are mixed with piping hot rice with a drizzle of ghee, I love them all!
So when I saw this spice mix in that book, I really wanted to try it out. I got fresh curry leaves from mom's backyard and made this as soon as I came back home.
This tastes good with rice and ghee and Lil Dude had this as a side with dosa!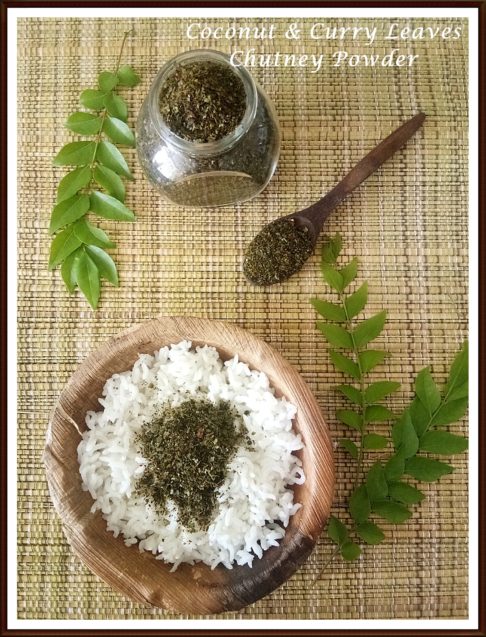 I used:
Curry leaves- 1 cup packed,washed and drained well
Grated copra / dessicated coconut – a little more than 1/4 cup
Red chilies-  1[adjust to taste]
Urad dal – 2 tablespoons
Sesame seeds- 2 tablespoons
Tamarind – a small piece
Salt to taste
In a pan roast the curry leaves till they wilt and change color. Be careful not to let them char.Do this on low heat.Remove onto a plate and set aside.

In the same pan, roast urad dal, sesame seeds,sesame seeds. When the dal turns light brown, add the copra and keep roasting on low flame for a few more minutes.Transfer this to a pan and let it cool completely.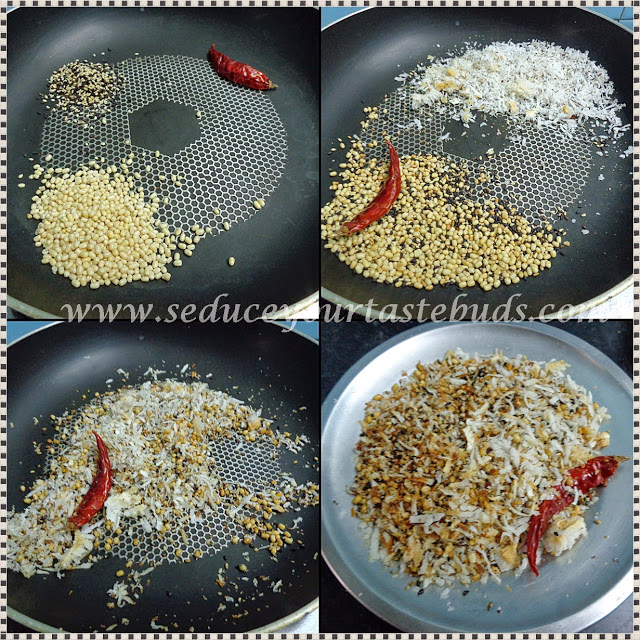 Take the roasted curry leaves and the coconut mix in a mixie jar,add tamarind, salt and grind to a powder. I like a coarse powder, but you can make it into a fine powder too. Spread on a plate to cool and store in an air tight container.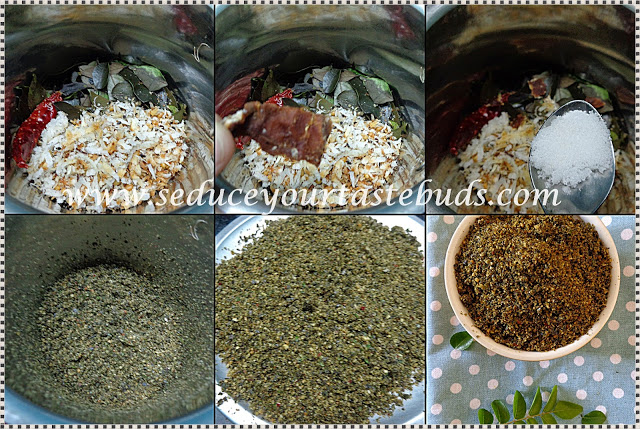 Serve as an accompaniment to dosa/ idli / roti / mix with hot rice and ghee…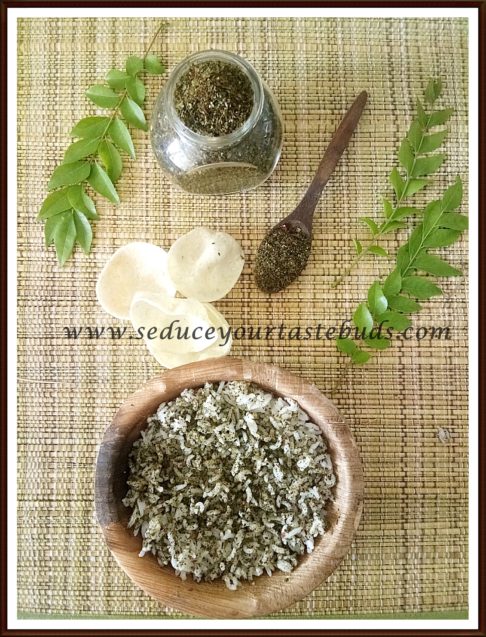 Note:
I used a mix of black and white sesame seeds. You can use either of the two.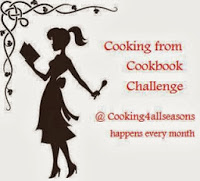 Bon Appetit…