It blazing hot here and at this time of the year it only natural to wish for something cool to quench the thirst.This porridge fits the bill in more than one way.It is very easy to prepare and need just a few ingredients.So there is no need to be looking out for ingredients or slog in front of the oven.
I have adapted this from
Priya's recipe
. I loved the texture of this porridge. It was very filling and cooling. I have been making this often.
This is my third post
Blogging Marathon #52, Week 1,Day 3 under the theme – Creamy dishes.
And also sending this to Srivalli's
Kid's Delight event
, hosted this month by Mir, themed-
Creamy foods
.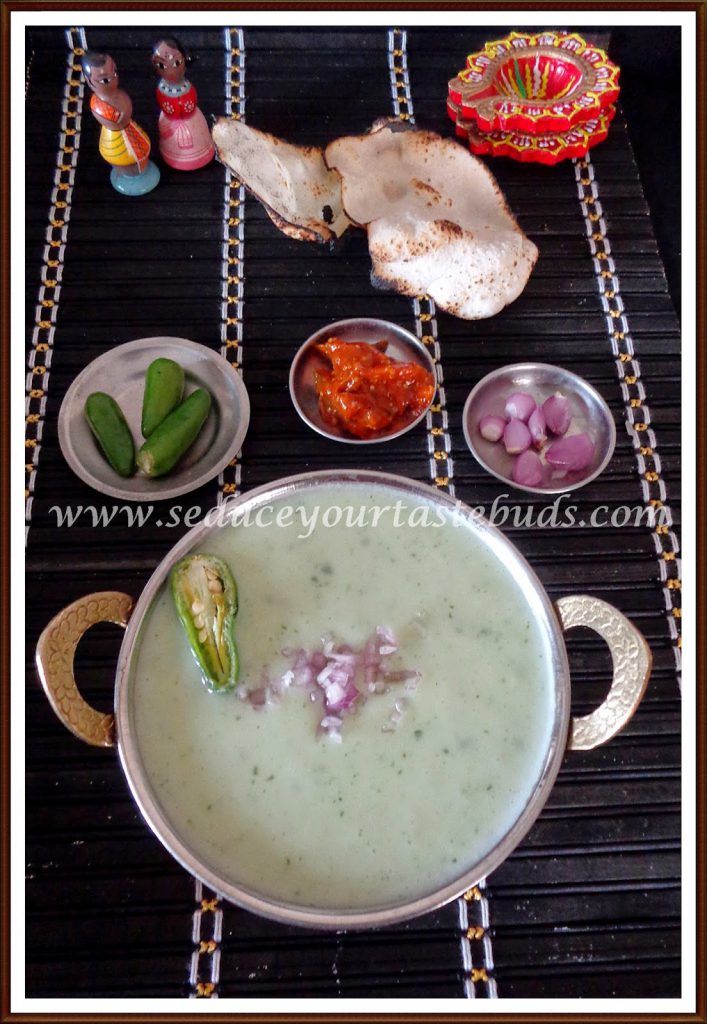 I used
Adapted from : I Camp In My Kitchen
Barnyard millet -1/4 cup
Yogurt- 1/4 cup
Coriander leaves- a handful
Curry leaves- a few
Grated ginger-1/2 teaspoon
Green chili-1
Salt to taste
Wash the millet and pressure cook it with 3/4 cup of water for 3 hisses / till done.Add 1/2 cup of water and set aside if making the porridge the next morning/ later.Else proceed as follows.

Take the millet+water.coriander leaves,curry leaves,ginger and blend till creamy. Add salt, yogurt and blend for a few seconds.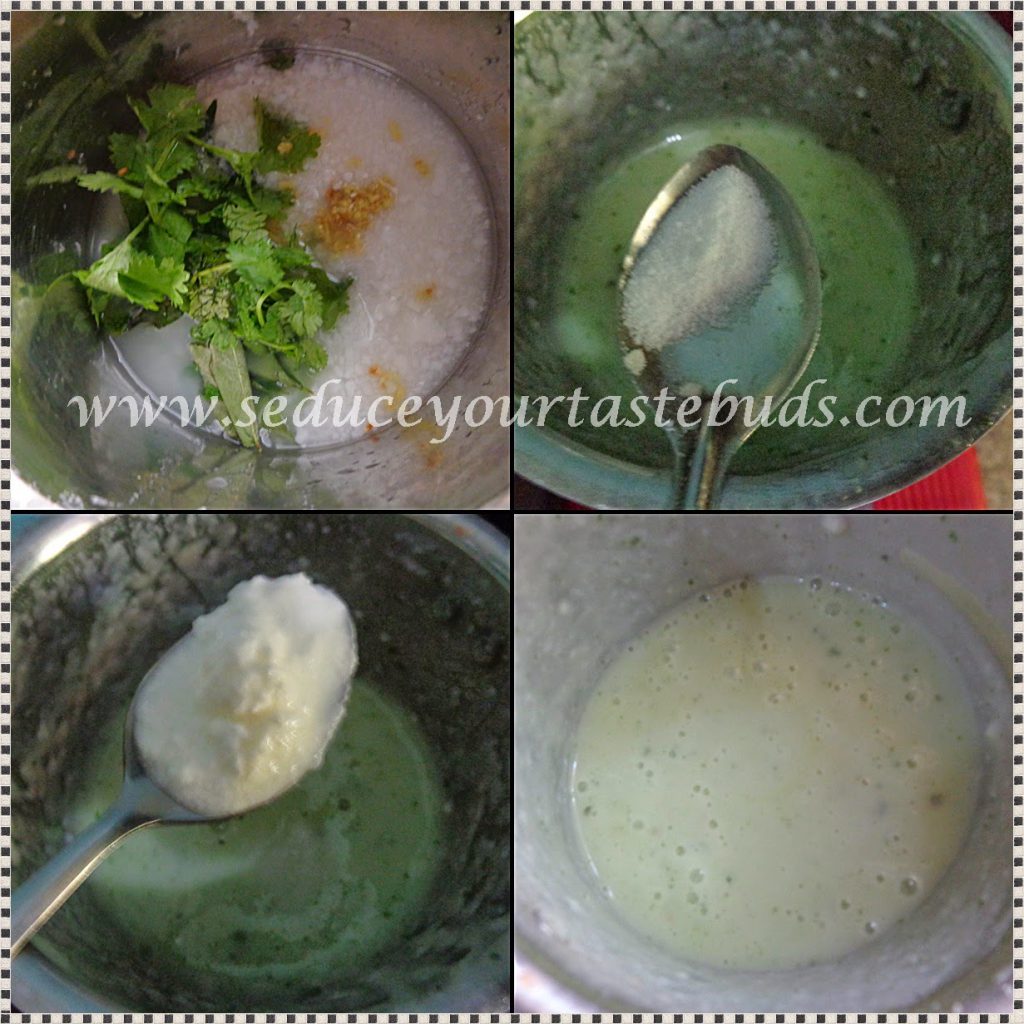 Serve with finely chopped shallots / pickles / green chilies / grilled pappad….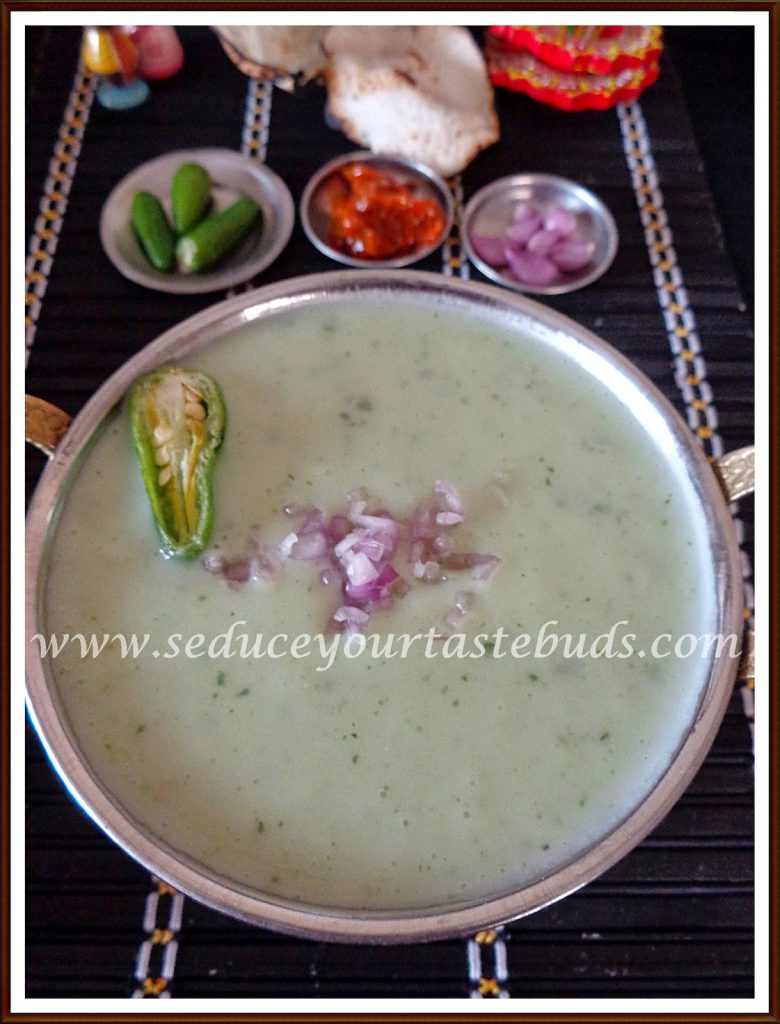 A deliciously creamy porridge ready to be served….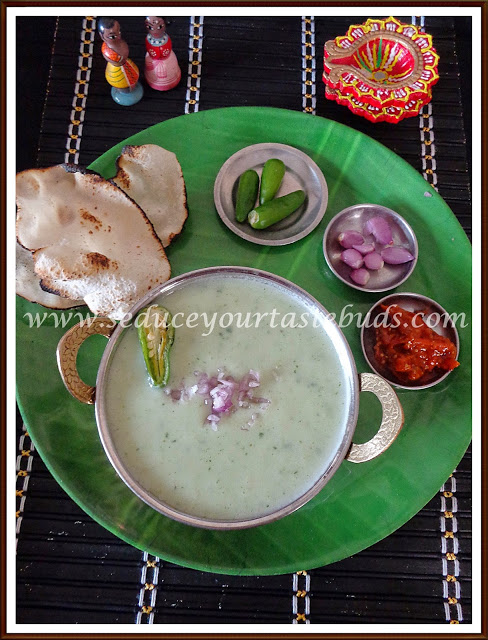 I loved it with some grilled rice pappad,onions and a dot of pickle oil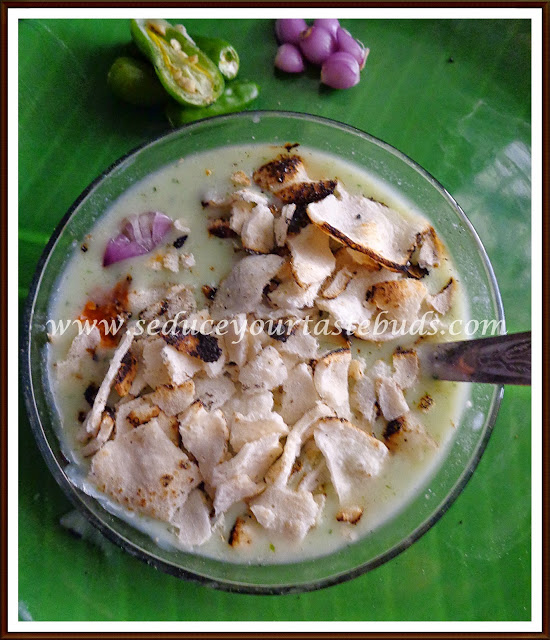 Note:
You can use any millet of your choice.
If making it for breakfast, cook the millet, add water and let it sit overnight .In the morning blend it with other ingredients and serve.
I made blended this to a creamy consistency. If you want a thinner consistency,add more yogurt / water.
Adjust water quantity according to how you usually cook the millet of your choice.
Check out the Blogging Marathon page for the other Blogging Marathoners doing BM#52
Bon Appetit…