My mom has a diary in which she has written and preserved a whole lot of recipes under all categories. Every time I go home, I take out that light brown colored diary and browse through the recipes and mom gives her comments and suggestions on a recipe that I choose to make.
Once such browsing lead me to this easy and healthy dosa recipe that needs no fermentation! I loved this idea and made it after I got back home. We liked it a lot and even the kids ate it without any complaints!
This lentil based Dosa is going to MLLA #84 that I hosting here this month.As you must be aware,My Legume Love Affair fondly referred to as MLLA was started by Susan of The Well Seasoned Cook , and Lisa of Lisa's Kitchen has been hosting this series for a while now.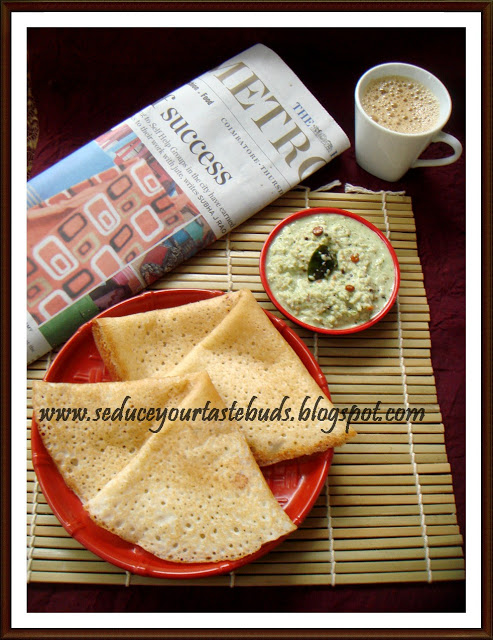 I used:
Yellow Moong dhal- 2 cups
Whole white Urad dhal-1 cup
Raw rice / Pacharisi – 2 cups
Coconut, grated- 1/4 cup
Red chilies- 2[adjust to taste]
Asafoetida powder- a large pinch
Salt to taste
Soak the rice and both the lentils along with the red chili for 3-4 hours.
Drain and grind in batches along with the asafoetida powder and coconut to a fine paste. Add water little by little while grinding. The batter should be like dosa batter in consistency.
Take the ground batter in a vessel and add salt. Mix well.
Heat a griddle and pour a ladle full of batter in the centre and spread to a circle.
Cook on both side till brown spots appear.
Remove from griddle and serve immediately.
I served the dosas with coconut peanut coriander chutney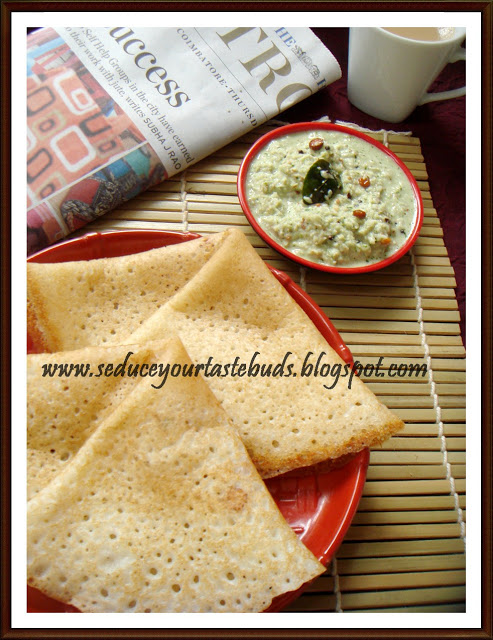 Note:
Store the remaining batter in the fridge and use as needed.
Add chilies to suit your taste.Mine was very mildly spiced.
This post joins June- Week 4 Cooking from Cookbook Challenge Group.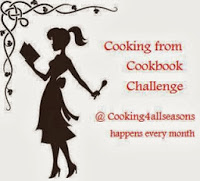 Bon Appetit…