This week we are talking about movie dates and the snacks that would be very apt for the occasion. As I was telling you yesterday, we don't go out for movies but do watch TV at home. During the summer holidays, the kids watched quite a few animated movies that was aired on Star Movies.Despite the showers, I made some ice creams and Popsicles that the kids enjoyed.
This popsicle is another delicious way of eating watermelon!And posting this for the Blogging Marathon #54, Week3, where my theme is Snacks for a movie date…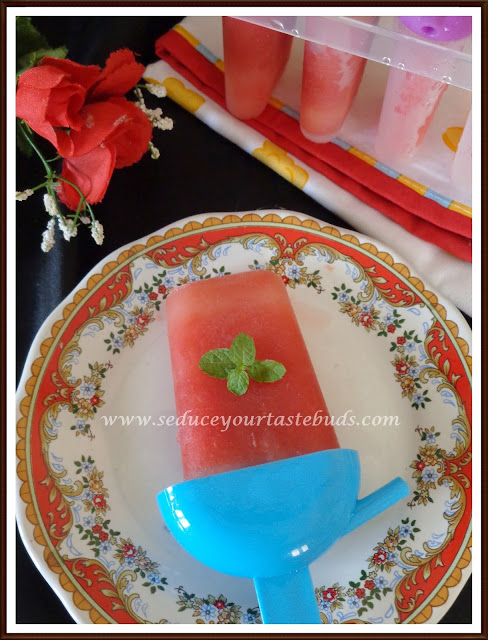 I used:
Watermelon cubes
Sugar
Lemon juice
Ginger-small piece
[Adjust the lemon juice and ginger to suit your taste /they can be skipped too]
Blend the water melon cubes with sugar, lemon juice and ginger.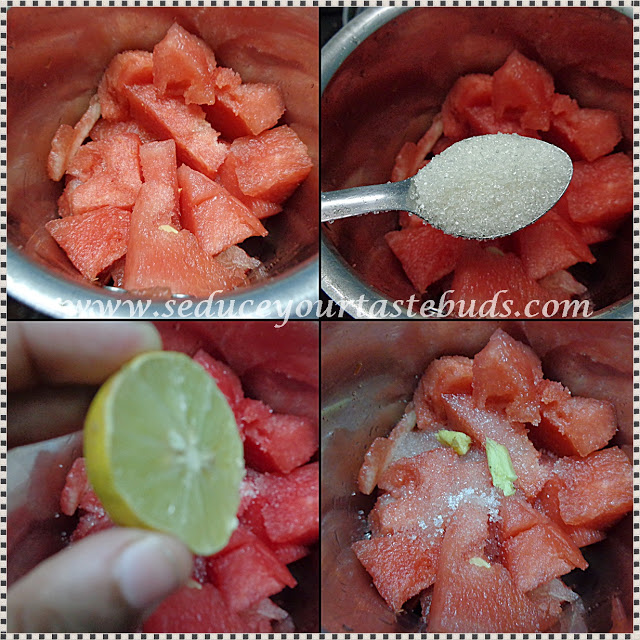 Strain and fill in Popsicle molds .Cover and freeze till set. When ready to serve, remove from freezer, leave it on the counter top for a few minutes/ keep under running water, slowly remove the Popsicle from the mould.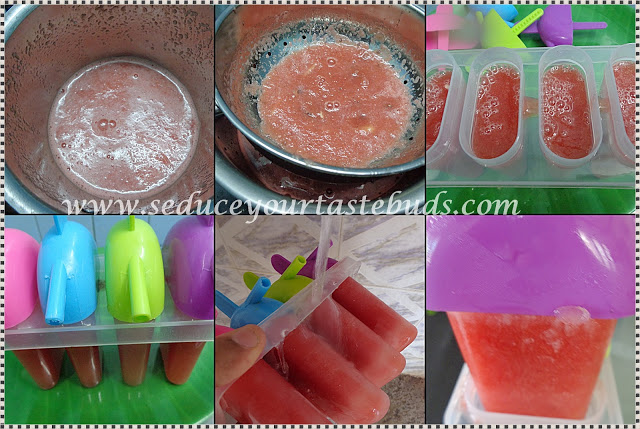 Makes a tasty summer treat….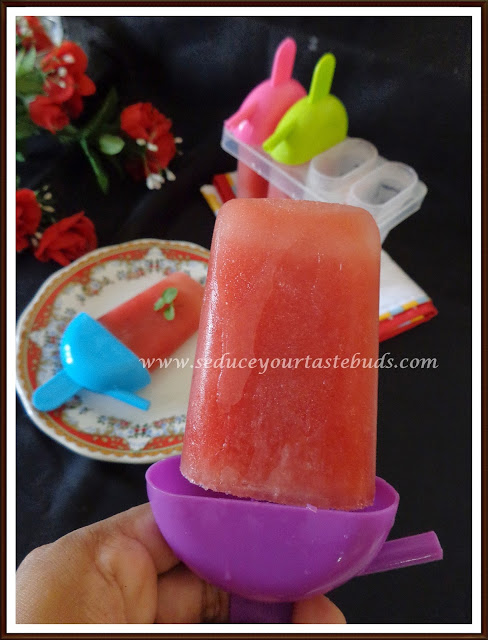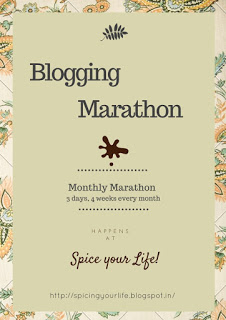 Bon Appetit….