Here comes a compilation of recipes with yet another of my favorite vegetable – Brinjal!!!
Brinjal is the edibe fruit from the Nightshade family. It is called Brinjal is Asia and South Africa, Eggplant in North America and Australia and Aubergine in England. It is also known by the names Melongene, Garden Egg, Guinea Squash.Scientific name – Solanum melongena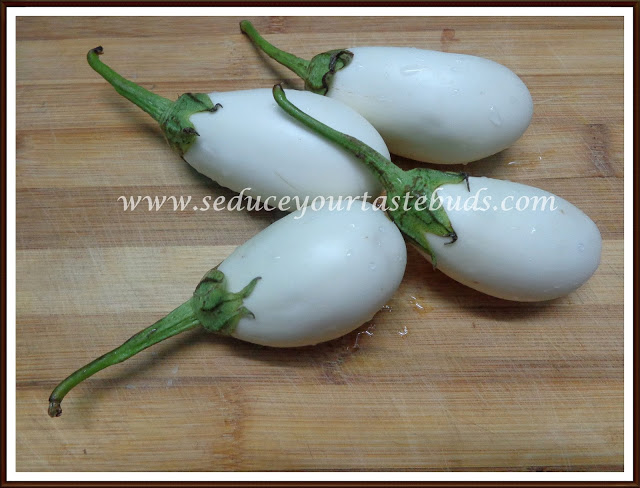 Nutritionally, raw brinjal is low in Carbohydrates, protein, fats and fiber.
Some people may be allergic to eggplants due to the presence of a certain kinds of protein wich may even survive thorough cooking….
Brinjal comes in Purple,white,green ,a mix of green and white .These are the colors that I have seen,not really sure, what other colors it grows in.
Check out the recipes